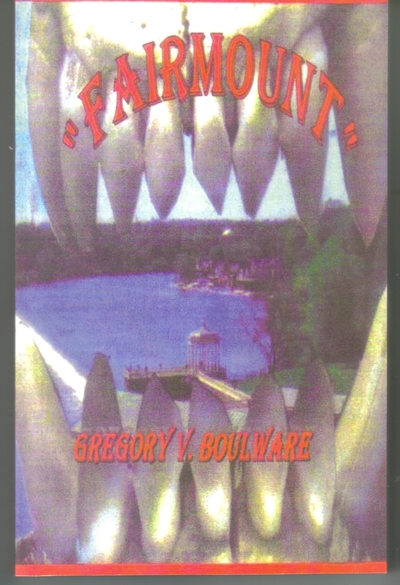 /*
'Willice Samuel Investigations, The Series'
(Pt.1)
~ "A Four Cornered Phling" ~
By
Gregory V. Boulware, Esq., 'The Elder'
https://gvb1210mine.wordpress.com/2021/07/...
http://thebookmarketingnetwork.com/profile...
"I should not have been born… I was supposed to be aborted. Now see what you've done. You've allowed me to come of age and become the monster that I am…"
Detective Willice Samuel of the Philadelphia Police Department recalled something…someone…somewhere, not long ago. There was a conversation that he'd overheard regarding justice.
"Ha! Justice in this place! Someone was making a joke."
There were six murders of late. All of them occurred on the 'Philly' side of the bridge. Camden recorded fifteen as of late. Four of the victims were women. The other two, a homo-s*xual and a hetero-s*xual. Each of the Philly murders happened in all four corners of the city, on the same night.
Willice crawled into bed with his wife, Elizabeth. He'd been working all day and late into the night, racking up a grand total of 18 straight hours. It was a hot and sweltering night in "Mount Airy." Summertime in Philly can be a deadly killer. The gripping effect of humidity and heat has claimed the lives of several elderly and physically challenged citizens. Many of the city's homeless have been approached and sometimes gathered up in groups by authorities suggesting shelter of a mandatory nature.
Willice didn't want to be saddled with the first victim of the case, let alone all six. His new partner and subordinate made a clumsy comment.
"Ya know boss, don't cha' think these deaths have something in common?"
Willis replied, "Yeah, they're all dead…and don't call me boss!"
Chasey (pronounced 'Chazzy') Deltaveino was an old Jr. high school chum when we both attended 'Vare Middle School' in South Philly. Chasey Del, as he was known, was a made members' son. He knew anything and everything, especially if and when it concerned South Philadelphia and South Jersey goings-on known as business. Last week, a bar fight jumped off on the corner of 10th and Mifflin. One guy was pissed because he couldn't get his car out of its' parking space. Another patron's car was double-parked, blocking him in. Mostly all of the South Philly residents were accustomed to this way of life. The average South Philadelphian didn't blink an eye at the thought of not doing so. From Delaware Avenue to 25th Street and Snyder Avenue to Oregon Avenue was considered the zone for double parked cars.
If you were a member of the family's business, you did whatever you wanted anyway. Made members were the elite in those particular neighborhoods. One could compare such a society to that of mob figures in New York. The South Philly Mobs were a force to be reckoned with.
When the old 'Mustache Pete's' like 'Angie-B', ran things, there wasn't a great deal of blood on the streets. There was only money to be made.
The two guys were squaring off outside after a pushing and shoving match occurred inside. Apparently, the "made-man" didn't move fast enough for the guy who wanted to get his car out. The angry man didn't know the guy who shoved him back was a made-man. He shoved harder and won out on the shoving match. The made-man punched him in the mouth with a solid blow from a straight right-cross. The angry man fell backwards into the bar, landing on a couple of patrons who allowed him to drop to the floor. More angry than embarrassed, he pulled himself to his feet and took a defensive posture. Realizing he was in more of a situation than originally ascertained, he quickly began to think of a way out of the situation.
"Yo man, all I wanted you to do was to move your ****in car so that I could get out!"
The mobster replied, "**** You! I'll move it when I'm ready…and I'm not quite ready, so take your best shot pal!"
The foolish man obeyed the suggestion and swung hard with his right fist. He attempted to hit the left side of the made-man's face. He missed when the mobster took a quick lean back and recoiled with a barrage of deadly blows.
He hit the angry man squarely on the right side of his jaw. He then punched the man right on the point of his chin with a straight right, sending him out through the glass doors, into the street. Returning to his feet, the injured and dazed fellow hit the outside wall of the bar wall with a loud thud and fell down face first onto the concrete sidewalk from the blow of another pulverizing punch. Picking himself up from the ground proved to be a daunting task. His face and nose were bloodied from the punch and fall. In the attempt to get up, the man was struck again. The mobster kicked him viciously in the stomach. The man groaned in agony. The mobster was geared up to stomp on the man's groin area when the injured man rolled over into a supine position.
Retaining his defensive gesture, the man rolled over again into a fetal posture. Recovering quickly, the man jumped to his feet. He was preparing to attack the made-man again. Reaching into his right trouser pocket, he produced something shiny. It flashed a brilliant silver-blue reflection from the bar-room glow and lights from the streetlamps. It clicked and snapped while it swung like a chained-stem "yo-yo" with its flashing recoil. The man mastered the tool like a pro. It was a switchblade knife with a nearly invisible edge equaling a straight razor. The mobster took a step back as his adversary prepared for the attack. The mobster then did something to cause the man with the blade to freeze dead in his tracks.
The mobster pointed a brand new blue-steel Smith and Wesson 9mm at his face, cocking the hammer with the slide bar on top.
"Listen boy, you got your ass kicked here tonight. So let's call it a night and go our merry way…I'll move my car so you can go."
The knife wielding man cringed and swallowed with embarrassment and fear. He knew he was a dead man. But foolish is as foolish does. When the made-man turned to re-enter the bar, the man lunged forward. The mobster twisted around to his left and with deadly accuracy, pointed the gun from under his left arm and shooting with the right. He shot the knife-wielder in the left knee.
He screamed in agony as the red hot bullet tore through the joint, ripping it to shreds. The blood squirted everywhere. It hit the gawkers standing nearby and sprayed gore all over the wall of the bar and sidewalk. The knife wielder dropped his knife, gripping his leg in utter agony; fell back down to the ground.
The made-man walked over to him, placing his right foot on the man's neck and pointed the Glock at his face and smiled down at him.
"Well son, the first rule of confrontation is to never bring a knife to a gunfight… So long pal, hope I don't see ya in hell!"
Just as he was preparing to pull the trigger, a car pulled up with blinding lights and screeching wheels.
"Damn little Ricky, I see you're still doing that gangster ****."
"Yo Chasey…what's happnin Bro! Long time no see, Homes!"
The foolish and frightened man's life was spared. "Little Ricky" waved the guys; who made up his immediate crew; off. This gesture of mercy allowed the beaten irreverent loser the opportunity to live and see another day. Ricky's gesticulation was completely understood by his men and the surceased and bloodied individual who was hurried by several tacit bystanders to his car. No one called for an ambulance because no one wanted to answer any questions the police would obviously have. They would not risk an interrogation by the leader of the group responsible for the foolish man's injuries. He was on his own.
Sirens sounded in the distance. The sound grew closer to the bar's location. Apparently, some one did call for medical assistance to the injured individual.
"Yo Rick, I need to talk to you for a mo."
Chasey's car pulled around behind the back of the building which housed the tavern. He didn't bother to look and see where the driver parked the car. He wouldn't be concerned because he wouldn't have to move any further than the curb when his ride was needed.
Little Ricky's boys automatically jumped to attention whenever Chasey showed up. They knew that penalty for disrespect. Several of them used to belong to him before he became the head "Knock-Around-Guy." A few of them who were designated leaders, were with him back in the day when he was just starting his ascent to the top. Now that he is the current known "Capo di Tutti Capi," Chasey's ass was frequently kissed most everywhere he went. Little Ricky also bowed and scraped upon the "boss of bosses" arrival on any given scene at any given time.
"I've got this lil problem... One of our boys in blue took a trip to "never-never-land" a bit too soon. He owed us a great deal of dough. About '800 large.' He departed this planet with a debt to heavy to forget or forgive.
Although he croaked on the job...he paid the ultimate price without our permission. He croaked at the behest of his superior...a Black.
Now, the thing that compounds my dilemma is that I know this Black Commander – I went to school with him – we were good friends, buddies.
Now I don't, I'm not quite sure how to handle this situation. Somebody has to pay me my money.
Next: "The AR-15 Incident"
Til Next Time...
'G'
"Twitter"
https://twitter.com/AuthorBoulwareG
~"FAIRMOUNT" – The Series~
https://gvb1210mine.wordpress.com
~"WilliceSamuelInvestigations"~
http://www.boulwareenterprises.com/FAIRMOU...
>
~BoulwareEnterprises~
http://www.BoulwareEnterprises.com
https://about.me/gregory_boulware
"Article Posting Sites"
https://www.blogger.com/profile/1091094619...
https://boulwareenterprises.wordpress.com/
http://www.linkedin.com/pub/gregory-boulwa...
https://www.goodreads.com/author/show/7237...
http://thebookmarketingnetwork.com/profile...
http://www.wattpad.com/user/GregLitideas
https://literarygreg10xsmenow.tumblr.com/
https://about.me/gregory_boulware
http://www.pinterest.com/writerauthor6bk/p...
http://www.bookcrossing.com/mybookshelf/GV...
https://www.facebook.com/profile.php?id=10...
http://ezinearticles.com/?expert_bio=Grego...
~The Connect Platform~
http://hbcu.com/cgi-bin/blog.cgi?id=641608
http://hbcuconnect.com/cgi-bin/blog.cgi?id...
http://blackwomenconnect.com/cgi-bin/blog....
http://blackinamerica.com/cgi-bin/blog.cgi...
http://chocolatepagesnetwork.com/cgi-bin/b...
http://escapeintotheword.connectplatform.c...
"Amazon"
http://www.amazon.com/Gregory-V.-Boulware/...
And
"Twitter"
https://twitter.com/AuthorBoulwareG
"Academia"
https://independent.academia.edu/GregoryVB...
ThePaper.Li.BoulwareDaily
http://paper.li/~/publisher/5445ebb6-59f5-...
*/
~ Willice Samuel Investigations ~
http://thebookmarketingnetwork.com/profile...
All Chapters
http://hbcu.com/cgi-bin/search.cgi?process...
http://escapeintotheword.connectplatform.c...
Chp. 1 ~ "A Four Cornered Phling" ~
http://hbcu.com/content/332195/willis-samu...
Chp. 2 ~ "The AR-15 Incident" ~
http://hbcu.com/content/333201/the-ar-15-i...
Chp. 3 ~ "Bus Drivers Do It At Their Stops!" ~
http://hbcu.com/content/333230/bus-drivers...
Chp. 4 ~ "Revenge Is A Dish Best Served Cold!" ~
http://hbcu.com/content/333689/willis-samu...
Chp. 5 ~ "A Career Voiding Dance of Tomorrow" ~
http://hbcu.com/content/334330/fairmount-w...
Chp. 6 ~ "Without A Trace" ~
http://hbcu.com/content/335026/fairmount-w...
Chp. 7 ~ "Loose Ends!" ~
http://hbcu.com/content/336010/fairmount-w...
Chp. 8 ~ "A Reckoning Is A Coming" ~
http://hbcu.com/content/350315/fairmount-t...
Chp. 9 ~ "The Games Afoot!" ~
http://hbcu.com/content/352051/fairmount-w...
(Nine Chapters:
http://hbcu.com/cgi-bin/search.cgi?process...
)
7.29.21:
Chp.10
Chapter 10: "Payback Can Be A ***"
http://thebookmarketingnetwork.com/profile...
https://gvb1210mine.wordpress.com/2021/07/...
*/
#WilliceSamuel #BoulwareBooks #Philly #NYNews #PhillyNews #LinkedIn #Essayist #Author #ShortStories #Writer #Books #TChalla #TChaka #Prophet #Uganda #BlackPanther #NAACP #Egypt #Nigeria #Zimbabwe #Senegal #Chaka #Zulu #Boycott #Underground #AmericanIndianVeteransMemorial #AIVMI #BookSpots #TweetYourBooks #WriteIntoPrint #AuthorsDen #MediumDailyDigest #TheHuffingtonPost #NationalActionNetwork #CitizensOfCulture #IAfroFuturism #onWURD #12thTribe #BlackAmerica #SNCC #SCLC #NAACP #COAR #JohnLewis #DrKing #MartinLutherKing #Ghandi #TheRevAl #Confucious #MichaelCoard #PhillyTrib #Wakanda #EzineAuthors #EzineArticles #AR15 #PaulRobeson #JamesBaldwin #AlexanderDumas #WEBDubois #BlackAuthors #Amazon #IndieBound #Fairmount #FlipLoud #BookGorilla #BookBlast #KindleBooks #Tips #BookBub #KindleMysteries #TheFussyLibrarian #Publications #Pubicized #RealStories #Novellas #BlogRoll #FaceBookReaders #BookPromos #KDP #TheAuthorsGroup #BarnesandNoble #NewAppleBooks #PandorasBooks #Nibbies #URL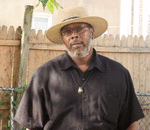 Posted By: Gregory V. Boulware, Esq.
Sunday, February 18th 2018 at 12:07AM
You can also
click here to view all posts by this author...