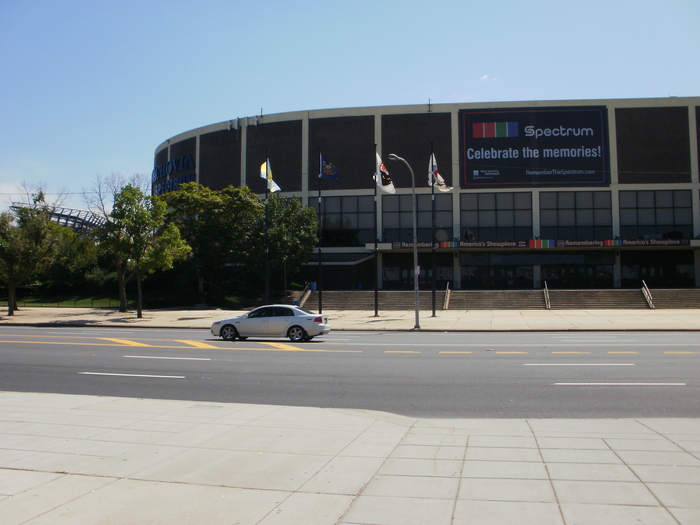 /*
Chapter 4: "Revenge Is A Dish Best Served Cold!"
'Willis Samuel Investigations, The Series' (Pt.4)
~ "Revenge Is A Dish Best Served Cold!" ~
Willis Samuel Investigations: 'Fairmount'
By
Gregory V. Boulware, The Elder
https://gvb1210mine.wordpress.com/
https://gvb1210mine.wordpress.com/2021/07/...
"Damn... Why'd they have to skin him? It probably didn't suit them to simply kill the ****er, huh?"
Willis turned to look at his driver and get his take on the crime scene. Warren didn't say a word. He just stared off in dumb-witted bewilderment. He didn't listen to the Medical Examiner when he told him to breathe through your mouth...it was too late. The sergeant gagged and ran from the killing room. In between vomiting episodes, a subordinate attempted to inform him of the identity of the hanged and skinned dead man.
"Sergeant, I want this man identified a.s.a.p., and I want to know the time of death...I wonder who would take the time to do something like this. I haven't seen or heard of something like this kind of **** being done to people in quite some time. It's something right out of a "Voodoo" horror movie! This is a bit unreal...the mob doesn't operate like this...the rat and the money, yeah, okay, but not the skinning and hanging upside down. This is made to look like something it isn't."
The sergeant managed to gather himself and get back into the exam room. He got the attention of the captain while he listened to the medical examiner. Warren informed the captain that the dead man was a cop.
"Captain, several of the officers seem to know this man, even without his skin...his physical makeup is recognized by one officer in particular...his partner."
"Really, is that a fact?" The captain rubbed his chin and began to walk around the room, being careful as to not step on evidence or blood spatter. Okay, I'd like photos of everything in here and outside of the building. I want this entire floor, from front to back, dusted and fingerprinted, I want everything bagged and tagged...nothing is to be left undone or uncollected. When the examination is completed by the M.E., I want the names of his contacts personal and professional, and more than anything else...I want to interview his current partner."
The sergeant quickly and diligently got to work.
"Captain, am I driving you anywhere before I get these things done?"
"No, I'll drive myself...I need to see a few folks while we're in the neighborhood. Get this info to me as quick as possible...I'll see you later at the office. You can get a ride back with one of the other officers."
Captain Willis's mind wandered a bit. He couldn't help thinking of the things that his ancestors endured back in the day...in the south as well as the north. His grandfather's stories have carried him to time and lands that he would never see or experience...until now. He knew of people who have disappeared, been tortured, and killed in a fashion such as the hanging victim back inside.
He drove around the neighborhood for a little while, gathering his thoughts as he traveled. where, who would know of the type of rope (hemp) that was used in the hanging? Why was this man killed in that fashion? Was he tortured before his death? How did he get there and why was he there in that building? Who was it he was meeting with? Was he on duty at the time of his death? How many men did it take to string him up to the ceiling? What did he do to deserve that type of death?
Willis's cell phone interrupted his thought processes...it was his sergeant.
"Captain, I've located the victim's partner. She says that he had been threatened a while back. She also said that he had been threatened by the neighborhood drug dealers for coming down on them on a number of occasions. She thought her partner stepped on the toes of one of the "Big Shots" in the network...she thinks it's a "Jamaican Revenge" thing."
"Okay, get her ass in the interview room as soon as you can get her picked up...unless she's coming in on her own. The next thing is I want copies of the duty roster of the two on my desk by the time I get back. It would also help to know about her comings and goings as well, Sergeant. I have a couple of stops to make...I'll meet you back at the office in couple of hours."
The captain concluded his ride around the hood and headed for the "Lincoln Drive" extension to the "I-76" expressway...South Philly was his destination. He wanted to speak with an old friend who would know about these types of deaths. Willis did not believe the sergeant's analogy surrounding the dead man hanging from the ceiling.
The cell phone ringer once again disturbed his train of thought. The call was from one of the district attorney's detectives who was assigned to keep tabs on "Stevie Cliff," the porn star. Not only was this detective assigned to the detail, he was a long time friend of the captain. The detective also knew that Willis was overwhelmed with murder cases and wanted to see his friend complete the assignments with expert detail and successful completions. The all-white upper echelon want to see him, a Black cop fail - fail miserably.
"Yo Bro., here's a heads up...the *** who had the "Don" on the hook, has disappeared...she's gone and we can't find her! The word will come down real soon...they're trying to keep this **** "hush-hush," out of the papers and kept from the public at large. I'm sure you know who could be behind this, unless she took off on her own...and I don't think that part exists. I wanted to let you know before they come at you with who's to blame and ****! The **** is going to hit the fan and you have time to get the hell out of the way. I'll catch you later 'Sam,'"
The captain hung up his phone and thought out loud, "I'm not surprised at this, I knew something would happen to squeeze this thing shut... Did she leave or was she removed? He'll know the answers..."
Captain Samuel turned from "Snyder Ave." onto the "Broad St." corridor. Peering out the window of his car, the crowds of people utilizing the area reminded him of his childhood and growing up in South Philly. Albeit, the captain has resided in homes throughout the four-cornered city, he has often reminisced the adventures in this part of the city. He thought of his friends and acquaintances as well.
'Chasey' was a special kind of guy. Samuel and Chasey, along with 'Vincent Mason,' were a tight knit three. On school days, you rarely saw one without the other. The three guys have been hanging out since the sixth grade. They stayed connected all the way through high school and went their separate ways just after graduating. Chasey kept tabs on Samuel by way of his outstanding accomplishments when he entered and grew in Philadelphia law enforcement. Patrolman Willis earned his strips up the ladder with his participation in community events, drug enforcement while undercover, public school envolvement, the mayor's special task force units, and special assignments along with his education and training. Mayors along the way have all liked him and usually asked for hi, by name when they wanted someone special to tend to delicate assignments, especially pertaining to community communications.
Chasey kept tabs on him...just in case he had to call on a favor or two. He never thought he would have to watch him due to a possible corrective action. The captain didn't score any brownie points when he butted heads with Captain Jarard "Noodlehead" Noodles, former Philadelphia Police Captain of the 39th District.
Noodles was their go-to-guy. He was the "key-hole" for the local mob. He kept them appraised of impending action in and around the neighborhood(s) and the going-on's downtown. The problem with this particular captain is that he liked to gamble, and gamble big. He also often lost his bets.
Willis had no idea that his schoolyard mate had any type of knowledge concerning the late Captain Noodles. Chasey knew of the rift between Willis and Noodles because Noodles attempted to take out a 'contract' on his hated rival during his many heated rants. He complained to the Don often about the Black Captain who continually stepped on his toes and kept him from growing in the division. Chasey always said no to the death requests. Noodles did not know of the childhood relationship between the two. Although the captain had nothing to do with the death of the police spy, he was still held to blame mainly because of the potential money loss and defunct "inside-information-man."
Captain Willis pulled over to the curb of a darkened corner near 'Twenty-fifth and Ritner Sts., just under the twenty-fifth st. train trestle. The bar on the corner was kept dark looking in order for them to be and remain incognito. Heads rolled as the captain entered the tavern. The made and non-made members of the club weren't sure what to do when the Black Captain of Detectives walked in. They all knew who he was... He needed no uniform to announce his rank. Everyone wondered who it would be to get the order to "whack" the prominent city official.
Chasey stood up from the table in the dark corner to which he was accustomed to sit. He extended his right hand in a friendly gesture to the captain of detectives. The captain reciprocated the move. The two old friends smiled at one another and sat down to talk.
"Well Bro., long time no see. How've you been since our ole school daze?"
"I've been well, ole friend o'mine. I know you've been keeping a watchful eye on me as I have on you, yes?"
"**** man, of course. I can't tell you how proud I am and have been of you. The bad guys and crooks have a force to be reckoned with when dealing with you, my man!" Chasey smiled a grizzly "Cheshire Cat" type of grin as he drank from his cup. The red wine was being poured by one of the waiters as they spoke.
"Yeah man, we've done a lot of growing up in this city, haven't we? I don't know about how many bad guys are on the run because of me but I know they'd run like hell if it was you that was after them though." The captain returned the slick grin that he'd received from his old friend as he sipped the red Italian wine from the tall glass that was offered him.
"Okay, good buddy, what's on your mind...why'd you come to see ole Chazz?"
"Well...I'm having an odd problem trying to get the goods on a dead man we found in 'G-Town' yesterday. This guy was skinned damn near down to the bone. He had a rat and some dough in his kisser. Now that's something "made" individuals suffer after they've done the unthinkable while belonging to or having business with any givin "familia!" We're just not to sure about the skinning part. What'cha think?"
"I don't know...we haven't been having too many problems of late. No one that I know would bother taking that much time to do something so gruesome and defiling as taking off the skin of another. I hear that you're having some other troubles keeping track of individuals...someone has disappeared, yes?"
"Chasey, I'm not sure as to what you are talking about...no one that I know of has disappeared from our surveillances. Is there something you're trying to tell me or not trying to tell me, old friend?"
"No...I ain't saying **** about nothing. All I know is what I hear from the streets. It's not like I have ears in the department. Ya know? Have you heard from Vince?"
The captain tilted his head to the left in a kind of bewildering gaze.
"No Bro., I haven't heard from him or his people in quite awhile."
The "Capo di tutti capi" of Philly smiled that "Cheshire Cat" smile again. "Listen, Sammy, I'll look into this skinning thing of yours and get back to you. Who knows, maybe you'll do me a favor or two later on down the road, huh?
"Yeah, we'll see Chasey. I'll be talking to you later on my friend."
The two men once again shook hands and smiled. On parting ways, they ventured a manly hug as an expression of endearment to their long time memories and happy times. The three of them did stay in the midst of mischief in those days.
The guys who sat along the bar and stood in the doorways, turned their backs to the captain as he walked out of the dark dubious establishment. Two cop cars were parked outside of the bar as he left. Samuel thought it odd that the two marked patrol cars were parked alongside his vehicle. No one knew that he'd be meeting with Chasey. He didn't even tell Warren where he was going.
Upon entering his car, the phone rang. It was Warren.
"Yo Cap, I think we've got something on this killing. There's been another victim...another cop on a hit list that was delivered to the precinct just after you left. It's a female cop this time..."
Til Next Time...
'G'
https://about.me/gregory_boulware
Next Time:
Chapter 5: ~ "A Career Voiding Dance of Tomorrow" ~
~"FAIRMOUNT" – The Series~
https://gvb1210mine.wordpress.com
~"WillisSamuelInvestigations"~
http://www.boulwareenterprises.com/FAIRMOU...
'The Platforms of "Boulware Publications, Data Information, and Entertainment Enterprises"
~BoulwareEnterprises~
http://www.BoulwareEnterprises.com
https://about.me/gregory_boulware
"Article Posting Sites"
https://www.blogger.com/profile/1091094619...
https://boulwareenterprises.wordpress.com/
http://www.linkedin.com/pub/gregory-boulwa...
https://www.goodreads.com/author/show/7237...
http://thebookmarketingnetwork.com/profile...
http://www.wattpad.com/user/GregLitideas
https://literarygreg10xsmenow.tumblr.com/
https://about.me/gregory_boulware
http://www.pinterest.com/writerauthor6bk/p...
http://www.bookcrossing.com/mybookshelf/GV...
https://www.facebook.com/profile.php?id=10...
http://ezinearticles.com/?expert_bio=Grego...
~The Connect Platform~
http://hbcu.com/cgi-bin/blog.cgi?id=641608
http://hbcuconnect.com/cgi-bin/blog.cgi?id...
http://blackwomenconnect.com/cgi-bin/blog....
http://blackinamerica.com/cgi-bin/blog.cgi...
http://chocolatepagesnetwork.com/cgi-bin/b...
http://escapeintotheword.connectplatform.c...
"Amazon"
http://www.amazon.com/Gregory-V.-
And
"Twitter"
https://twitter.com/AuthorBoulwareG
"Academia"
https://independent.academia.edu/GregoryVB...
https://www.authorsden.com/visit/author.as...
ThePaper.Li.BoulwareDaily
http://paper.li/~/publisher/5445ebb6-59f5-...
*/
#Philly #NYNews #PhillyNews #LinkedIn #Essayist #Author #ShortStories #Writer #BoulwareBooks #VJMiller #TChalla #TChaka #Prophet #Uganda #BlackPanther #eBooks #Egypt #Nigeria #Zimbabwe #Senegal #Chaka #Zulu #Boycott #UndergroundRailRoad #AmericanIndianVeteransMemorial #AIVMI #BookSpots #TweetYourBooks #WriteIntoPrint #AuthorsDen #MediumDailyDigest #TheHuffingtonPost #NationalActionNetwork #CitizensOfCulture #IAfroFuturism #onWURD #12thTribe #BlackAmerica #PhillyTrib #Wakanda #EzineAuthors #EzineArticles #AR15 #M16 #Tech9 #9mm #18Gauge #45Auto #OverandUnder #RoadRage #Pedestrian #ShotGun #Mobed #ShortStories #Fantasy #Fiction #SciFi #Adventure #Philadelphia #Gentrification #Politics #TChaka #Prophet #Uganda #BlackPanther #eBooks #Egypt #Nigeria #Zimbabwe #Senegal #Chaka #Zulu #Boycott #Underground #AmericanIndianVeteransMemorial #AIVMI #BookSpots #TweetYourBooks #WriteIntoPrint #AuthorsDen #MediumDailyDigest #TheHuffingtonPost #NationalActionNetwork #CitizensOfCulture #IAfroFuturism #onWURD #12thTribe #BlackAmerica #PhillyTrib #Wakanda #EzineAuthors #EzineArticles #AR15 #M16 #Tech9 #9mm #18Gauge #45Auto #OverandUnder #RoadRage #Pedestrian #ShotGun #Mobed #ShortStories #Fantasy #Fiction #SciFi #Adventure #Philadelphia #Gentrification #Politics #HarlemBookFair #UnitedBlackBooks #MosaicBooks #NationalBlackBookFestival #IndependentBlackMedia #TheBritishBookIndustry #FredNeuman #TheBritishBookAwards #BookSellerAssociation #EzineArticles #BertramBooks #BonnierPublishing #FMcM #FirstryGroup #Gardners #HarbottleandLewis #HarperCollinsPublishers #IPG #IndependentPublishersGuild #Nielson #PublishersPublicityCircle #TheReadingAgency #ThePublishersAssociation #OG #BoulwarePublications #IndieBound #TheAssociationofLearnedandProfessionalSocietyPublishers #Tesco #BarnesandNoble #NewAppleBooks #PandorasBooks #Nibbies #KDP #CongressionalBlackCaucus #NigelRoby #Published #Forbes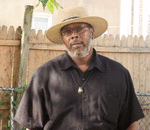 Posted By: Gregory V. Boulware, Esq.
Sunday, April 8th 2018 at 8:09PM
You can also
click here to view all posts by this author...