/*
~ "FAIRMOUNT": 'The Willis Samuel Investigations!'-The Series ~
http://blackauthorsconnect.com/content/332195/willis-samuel-investigations-the-series
~ "The AR-15 Incident" ~
Willis Samuel Investigations: 'Fairmount'
By
Gregory V. Boulware, Esq.
http://blackauthorsconnect.com/content/333201/the-ar-15-incident-pt-2-willis-samuel-investigations-fairmount
'Raphael Koheaven,' a private lawyer for the 'Don,' has said he paid 'Ms. Sarah Milfford' $136,000 of his own money during the appointment to the "Capo di tutti capi" campaign. 'Koheaven' did not explain why he made the payment or say whether 'Trappolli' was aware of it. The fierce and ruthless competition for 'Boss' of The Washington D.C. province, has put a number of "The Brotherhood" on edge. An infamous Porn Star is Offering to Repay the $136,000 for her silence in Dispute over the alleged "Trappolli Love Affair!" The trigger fingers of high-ranking buttons were indeed hot and juicy with the anticipation of who the next leader would be as well as what the next order will be in the executions of and upon targeted identifications.
Koheaven, Trappolli's lawyer, came after Stevie Cliff, whose real name is "Sarah Milfford," in recent weeks, filed for court arbitration. A document signed by Milfford and Koheaven — but never Trappolli — promised Milfford $136,000 if she agreed not to publicly discuss the details of her relationship with Trappolli.
Trappolli did not sign the document, but Koheaven still sent Clifford the money out of his own pocket. Trappolli has reportedly not paid Koheaven back.
Milfford's lawsuit rejects Trappolli and his legal team's attempts to scare her and her mother, "Kristine Milfford," into silence. According to the police complaint, Koheaven in last December, forced Milfford to sign a statement that her reports on the relationship weren't true.
"To be clear, the attempts to intimidate Ms. Milfford into silence and 'shut her up' in order to 'protect Mr. Trappolli' continue unabated," the complaint states.
"For example, only days ago on or about November 27, Mr. Trappolli's attorney, Mr. Koheaven surreptitiously initiated a bogus arbitration proceeding against Ms. Milfford in the New York Court System.
Actress "Sarah Milfford," who uses the stage name "Stevie Cliff," has said the affair with Trappolli began in 2006 and lasted several months. Trappolli has denied he had an affair with Milfford. The alleged affair has become the latest distraction for Trappolli as he tries to advance his trade agenda and prepares for the bid to become 'councilman of his district within the City of Philadelphia and a proposed meeting with Korean Crime leader "Kin Un-Dun," for an expected large shipment of narcotics. It also threatens to erode the Don's support among his local crew members and the neighborhood evangelical leaders.
"This is an extremely fair offer," her attorney, "Aveno Michaelangelo," said in an interview. "It accomplishes the goal of allowing the few people involved to decide who is telling the truth after hearing both sides."
Rapheal Koheaven, has said he paid Milfford $136,000 of his own money during the leadership (Mob) transition. Koheaven did not explain why he made the payment or say whether Trappolli was aware of it. Regardless of whether Koheaven accepts Milfford's offer, the money is the subject of a complaint by the watchdog group "Common Directions," to the Federal Election Commission. The group claims it is an illegal campaign contribution for the esteemed seat of 'Council Person.' Because of the size and purpose of the illlegal payment, to shut the woman up about the alleged affair, in order for the legal petition to move forward.
Michaelangelo in a letter to Koheaven, a copy of which was seen by Reuters, said the actress would wire the funds to an account of Trappolli's choosing by Friday. Michaelangelo set a deadline of Tuesday for Koheaven to respond.
Under the proposal, Milfford after returning the money would be allowed to speak "openly and freely about her prior relationship with the candidate and attempts to silence her."
She also would be able to "use and publish any text messages, photos and/or videos relating to the 'Don' that she may have in her possession, all without fear of retribution and/or legal liability for damages," the Michaelangelo letter said.
The letter also asked that the candidate's lawyers agree that neither Trappolli nor the shaddy company Koheaven used to pay Milfford would attempt to block the broadcast of an interview Milfford taped with television News' "The City Minutes" program last week. And it would require the agreement be signed by all parties, including the council seat candidate, who did not put his name on the previous nondisclosure deal.
Koheaven did not immediately respond to a request for comment on the letter, nor did Koheaven's attorney. The Mayor and sitting council members also did not immediately respond to a request for comment.
We got news of the machine gun attack over the 'InterNational-Police-Communications-Wire' as well as all of the televised news report programs.
>
The Feb. 14 attack in Florida killed 17 people - 17 confirmed dead in the 'Horrific Attack' on a Florida high school – as it happened:
"Don't Look to The White House for Leadership After the Florida School Shooting," wrote one online reporter.
"It's at times like these that a normal leader would step up to reassure the country of its values and take action to protect its citizens. But we don't have one of those right now. This is the leader who took a whole week to say he was "totally opposed to domestic violence" after his staff secretary quit, amid accusations from his ex-wives of just that. The man's supposed condemnation came after he heaped praise on the guy for his job in the White House, wished him the best in his career, and suggested that he deserved "due process" against all these allegations. That's the cost of doing business with a man who wanted the death penalty for five teenagers known as the Central Park Five, and claimed they were guilty even after they were exonerated by DNA evidence."
"This happens nowhere else": one senator decries gun laws after Florida shooting.
A 17-year-old junior at the victimized school, said "I used to be friends with him (the suspect), but that he started "progressively getting a little more weird, and I kind of cut off from him!"
What we know so far:
According to reporter,'Claire Phipps,' "Here is what we now know about the terrible events that unfolded at 'Marjory Stoneman Douglas high school in Parkland, Florida,' on Wednesday.
Seventeen people; children and adults; were killed when a gunman entered the high school on Wednesday afternoon and launched an attack. Twelve people were found dead inside the school, two were killed outside the building, one in the street, and two died later in hospital from their injuries.
The suspect has been named by police as 19-year-old Nikolas Cruz. He was arrested at the scene and is being questioned by investigators. The killer was armed with an AR-15 rifle and "multiple magazines", police said.
Cruz was formerly a student at Douglas, but was expelled for disciplinary reasons. A teacher at the school said staff had been warned not to let him back on campus. The suspect had reportedly been receiving treatment for mental health issues.
Twelve of those killed have been identified, police said on Wednesday evening. The names of victims at this time, have not been released, but Sheriff Scott Israel said a football coach was among those lost. Fifteen victims remain in hospital, five in life-threatening conditions and ten with injuries that are not life-threatening.
Students who had been at school with Cruz said many classmates had predicted he could "do something" to harm them and that he had previously brought guns to school. One Teacher, Melissa Falkowski, said drills for a code red (active shooter) situation had been well rehearsed.
"We could not have been more prepared for this situation. We have trained for this, we have trained the kids for what to do, We did everything that we were supposed to do! I feel today like our government, our country, has failed us and failed our kids and didn't keep us safe. This tragedy appears to be the eighth deadliest mass shooting in contemporary U.S. history. It is also one of at least eight U.S. school shootings so far in 2018 that have caused injury or death.
The so-called President tweeted his "prayers and condolences" to those affected, but decided not to speak about the attack, reports said. But others said thoughts and prayers were not enough."
Chris Murphy, senator for Connecticut – site of the 2012 Sandy Hook school shooting, in which 26 children and adults were killed – said:
"This happens nowhere else other than the United States of America. This epidemic of mass slaughter, this scourge of school shooting after school shooting. It only happens here not because of coincidence, not because of bad luck, but as a consequence of our inaction. We are responsible!"
Another reporter, 'Lois Beckett,' said, "The emotional impact of school shootings has sparked a booming school safety industry. In 2017, the market for security equipment in the education sector was estimated at $2.68bn, according to industry analysts at IHS Markit. Some companies have capitalized on parents' fears by selling bulletproof backpacks or whiteboards, as well as offering ways to fortify school buildings against attack. While refusing to pass substantive gun control restrictions, Congress has approved hundreds of millions of dollars in federal spending to help put police officers in public schools, including $45m in 2013, the year after the Sandy Hook elementary school shooting. Some gun rights advocates have pushed to expand gun-carrying in schools further. Andrew McDaniel, a state legislator in Missouri who introduced legislation last year to make it easier to carry guns in schools, told the 'Guardian' that, in rural schools where it might take 20 or 30 minutes for law enforcement to respond to a school shooting in progress, it made sense to have other armed citizens ready to step in."
Sheriff Scott Israel adds:
"If a person is predisposed to commit such a horrific event; if a person is committed to committing great carnage; there's not a lot law enforcement can do about it. We have to be able to mitigate, we have to be able to respond quickly. He says more money needs to go to treating mental health issues."
Israel also says that, in his view, "people with mental health illnesses should not be allowed to use, own or purchase a handgun."
>
The AR-15:
"An AR-15 style rifle is a lightweight semi-automatic rifle based on the Colt AR-15 design. After Colt's patents expired in 1977, an expanded marketplace emerged with many manufacturers producing their own version of the AR-15 design for commercial sale. They are referred to as modern sporting rifles by the National Shooting Sports Foundation, a firearms industry trade association, and by some manufacturers. Coverage of high profile incidents where various versions of the rifle were involved often uses the shorthand AR-15.
Since 2010, AR-15 style rifles have become one of the "most beloved and most vilified rifles" in the United States, according to the New York Times. It has been promoted as "America's rifle" by the National Rifle Association. It has also been the weapon used in many of the largest mass shootings in the United States, and is often legally classified as an assault weapon. The Federal Assault Weapons Ban restricted the Colt AR-15 and derivatives from 1994-2004, although it did not affect rifles with fewer features. There are an estimated 10-12 million in circulation in the United States alone.
Its' Use in Crime and Mass Shootings:
Most killings and other gun crimes in the United States are committed with the use of handguns. As a result, AR-15 style rifles are used in a very low overall percentage of gun crimes in the U.S., but they have still played "an oversized role in many of the most high-profile" mass shootings in the United States, and have come to be widely characterized as the weapon of choice for perpetrators of these crimes. AR-15 variants have been used in mass shootings in the United States including the 2012 Sandy Hook Elementary School shooting, 2012 Aurora shooting, 2015 San Bernardino attack, the 2017 Sutherland Springs church shooting, the 2017 Las Vegas shooting, and the 2018 Stoneman Douglas High School shooting.
Following the use of a Colt AR-15 rifle in the Port Arthur massacre, the worst single-person shooting incident in Australian history, the country enacted the National Firearms Programme Implementation Act 1996, restricting the private ownership of semi-automatic rifles with a capacity of more than 5 rounds.
Some Definitive Terminology:
1973 Colt AR-15 SP1 rifle with 'slab side' lower receiver (lacking raised boss around magazine release button) and original Colt 20-round box magazine...
In 1956, ArmaLite designed a lightweight assault rifle for military use and designated it the ArmaLite Rifle-15, or AR-15. Due to financial problems, and limitations in terms of manpower and production capacity, ArmaLite sold the design and the AR-15 trademark to Colt's Manufacturing Company in 1959. In 1964, Colt began selling its own version with an improved semi-automatic design known as the Colt AR-15. After Colt's patents expired in 1977, an active marketplace emerged for other manufacturers to produce and sell their own AR-15 style rifles.
In 2009, the term "modern sporting rifle" was coined by the National Shooting Sports Foundation for its survey that year as a marketing term used by the firearms industry to describe modular semi-automatic rifles including the AR-15. Today, nearly every major firearm manufacturer produces its own generic AR-15 style rifle. As Colt continues to own and use the AR-15 trademark for its line of AR-15 variants, other manufacturers must use their own model numbers and names to market their AR-15 style rifles for commercial sale.
Another Comparison to The Military Versions:
The semi-automatic civilian AR-15 was introduced by Colt in 1963. The primary distinction between civilian semi-automatic rifles and military models is select fire. Military models were produced with firing modes, semi-automatic fire and either fully automatic fire mode or burst fire mode, in which the rifle fires three rounds in succession when the trigger is depressed. Most components are interchangeable between semi-auto and select fire rifles including magazines, sights, upper receiver, barrels and accessories. The military M4 carbine typically uses a 14.5" barrel. Civilian rifles commonly have 16 inch or longer barrels to comply with the National Firearms Act.
In order to prevent a civilian semi-automatic AR-15 from being readily converted for use with the select fire components a number of features were changed. Parts changed include the lower receiver, bolt carrier, hammer, trigger, disconnector, and safety/mode selector. The semi-automatic bolt carrier has a longer lightening slot to prevent the bolt's engagement with an automatic sear. Due to a decrease in mass the buffer spring is heavier. On the select fire version, the hammer has an extra spur which interacts with the additional auto-sear that holds it back until the bolt carrier group is fully in battery, when automatic fire is selected. Using a portion of the select fire parts in a semi-automatic rifle will not enable a select fire option. As designed by Colt the pins supporting the semi-auto trigger and hammer in the lower receiver are larger than those used in the military rifle to prevent interchangeability between semi-automatic and select fire components.
In the 1990s, sales of AR-15 style rifles increased dramatically, partly as a result of the introduction of the flat top upper receiver which allowed scopes and sighting devices to be easily mounted as well as new features such as free floating hand guards that increased accuracy. While only a handful of companies were manufacturing these rifles in 1994, by the 21st century the number of AR-15 style rifles had more than doubled. From 2000 to 2015, the number of manufacturers of AR-15 style variants and knock-offs increased from 29 to about 500. Today, AR-15 style rifles are available in a wide range of configurations and calibers from a large number of manufacturers. These configurations range from standard full-sizes rifles with 20 inch barrels, to short carbine-length models with 16 inch barrels, adjustable length stocks and optical sights, to long range target models with 24 inch barrels, bipods and high-powered scopes.
The AR-15 style rifle has been identified by 'The North Korean Leader' as the "rod of iron" in Revelation 2:27, and has been used in his splinter group's version of the Unification Church mass wedding ceremony."
Mrs. Willamina Trappolli was absolutely livid when she discovered her husband's adultery...right under her nose! She got wind of it via the local news media when the story went international. Maximilian Diego Trappolli wasn't very pleased to learn that his wife has gained knowledge of the lurid affair(s) that have surfaced.
Til Next Time...
'G'
"Twitter"
https://twitter.com/AuthorBoulwareG
Next: Part Three - "Bus Drivers Do It At Their Stops!"
Reporting Sources:
'17 Dead'
https://www.theguardian.com/us-news/live/2018/feb/14/florida-school-shooting-live-updates-latest-news-marjory-stoneman-douglas
'A School Massacre Shooting'
https://www.theguardian.com/us-news/live/2018/feb/14/florida-school-shooting-live-updates-latest-news-marjory-stoneman-douglas
As Reported by Wikipedia.com - 'The AR-15':
https://en.wikipedia.org/wiki/AR-15_style_rifle
'15 Shootings'
https://search.yahoo.com/search?p=ar-15+shooting&fr=yfp-t-s&fp=1&toggle=1&cop=mss&ei=UTF-8
'The Automatic Rifle'
https://search.yahoo.com/search?p=the+ar-15+semi-automatic+rifle&fr=yfp-t-s&fp=1&toggle=1&cop=mss&ei=UTF-8
'A Porn Star Offers to Repay $130,000 in Dispute over Alleged Affair'
http://www.diversityinc.com/news/porn-star-offers-repay-130000-dispute-alleged-trump-affair/?utm_source=Sailthru&utm_medium=email&utm_campaign=DI%20Newsletter%203/13/18&utm_term=Daily%20DI%20Send
~"FAIRMOUNT" – The Series~
https://gvb1210mine.wordpress.com
~"WillisSamuelInvestigations"~
http://www.boulwareenterprises.com/FAIRMOUNT.html
'The Platforms of "Boulware Publications, Data Information, and Entertainment Enterprises"
~BoulwareEnterprises~
http://www.BoulwareEnterprises.com
https://about.me/gregory_boulware
"Article Posting Sites"
https://www.blogger.com/profile/10910946197037982583
https://boulwareenterprises.wordpress.com/
http://www.linkedin.com/pub/gregory-boulware/10/435/44b
https://www.goodreads.com/author/show/7237172.Gregory_V_Boulware
http://thebookmarketingnetwork.com/profile/GregoryVBoulware
http://www.wattpad.com/user/GregLitideas
https://literarygreg10xsmenow.tumblr.com/
http://koobug.com/GregoryVB_Author?p1498
https://about.me/gregory_boulware
http://www.pinterest.com/writerauthor6bk/pins/
https://plus.google.com/111976345290342184104
http://www.bookcrossing.com/mybookshelf/GVBoulware/all
https://www.facebook.com/profile.php?id=100009002895659
http://ezinearticles.com/?expert_bio=Gregory_V._Boulware
~The Connect Platform~
http://hbcu.com/cgi-bin/blog.cgi?id=641608
http://blackhistory.com/cgi-bin/blog.cgi?id=641608
http://hbcuconnect.com/cgi-bin/blog.cgi?id=641608
http://blackauthorsconnect.com/cgi-bin/blog.cgi?id=641608
http://blackwomenconnect.com/cgi-bin/blog.cgi?id=641608
http://blackinamerica.com/cgi-bin/blog.cgi?id=641608
http://chocolatepagesnetwork.com/cgi-bin/blog.cgi?id=641608
http://escapeintotheword.connectplatform.com/cgi-bin/blog.cgi?id=641608
"Amazon"
http://www.amazon.com/Gregory-V.-Boulware/e/B00OI16PDI/ref=ntt_dp_epwbk_0
https://authorcentral.amazon.com/gp/profile
http://www.authorsden.com/gregoryvboulware
And
"Twitter"
https://twitter.com/AuthorBoulwareG
https://twitter.com/hashtag/BoulwareBooks?src=hash
https://twitter.com/AuthorBoulwareG/status/541394366842281984
https://independent.academia.edu/GregoryVBoulware
http://knowledgeisking.ning.com/profile/GregoryVBoulware
https://www.authorsden.com/visit/author.asp?id=168361
ThePaper.Li.BoulwareDaily
http://paper.li/~/publisher/5445ebb6-59f5-4aaf-bbbb-4bfc6689d423
*/
Points of Interrest:
#Philly #NYNews #PhillyNews #LinkedIn #Essayist #Author #ShortStories #Writer #BoulwareBooks #VJMiller #TChalla #TChaka #Prophet #Uganda #BlackPanther #eBooks #Egypt #Nigeria #Zimbabwe #Senegal #Chaka #Zulu #Boycott #UndergroundRailRoad #AmericanIndianVeteransMemorial #AIVMI #BookSpots #TweetYourBooks #WriteIntoPrint #AuthorsDen #MediumDailyDigest #TheHuffingtonPost #NationalActionNetwork #CitizensOfCulture #IAfroFuturism #onWURD #12thTribe #BlackAmerica #PhillyTrib #Wakanda #EzineAuthors #EzineArticles #AR15 #M16 #Tech9 #9mm #18Gauge #45Auto #OverandUnder #RoadRage #Pedestrian #ShotGun #Mobed #ShortStories #Fantasy #Fiction #SciFi #Adventure #Philadelphia #Gentrification #Politics #TChaka #Prophet #Uganda #BlackPanther #eBooks #Egypt #Nigeria #Zimbabwe #Senegal #Chaka #Zulu #Boycott #Underground #AmericanIndianVeteransMemorial #AIVMI #BookSpots #TweetYourBooks #WriteIntoPrint #AuthorsDen #MediumDailyDigest #TheHuffingtonPost #NationalActionNetwork #CitizensOfCulture #IAfroFuturism #onWURD #12thTribe #BlackAmerica #PhillyTrib #Wakanda #EzineAuthors #EzineArticles #AR15 #M16 #Tech9 #9mm #18Gauge #45Auto #OverandUnder #RoadRage #Pedestrian #ShotGun #Mobed #ShortStories #Fantasy #Fiction #SciFi #Adventure #Philadelphia #Gentrification #Politics
*
#HarlemBookFair #UnitedBlackBooks #MosaicBooks #NationalBlackBookFestival #IndependentBlackMedia #TheBritishBookIndustry #FredNeuman #TheBritishBookAwards #BookSellerAssociation #EzineArticles #BertramBooks #BonnierPublishing #FMcM #FirstryGroup #Gardners #HarbottleandLewis #HarperCollinsPublishers #IPG #IndependentPublishersGuild #Nielson #PublishersPublicityCircle #TheReadingAgency #ThePublishersAssociation #OG #BoulwarePublications #IndieBound #TheAssociationofLearnedandProfessionalSocietyPublishers #Tesco #BarnesandNoble #NewAppleBooks #PandorasBooks #Nibbies #KDP #CongressionalBlackCaucus #NigelRoby #Published #Forbes #Robots #ArtificialIntelligence #AI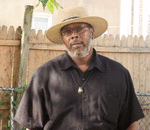 Posted By: Gregory Boulware, Esq.
Friday, March 23rd 2018 at 8:46PM
You can also
click here to view all posts by this author...