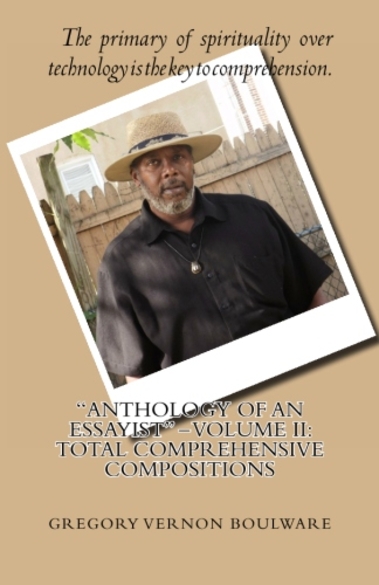 /*
TWWOB - Book Two:
'Origins of The Boulware Papers'
~ "The Digitized Digital World From An Educational Point of View" ~
"The Boulware Papers!"
TWWOB: The Written Works Of Boulware!
Blogger, Origins - "The Boulware Papers" (6 E-Booklets)
https://www.blogger.com/profile/1091094619...
"The Digitalization of Technological Innovations"
By
Gregory V. Boulware, Esq.
http://escapeintotheword.connectplatform.c...
Digital:
Displaying a readout in numerical digits rather than by a pointer or hands on a dial:
A digital speedometer; a digital watch; of, relating to, or using numerical calculations; of, relating to, or using data in the form of numerical digits:
a digital image; digital devices; involving or using numerical digits expressed in a scale of notation, usually in the binary system, to represent discretely all variables occurring in a problem; available in electronic form; readable and manipulable by computer...
Technological[ tek-nuh-loj-i-kuh l
adjective
Of or relating to technology; relating to science and industry. Economics. caused by technical advances in production methods.
~"Device Machine Dependent"~
"Sorry...We can't write you a receipt, the computer knows all of the prices and keeps inventory as well as who I am, the date, time, transaction number, my station number, and the store location number." We are at the mercy and dependence of computers and machines that do all and most of what we used to do, as well as the things that we don't do."
http://devicemachinedependent.blogspot.com...
~"The P.O.S.D.C. of Management" a student aid~
"Students should become familiar with the process of management and what is required to become a manager. The best managers are well informed and are acutely aware of team needs. The needs of the team are met with the managerial support reflecting alternatives and suggestions for a team coordinated solution."
http://theposdcofmanagement.blogspot.com/
~"COBOL and The SSA"~
"Structured Programming COBOL is one of the oldest programming languages. Its name is an acronym for Common Business Oriented Language. Its primary domain is business, finance, and administrative systems for companies and governments. COBOL was first released in nineteen-sixty as a result of a joint effort of industry, major universities, and the United States Government. The purpose of COBOL wasn't providing a high-level computer programming language for the business world. High-level is one that can be transferred easily from one computer to another and does not require the programmer to have a working knowledge of a computer's internal components. A low-level language is a programming language that requires knowledge of a computer's internal components and cannot be transferred from one computer to another. COBOL, BASIC, C, JAVA, and PASCAL are examples of high-level languages."
http://cobolandthessa.blogspot.com/
~"The Platform On The Cloud"~
"The cloud as we know it; a metaphor for the Internet based upon how the Internet is depicted in computer network diagrams; is a style of computing in which dynamically scalable and often virtualized resources are provided. SaaS (Service as a Software) over the Internet, as I've mentioned in previous postings, is the driving force."
http://theplatformonthecloud.blogspot.com/
~'A Bite Of The Apple'~
"Does success make its' own argument? Do not be surprised of more enterprising and acceptance leads to CIO's bending and ear or two and making choices that benefit IT. Apple also didn't invent the USB port. It did, albeit, adopt and incorporate it into the family as a universal interface when few PCs used USB. So that means, as proprietary as Apple product are, they did lend a helping hand in jump-starting the widespread adoption of those devices; the convenient and desirable tech toys."
http://takingabiteoftheappleco.blogspot.co...
~"A Prelude to Management and Computer Science"~
"MIS is actually Information Technology Management and arguably not considered to be computer science. Armed with this information, the contingent, aspiring, Computer Science, Business Administration, Secretarial Sciences, Computer Hardware (A plus), and Accounting Student(s) will be prepared to face the challenges the IT/BI industry and the respective colleges have to dish out."
http://apreludetomanagementandcomputerscie...
~"Da Dit Dot Data and Tech Phenom"~
"The government officials that are responsible for Colossus thought they were the ones in control. They espoused the superiority of this computer, as it is warranted to be untouchable by human beings...impenetrable. They believed that the computer could not create new thoughts! They believed it could not evolve. They believed that the computer would eradicate and/or eliminate the need for war. It was also believed that this machine would abolish famine and hardship...for the betterment of mankind. Colossus was given full control over the government and its' people."
http://daditdotdataandtechphenom.blogspot....
~"The Amazing MRI"~
"Magnetic resonance imaging (MRI) is a test that uses a magnetic field and pulses of radio wave energy to make pictures of organs and structures inside the body. In many cases MRI gives different information about structures in the body than can be seen with an X-ray, ultrasound, or computed tomography (CT) scan. MRI also may show problems that cannot be seen with other imaging methods."
http://theamazingmri.blogspot.com/
~"The EMR And You"~
"The first step is to understand the workings of computers and the mind set that needs to coincide with the brainwashing (training) it takes to adapt to its languages and communication networks. I do not consider myself to be an expert in the profession. An information system can be defined as a system that aides in making and carrying out controlling devices based on the physical facilities that are available; A computer, a calculator, an adding machine, a book, etc."
http://theemrandyou.blogspot.com/
~A Concurrence - "The EMR and You Too"~
"Software SLA's (Service Level Agreement) in areas such as system availability and responsiveness for drug orders, patient data access, and the practice scheduling software used by physicians, according to Flammini. Mr. Flammini goes on to say; "monitoring clinical system performance has been particularly helpful when programmers roll out new software releases or functionality upgrades. IT staff can quickly identify any deviations in service levels, allowing the IT team to isolate problems.""
http://theemrandyoutoo.blogspot.com/
~"Digitized Downsizing or Electronic Outsourcing"~
"Internet networking and the web services allow interfacing with the "Cloud" from any location. With "Clouds", the business owner can become king. A "hybrid-cloud – part public, part internal – replaced proprietary networks – an extension of corporate networks – it's technically feasible to run data warehouses in public clouds. The "Health Insurance Portability and Accountability Act" – Sarbanes-Oxley, and credit card industry's PCI (Peripheral Component Inter-Connect) standard put stringent controls on personal data."
http://digitizeddownsizingoutsourcing.blog...
~"Data Exploitation and Protection"~
"Many company IT and BI personnel work to increase the use of encryption. Quick and easy access to data interests users more than their attention to security. Even with the use of flash drive(s), laptops, and other portable media, from the CEO (Chief Executive Officer) down to the front line user(s), encryption never enters their mind."
http://dataexploitationandprotection.blogs...
~"Craplets and Software Junk"~
"This author stopped, stooped, and smelled a flower the other day. It was a rose. He watched some birds hanging out – flocking if you will. He made fists with his toes in the grass at the park. He then smiled at the clouds and the sky above. This author, with peace and contentment, marveled at the trees – without the need for technology. A paperless world and society, hmm…I wonder? What did people do before there was technology? Today, hunting and fishing is considered a sport…yesteryear it was considered a need. Technology has its place in this world…as a tool to help humankind. It should not be relied upon as a dependence."
http://crapletsandsoftwarejunk.blogspot.co...
~"Service Software Dreams"~
"It has to be a damned dream! Yeah, I'm dreaming! I wonder…do robots dream?
It all started with the Ethernet, WAN, LAN, and Virtuality – Private Networks…Bell Telephone thrived in the planting of poles and telephone lines, as did the cable companies. What about their underground cables and telephone networked lines of communication? Could we survive without it?
Software As A Service – The Digital Age…the workforce, will it become Saas?
http://servicesoftwaredreams.blogspot.com/
~"It's So Easy – A Child Can Do It"~
"The Internet should not be a tool to threaten and endanger the safety of anyone, let alone…children. Having a basic understanding of how the Internet works and the utilization of instant messaging, web page browsing, or the engagement of other online activities; do not certify one to be too old or uneducated to learn. Children that have access to the Net do need adult supervision. Parents really need to keep up with Internet trends and technology. Parents need to remember – many young people gain access to the Cloud (The term Cloud is used as a metaphor for the Internet see My Article: "Digitized Downsizing or Electronic Outsourcing") via cell phones, video gaming consoles, and other handheld devices."
http://itssoeasyachildcandoit.blogspot.com...
AI of Human Kind / Three Laws Safe
http://hbcu.com/content/340536/three-laws-...
https://www.academia.edu/36482756/_AI_...O...
Device Machine Dependent
http://devicemachinedependent.blogspot.com...
Acheivements/EzineArticles
https://ezinearticles.com/expert/Gregory_V...
"Academia"
https://independent.academia.edu/GregoryVB...
*/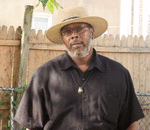 Posted By: Gregory V. Boulware, Esq.
Tuesday, March 24th 2020 at 12:59PM
You can also
click here to view all posts by this author...