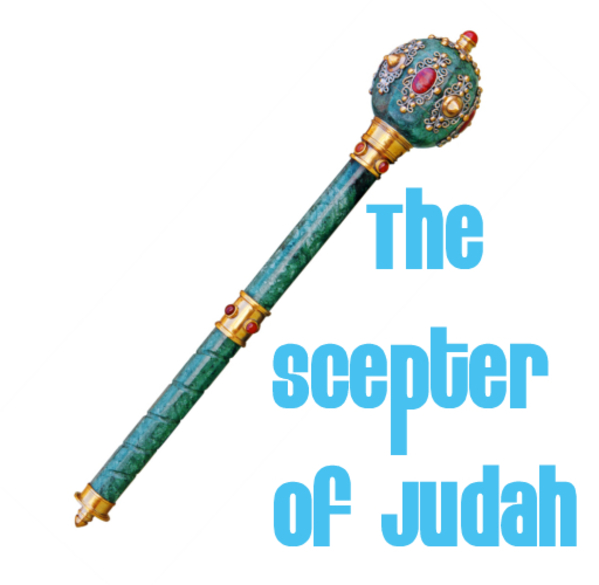 ~ "KINSMEN" ~
"The Boulware Family, a Research In Progress"
By
Gregory V. Boulware, Esq., 'The Elder'
http://hbcu.com/content/376018/kinsmen
From:
James J. Meagher
Wed, Nov 24 at 1:31 PM
"Good afternoon. In the process of doing Family research I came across your name and blog.
My 5th Great-GrandMother is Mariah Boulware. Her Daughter 'Rose' Boulware (a 'Black Seminole Indian') is my 4th Great Grand-Mother and they are originally from Florida. 'Rose' moved to 'Winnsboro, SC,' met and married Jim Bagley. They went on to have 12 children and 81 Grandchildren. Their Son 'George' Bagley fathered Osborne, who fathered Pete (all born in Winnsboro) who fathered 'Pearle' Mae James (born in Durham,NC), who is my Grandmother. My father is Joseph James (of Brooklyn NY) and my name is James Joseph Meagher, born in Brooklyn, raised there and NJ and been living in NC for almost 8 years.
We still have a lot of Family in Winnsboro, 'Boulware's and Bagley's. By the way, 'Muskogean' was a language spoken by "Seminoles."
Enjoy your day and let me know if any of this information is helpful and relevant to your research. I'm pretty sure we are Blood Relatives."
James J. Meagher
>
Thank You For Reaching Out To Me, Cousin:
Your research has indeed proven to be very helpful in my research. It is very pleasing to know how families criss-cross the globe inspite of 'dis-beliefs' and 'beliefs' alike. Mankind truly does share in the "Life-Blood of Humanity!
Thank you once again for sharing the wealth.
In Peace, 'ShabbatShalom'
~"SANKOFA"~
"G"
https://www.amazon.com/Gregory-V.-Boulware...
https://BoulwareEnterprises.wordpress.com/...
http://www.BoulwareEnterprises.com
>
"BOULWARE was a French locational name meaning 'one who came from 'BOULOIS' (birch-tree) the dweller near where Birch Trees grew; or near the weir or dam where bullocks were kept."
http://hbcu.com/content/360999/leadership-...
"My Great-Grandfather's name was 'Robert (Pundy) Boulware.' His father before him, I didn't/don't know... My Grandfather after him; a Naval Veteran; was 'Ernest (Buster) Boulware.' The missing link was the knowledge of my birth father; a veteran Army Sargent; a man named John Wilson or Williams (unknown for sure)...I was raised to by my surrogate father, 'Creed Junior McCoy. He was the father of my brothers, Creed Russell, Steven, and Derrick. And then there is Me, the eldest of my mother's children, Rosa M. Boulware; 'Gregory Vernon Boulware.'"
https://independent.academia.edu/GregoryVB...
>
...Partial Data On 'The Upcoming/Work-In-Progress' Book...
'Boulware - Butler' "A Two-Blood Family Lineage"
By
Gregory V. Boulware, Esq., 'The Elder'
The Family Lineage:
'Momma Kitty'
http://blackinamerica.com/content/290716/w...
The conversation began at 'Sister's house.' It was the day we buried 'Aunt Jessie-Lee.'
The service was a good one, not fancy or overdramatized as some that I've witnessed. Aunt Jess was laid to rest while many of the family gathered in the 'Going-Home Services'; those in attendance where the remaining Philadelphia chapter of 'Boulware's and Butler's.'
After the church service and repast ended, some of the young men-folk and me went out for beer and other liquid refreshments. Upon our return, all who remained comfortably seated themselves in the semi-circle of folding chairs. The conversation began when the photos were passed around.
My Grandmother beamed when I came across her teen-age picture. She was gorgeous. It was said that she was approximately sixteen years old in that particular image. My mother showed a bit of pride as well. She like her cousins, "The Original Butt-Sisters," were what is considered lookers. The boys, I hear, were a constant source of "Hound-Dogs." Mom didn't utter a word. Her eyes smiled from behind her brown-rimmed plastic eyewear. Her lips at the corners, turned upward ever so slightly.
Everyone in the room reveled in the photographic history as it presented itself in those pictures. Geneva spoke of a family of Boulwares' in Winston, S.C. I asked about 'Ma-Sweet' and 'Buster's' trek from South Carolina.
The Tsunami came in with a thunderous arrival of family origins. It came to light that the Butlers and Boulwares came from the same state and town. In fact they all hung out and went to the same church and school together. My Grandfather, Ernest 'Buster' Boulware, apparently dated and married my Grandmother, 'Irene Gertrud Butler' while her brother, George 'Uncle Kutch' Butler, dated and married my Grandfather's sister, Jessie-Lee "Aunt Jessa-Lee" Boulware.
Ernest and Jessie-Lee were Boulwares' and Irene and George were Butlers.
When I came across a photo from the box of many photos, of my Grandfather at the age of approximately six or seven; he appeared to be having a pretty good time playing as many kids do. He was running around the single home and parked cars.
I asked my Mother about the picture. She told me that it was taken at or about the time when 'Ma-Sweet' sent him up north to Pittsburgh, PA. No one could tell me why my Grandfather was sent up north from Winnsboro, South Carolina.
I was overly curious to know if my Grandfather was raised in Pittsburgh, how and why did he return to the south to meet, date, and marry my Grandmother?
I wasn't successful in retrieving an explanation.
The familiar picture of 'Momma-Kitty' surfaced amongst the group. It seemed that everyone knew about that particular photograph. I remember seeing it for the first time in the pleasant surroundings of my cousin 'Geraldine's' finished basement of her Washington Lane Home in West Oak Lane. It was a big blow-up, full-scale presentation of the museum portrait size variety. She was a handsome dark-complected, non-bonnet wearing, and semi-smiling Black Lady posing for a picture while standing in front of a very large white or crème colored spoke wagon wheel. It leaned against a reddish colored barn with two very large white-trimmed barn doors.
One of the barn doors was in the open position. The interior of the farm-like structure was un-viewable. She stood with a special grace, a confidence of grandeur. She seemed to have an aura of peace and pride about her. It has been around the family that she was a 'Mid-Wife' who berthed (or at least assisted in the birthing process) many of my family members during their life in the south.
>
In the beginning, to the best of my knowledge…my 'Great-Great Grandmother, Momma Kitty, Pundy's Mother, died when she was hit by a car in 1953; according to my Mother's recollection. She also spoke of another Great-Great Grandmother who hailed from the Butler side of the clan. She was known as "Bertha 'Momma-Bertha' Butler." I have never seen a photograph of her. There was hardly any mention of her sailing through my ear canals as had Momma Kitty, while growing up between the two sides of the family.
And then there was…"Robert 'Pundy' Boulware" who took "Rosell 'Ma-Sweet' Johnson" for his bride. They are the parents of "Ernest 'Buster' Boulware. Pundy was my Great-Grandfather and Ma-Sweet, was my Great-Grandmother; Buster my Grandfather.
David Butler took Alberta Williams as his bride. They are the parents of my Grandmother, "Irene 'Gertrude' Butler." I've never known my Great-Grandparents on my Grandmother's side of the family, while having had that privilege with my Great-Grandparents on the Boulware side.
My Mother, Rose, bore me out of wedlock. Oh yes, I am a bastard son. The son of "Rosa 'Marie' or 'Rosa-mae' Boulware," biologically fathered by 'John Nicholls or Nicholas,' whose father was a Baptist Minister. John, although my biological father, according to my mother; was not my father. This man, as I'm to understand, had another family with daughters; who would be my sisters, had I known them.
My Mother met John while he was serving in the United States Military. They met through one of my Mother's cousins in 1951. I once had a photo of him in his Army Uniform. He posed for the photo with the left foot propped upon the front bumper of an Army Jeep. That photo was lost during my late teens due to a run-in with "Philly's finest in blue."
Creed Junior McCoy was my father. He was the only man that I knew to be such. I did not know that he was my step-father. That knowledge came to me at the age of sixteen. I'd encountered a run-in with "John-Law" and the presiding judge at 'The Juvenile-Family Court' on Vine Street. He was the one who spilled the beans. I thought I was a McCoy up until then. I was a bit shocked but something told me awhile back of its' validity. I'd suspected that I was a bit different than my brothers; not only in skin hues and facial definitions but our ideologies differed, greatly…especially as we grew older.
I can recall the many times when family from Baltimore came up to Philly. We were all so very glad to see them. My brothers and I were extremely ecstatic.
The group sometimes would consist of Aunt Pauly, Aunt Jimmie, Sissy, Bert, Geneva and Teddy, and sometimes David. Sissy, Bert, and David were the coolest of the lot. Geneva and Teddy always made their claim to fame – the 'bourgeoise' of the family – the "Hoi Polloi." They smiled and profiled and chose the lightest complected of the four siblings as their choice of pets. They chose my brothers Russell and Stevie. Derrick and I were simply too dark.
From Momma Kitty down to the most current, 'Charlie Marie Boulware.'
The Boulware's:
Momma Kitty Boulware – my Great-Great Grandmother
Robert 'Pundy' Boulware and Rosell 'Ma-Sweet' Johnson – my Great-Grandparents
Ernest 'Buster' Boulware and Irene Gertrude Butler – my Grandparents
Jessie Lee Boulware and George 'Kutch' Butler – my Grand-Aunt and Uncle
Rosa Marie Boulware and (John Nichols/Nicholas) Creed Junior McCoy
My Family:
Gregory Vernon Boulware and Virginia Mary Coulter
Gregory Stuart Boulware and Vernon Rockford Boulware
>
My Children:
Gregory Stuart Boulware and Shakita 'Kia' Stansbury
Gianni Allyse Boulware
Gregory Stuart Boulware, Jr.
Vernon Rockford Boulware and Jessica House
Charlie Marie Boulware
Logan Boulware
>
Ginny's Sister and Our Niece:
Charmaine Ruth Coulter and her daughter, Allyse Virginia Coulter-Cruz
>
My Brothers:
Creed Russell McCoy and Shadena 'Beatty' Agee
Their daughters, Chanel and Christine McCoy; Shanetta is Russell's adopted daughter.
Steven 'Stevie' McCoy and Derrick McCoy, my brothers, have no children.
>
Estranged offspring – Reginald Vernon Boulware, (his mother, Linda Woods); his Sister Charmaine Woods; his brother Joseph 'Buster' Woods; My Grandchildren born of this lineage:
I'tia 'Gina-Tasha' Boulware and her brother Reginald Joshua Boulware, his other children – by 'Tamika'; Laquanda, Latifa, Lamika, Lakia, and a few others. Maxine is Tamika's mother. (There are other offspring by this individual that I have no knowledge of)...
>
The Butler's:
David Butler and Alberta (Momma Bertha Butler) Williams – My Great-Grandparents
Their Children - Anthony 'Tony' Butler, Pauline (Aunt Pauly) Butler, George (Uncle Kutch) Butler, Rosalie (Aunt Jimmie) Butler, and Irene Gertrude Butler.
My Grandparents: Irene Gertrude Butler and Ernest 'Buster' Boulware
Rosa Marie Boulware, Ernest Boulware, Jr., Donald Boulware, and Robert Boulware. Donald and Robert were twins who perished in a house fire as children.
Irene remarried and produced a daughter who produced four children including Kevin and Tyrone Brown.
Buster (Ernest Boulware) was remarried to Doris Douglas and produced Roland 'Ro-Ro,' Sandra 'Mikey,' Jerome 'Jerry/Ernie,' and Delores Boulware. They are the Boulware extension of New Haven, Connecticut.
In Baltimore, Maryland:
Anthony 'Uncle Tony' Butler had seven children. I don't know who they are or were they are.
Pauline 'Aunt Pauly' Butler had five children:
David, Dorothy, Geneva, Alberta (Bert), and Pauline (Sissy)
David had six children with Margaret Miller:
Cecelia ('Daisy'), David Jr., Sheila, Lajuan (Grady) – (deceased) Gerald, and Cheryl.
David Butler Sr. is the son of the late Pauline Butler and the late Floyd Jones was born in Winnsboro, South Carolina on May 26, 1925. He departed this life on March 7, 2011. He was lovingly called 'Big Daddy' by his children. He received his education in the Winnsboro School System. He was called 'ET' by his youngest daughter Cheryl. She in return was called 'Little ET.'
David enlisted in the United States Navy as a Steward's Mate, First Class S-V-6. He received an honorable discharge in 1946.
In 1950, he met and married the late Margaret Miller and from this union six children were born. David was a strong and protective family man, especially of his wife and daughters. He enjoyed watching old (classic) western movies when not spending time with his family.
In August 1953, on the 21st day, David gave his life to 'Christ' at the James Chapel Baptist Church in Fort Mifflin, South Carolina. In search of better job opportunities, his career endeavors as a brick mason, bade him to move his family to Baltimore Maryland in 1960.
David was one of my favorite cousins whom I thought to be an uncle.
George 'Uncle Kutch' Butler and Jessie Lee 'Aunt Jessie' Boulware bore the family six children:
John El, Bertha (Sister), Geraldine, Ernestine, George (Butch), and Charles.
As far as I know, John El was childless. The family grapevine reported him as being a homos*xual; gay.
Bertha (Sister) bore four children and a host of grandchildren:
Donzella, Denise, Roger, and Byron.
Donzella and Denise had several children while Roger and Byron were/are childless. Roger was shot, wounded, and left paralyzed from the waist down disallowing him to father children while his brother like John El lived the gay lifestyle.
Ernestine bore three children and one of them, as far as I know, in turn provided her with grandchildren. As of this writing, Toy is married and has children of this union, while I am not sure about her sister Crystal. I'm not sure if she has children or not. Lance lived the lifestyle of John El and Byron. Lance and Byron were baccalaureate and Master Degree holders who earned their living as school teachers until their deaths. John El was also of a scholarly nature and made his fame in the United States Navy as did my grandfather.
My cousin 'Butch,' George Butler Jr. has more than four children that I know of and a host of grandchildren. As of this writing, he has recently remarried 'Amy' who has several children as well. I met 'Amy' at my cousin 'Roger's' funeral. I don't recall meeting her at Aunt Jess's funeral though. The happy couple currently resides in 'Reading, PA.' I also do not know Amy's maiden of pre-marital last name.
My cousin Charles has one son that I know of. I think his name is also Charles Butler, although I really can't attest to that as being factual.
Geraldine Butler and Richard Chaney were also childless during their long-time marriage. Richard is the Brother of Temple University's legendary "Coach John Chaney." They remained married into my adulthood. Geraldine later remarried Robert 'Bob' Rascoe and settled down to a very nice home in the West Oak Lane section of the city on Washington Lane near Stenton Avenue. This location was less than a couple of miles from where we resided for more than thirty years in our Germantown Home on Walnut Lane at Germantown Avenue.
Remembering back…
Of course it was another funeral. We discussed memories and shared knowledge of other factions of Boulware family members. We sat there in 'Sister's' confortable basement family room discussing experiences of and over the past years. Geneva brought up her knowledge of some Boulwares' in Winston-Salem and other towns in North Carolina where they called home. My mother and grandmother spoke of the family reunion that was held in North Carolina of which they attended. I cannot remember the year exactly. I think it was somewhere between the years of 2007 and 2010.
In light of all the reminiscing, the sadness and joys of this most recent funeral, the conversation always reverted back to Momma Kitty and what life was like in 'Winnsboro, South Carolina.'
~BoulwareEnterprises~
http://www.BoulwareEnterprises.com
https://about.me/gregory_boulware
"Amazon"
http://www.amazon.com/Gregory-V.-Boulware/...
"Academia"
https://independent.academia.edu/GregoryVB...
"Twitter"
https://twitter.com/AuthorBoulwareG
~ 'WINNSBORO' ~
https://boulwareenterprises.wordpress.com/...
http://blackinamerica.com/content/290716/w...
https://search.yahoo.com/search?ei=UTF-8&f...
Coat of Arms:
https://www.academia.edu/24308135/_Coat_of...
http://hbcu.com/content/292074/coat-of-arm...
https://boulwareenterprises.wordpress.com/...
https://boulwareenterprises.wordpress.com/...
https://search.yahoo.com/search?ei=UTF-8&f...
*/
#BOULOIS #Boulware #Butler #Winnsboro #SouthCarolina #Florida #Seminole #NativeAmerican #CCPedu #BereanInstituteedu #Berean #BLM #HBCU #History #HerStory #Junetenth #BoulwareBooks #SCSEP #MCOA #NCOA #CCPedu #BereanInstitute #IndependentBlackMedia #WordPress #EzineArticles #BlackInAmerica #UncleBobbiesCoffeandBooks #EzineAuthors #The3rdEye #TheSeed #Germantown #Philadelphia #SojournerTruth #Sojourner #DrCornelWest #WriteAmerica #NationalWritngProject #BookRevue #NWP #WritngIsEssential #BookRags #MWA #MysteryWritersOfAmerica #ArchitectsOfChange #TheStoryOfUs #PeopleOfColorAroundTheWorld #BlackHistoryMonths #FreedomRides #Hebrew #Judah #Yahshua #SNCC #SCLC #NAACP #COAR #TheRevAl #MichaelCoardX #JoyReid #AmJoy #BlackToLive #NAN #RepJohnLewis #DrKing #NationalActionNetwork #IndependentBlackMedia #WalterPLomaxJr #WHYY #TalkRadio #BlackTalkRadio #ArchitectsOfChange #ColorOfChange #MartinLutherKing #Ghandi #NelsonMandela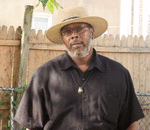 Posted By: Gregory V. Boulware, Esq.
Tuesday, November 30th 2021 at 5:58PM
You can also
click here to view all posts by this author...