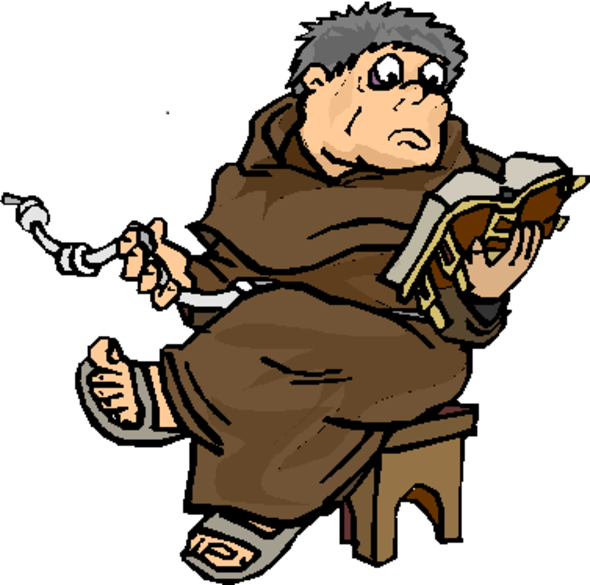 /*
"Thanks For Having Me..."
By
Gregory V. Boulware, Esq.
http://hbcu.com/content/356633/thanks-for-...
The television "interviewer" posed a series of questions to the guest being interviewed. They laughed about a few things concerning the topic at hand. The "interviewee" (an authoritative ambassador for law enforcement) managed to dodge a few direct questions by answering with distracting replies. The television interviewer pressed on...
"Please, tell us, the viewing audience; about why you've made this particular decision? Why did you apply that rule enforcement as opposed to a gentile compromise or solution to the dilemma?"
The television guest was pushed into answering the question. The guest attempted to avoid the direct questioning routes. He was very uncomfortable in having to answer truthfully.
"The reason why I felt we had to act upon this situation was based upon keeping the groups safe from harm. We had to act very quickly in order to restore control and compliance. The crowds became unruly by creating massive destruction to our downtown areas. No one has the right to maim, destroy, and/or steal from anyone or anyplace. They had to be corralled and apprehended."
"You mean, they had to be jailed, don't you?" asked the interviewer. "Don't you think they had the right to protest and voice their opinions on a public forum?"
"Yes, they have the right - but does that make it right?"
"You don't seem to grasp the crux of the question sir, allow me to interpret a line or two from a reputable source!"
The interviewer reached for a copy of the 'Declaration of Independence.'
"The Constitution states, "The System of Checks and Balances" assures the nation that no one person could take over complete control of (our) the government." I'd also like to inject the correct definition of "The Right To Bear Arms Act of 1791." I quote; "A well regulated militia, being necessary to the security of a free state, the right of the people to keep and bear arms, shall not be infringed." Now sir, can you please tell us why certain individuals were allowed to stand on a public street corner with shotguns and automatic weaponry, with the intention of directly threatening the marchers and other protesters?"
Now, I'd like to ask you, the reader, how many times have you heard this phrase..."Thanks For Having Me...?"
For me, this author, I find it to be an irritating and annoying thing to say. I've heard this thing - "Thanks For Having Me" - over and over again. I hear it on the television as well as several radio interview programs (as we speak, I've just now heard a radio-caller say "thanks for having me)! It is and has been utilized by many so-called educated, well-rounded, well-read, and informed people. Why they feel the need to inject this incomplete sentence is simply mind boggling. I just cannot wrap my head around the reasoning for them to say such a thing and not find anything wrong with it. How many times have you heard the phrase? Have you used this incorrect response? How many times have you corrected someone who has used those words? How difficult can it be to simply add on one more word to complete the sentence?
One can or should simply say, "Thanks For Having Me On Your Show" or "Thanks For Having Me Back On Your Show" or "Thanks For Having Me Here With You" or "Thanks For Inviting Me Here Today" or "Thanks For Having Me Be A Part Of This Discussion," and many other options that are the correct replies and/or responses. I just can't help but wonder why they find this (wording) usage so comfortable and politically or socially correct?
It's not!
It's simply incorrect. It sounds incomplete, it reads incomplete, and it is an incomplete usage of the English Language. I'm no expert on the use of the English language either. We all make diction mistakes from time-to-time...and should be mindful of our infractions, especially when someone attempts at assisting you by correcting your errors. Albeit, some folks find it offensive when someone corrects them, especially if it's in or on a public forum. These bits of advice should always be made in private, avoiding conflict and ill-feelings; unless you're attempting to insult or bemoan a certain individual (or several individuals) by calling them out directly. I wouldn't advise the latter. The other "pet-peeve" that annoys me is when someone is speaking or giving a speech, they use terms like "Ah or Um in between every word or every other word!" Barack Obama pauses between statements when making points in His speeches or interviews. That practice is often determined to be considered as skillful speaking.
The television guest was obviously annoyed with the directness of the interviewer. "We've had to maintaining law and order and let those people know who's in charge and in control - we've had to dominate the situation which has arisen on our city streets. The armed individuals were exercising their right to bear arms...and providing support for our position(s) as it related to crowd control!"
"But sir, allow me to correct you by referring to the "Second Amendment" as previously stated. They do not have that right as it relates to this discussion. They are and were not a "Well Regulated Militia," nor were they duly deputized and are not police or national guardsmen. They were illegally threatening the protesters by breaking the law. Were they not?"
"We feel that they were well within their rights and we did not arrest them - it's the looters and anarchists that we were after and many of those people in the streets met that criteria."
"Well sir, we are out of time and we must agree to dis-agree...that's all the time we have for now. Thank you for joining us on this program and being a part of our discussion."
"I don't know that we have agreed on anything...but, "thanks for having me..."
I have to ask you once again, how many times have you (readers) heard television (and radio) personalities cite the incorrect and yet gracious responses via CNN, MSNBC, ABC, NBC, WURD, KYW, PBS, CBS, et al, in your neck of the woods? Did it sit well with you?
In case this faux pas has escaped you, the next time you watch TV and/or listen to the radio; take a minute to see if the interview goes into a spin with the guest speaker signing off with "Thanks For Having Me...!"
In any case, Thanks For Having Me In Your World For Just A Few Minutes Out Of Your Life.
Peace,
"G"
*/
#Boulware #BoulwareBooks #Berean #CCPedu #TempleU #CheyneyU #LincolnU #PennStateU #Grambling #Clemson #TheMedia #NJNews #NYNews #PhillyNews #Published #LinkedIn #Chicago #EzineAuthors #ReadersGazette #Books #IndieBound #TheReadingList #BookLovers #BookClub #BookZiny #TheBookShop #ByTheBook #BookMarketing #BookSeller #SelfHelp #BoulwareBooks #ReadWrite #BoulwarePublications #WordStream #ReadAloud #UnsungAuthors #UnitedBlackLibrary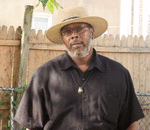 Posted By: Gregory V. Boulware, Esq.
Monday, June 29th 2020 at 4:27PM
You can also
click here to view all posts by this author...