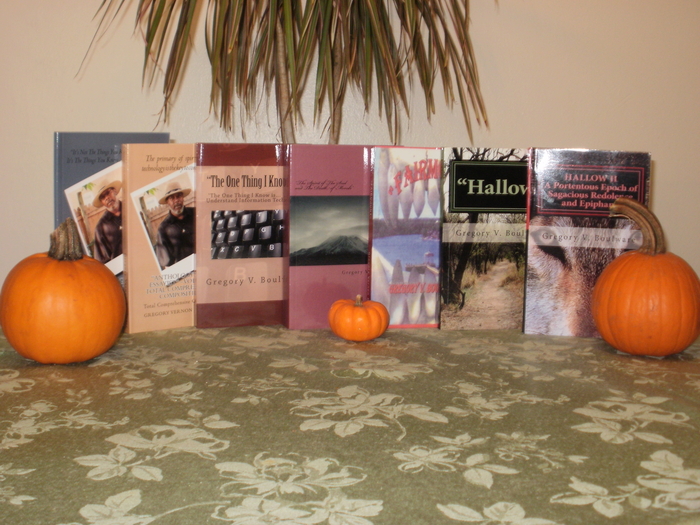 /*
~ 'Fire, Fury, or Plain Ole Common Sense?' ~
By
Gregory V. Boulware, Esq.
http://hbcu.com/cgi-bin/blog.cgi?blog_id=3...
Like many, I think, entering into another new year, I am truly all 'trumped out!' I thought I was done with my posting and/or reporting of this individual - but the slime just keeps on oozing!
What more can be said about this phenom, this curse? Will we, can we be more surprised by what comes out of his mouth or those of his cronies - his lap-dogs if you will - the ones who can see or find no evil in this thing of theirs - all out ass-kissers - those who put party loyalty before loyalty to the good of the country and its people? "Donald Trump, then a candidate for presidency of the United States, denied that his father had been arrested, or that he had been in the KKK!" Trump was investigated by a U.S. Senate committee for wartime profiteering (1954), and by the U.S. Justice Department's Civil Rights Division for civil rights violations (1973). In 1954, Trump was investigated by a U.S. Senate committee for profiteering from public contracts, including overstating his Beach Haven building charges by $3.7 million. In 1973, the Civil Rights Division of the U.S. Department of Justice (DOJ) filed a civil rights suit against the Trump Organization (TO; Fred Trump, chair, 27-year-old Donald Trump, president) charging it with "violating the Fair Housing Act of 1968."
...What came first, the chicken or the egg? ...The article or the book?
Uncharted Territory - Indeed!
"If a sitting president were to be removed from power by his VP and Cabinet despite his objections, it would sure feel like a coup to a whole lot of people, regardless of the technical legality." His administration has not publicly accused the Russian government of the Democratic National Committee hacking, or presented evidence to back up such a case. The leaked documents, first published by a hacker who called himself "Guccifer 2.0" and who is now believed to be a character created by Russian intelligence.
"I think there is a subtext here that is unlike anything that I have seen in 50 years of being a reporter," journalist Carl Bernstein said on CNN in late January. "And that is that I am hearing from Republicans, and other reporters are as well, that there is open discussion by members of the president of the United States' own party about his emotional maturity, stability."
'The Fury and The Fire'
The current resident of the 'White House' used the phrase "Fire and Fury" regarding North Korea, which had just fired another missile. While the current resident on Capital Hill was wholeheartedly and roundly criticized for ramping up the heat, the phrase is oddly attached to the issue of "climate change." The guy sitting in the 'oval office' – doesn't have a "Science Adviser!"
"Russia, if you're listening, I hope you're able to find the 30,000 emails that are missing," Mr. Trump said during a news conference here in an apparent reference to Mrs. Clinton's deleted emails. "I think you will probably be rewarded mightily by our press." When asked whether he would recognize Crimea "as Russian territory" and lift the sanctions, Mr. Trump said, "We'll be looking at that. Yeah, we'll be looking."
His pattern of sending aides out to deny stories that he then confirms himself on Twitter — something that happened twice in a single week, with the Russia-leak story and the explanation for the firing of FBI Director James Comey. Almost as soon as Mr. Trump spoke, other Republicans raced in to try to reframe his remarks and argue that Russia should be punished. A spokesman for House Speaker Paul D. Ryan termed Russia "a global menace led by a devious thug." The spokesman, Brendan Buck, added: "Putin should stay out of this election."
Even Gov. Mike Pence of Indiana, Mr. Trump's running mate, issued a statement, saying that "if it is Russia and they are interfering in our elections, I can assure you both parties and the United States government will ensure there are serious consequences." Mr. Pence did not attend Wednesday's news conference because he was giving local television interviews, and an aide to Mr. Pence said that his team had written his statement about Russia before Mr. Trump began speaking.
Shortly after that Mr. Trump sent a message on Twitter declaring "If Russia or any other country or person has Hillary Clinton's 33,000 illegally deleted emails, perhaps they should share them with the FBI!"
'Are We Talking About The 600lb Elephant In The Room?'
"If the VP and Cabinet conclude a president is unwell, they can legally do something about it." "The presidency now has kinglike qualities, and we have a child upon the throne!" The answer lies in Section 4 of the 25th Amendment to the Constitution. The Constitution's original text states that a president could be removed from office for "inability" but gives zero specifics about how this would actually be determined or carried out.
Why is it that this so-called leader is allowed to continually chastise, tease, and threaten the 'North Koreans' with a nucleor strike? Its leader, 'Kim,' is no better...the two of them have succeeded in keeping the world on edge with their shannangans of whose button is bigger! Do these children realize their will be no one left to dispute who was right of wrong?
Wolff Says White House Spoke Of Replacing Trump Via 25th Amendment 'All The Time!'
"Fire and Fury" author Michael Wolff spoke out on Sunday about the White House staff's alleged concerns about President Donald Trump's fitness, saying that discussions on enacting a constitutional amendment to replace the president are "alive every day in the White House."
"It's not unreasonable to say this is 25th Amendment kind of stuff," Wolff told NBC's Chuck Todd on "Meet the Press" while discussing the interviews he says he had with West Wing officials that were published in his explosive new book.
The 25th Amendment allows the vice president to take over the position of president if the president is unable to do his job.
Tax Season is soon upon us... Will you be filing on time, honestly and correctly? Would you, do you know of someone who has cheated on his or her taxes? Would you report such a crime to the proper authorities? Do you think the government would arrest and prosecute them or you if so charged, be it immigrant, P.O.W.(descendents of slavery), or native born? Is your tax information posted for transparency? What about government officials - should thier tax data be available for examination by the public and government officials? Has anyone seen trump's taxes yet? How long has it been, the request for the report? Will anyone ever see the stuff?
Did the government not get "Big Al" (and quite a few others) on "Tax Evasion?" What's the deal with Trump and his taxes? Can someone tell me please!
Til Next Time...
'G'
~ "Sankofa" the "Maafa" ~
*/
Sources:
~ "Sedition – Treason, What's The Difference?" ~
http://blackinamerica.com/content/291859/s...
https://independent.academia.edu/GregoryVB...
~ 'It Worked For Hitler, Why Not Trump?' ~
http://blackinamerica.com/content/290970/i...
'TumpTown USA and the KKK'
http://blackinamerica.com/content/326928/t...
'The Fury and the Fire'
http://blackinamerica.com/content/327376/t...
'Are We Talking About the 600Ib Elephant In The Room'
http://blackinamerica.com/content/327472/a...
'Donald Trump Calls on Russia!'
http://blackinamerica.com/content/295521/d...
Wolff Says White House Spoke Of Replacing Trump Via 25th Amendment 'All The Time'
https://www.yahoo.com/news/wolff-says-whit...
"Not One Word Of Sympathy From Lips Spewing Hate!"
http://blackinamerica.com/content/293580/n...
"Eating Jim Crow!"
http://blackinamerica.com/content/293108/e...
A Question Was Raised, "Show Me The Proof!"
http://blackinamerica.com/content/291315/a...
'A Bigot is A Bigot is A Racist'
http://blackinamerica.com/cgi-bin/blog.cgi...
"John Legend Schools Trump's Son on Racism!"
http://thegrio.com/2016/03/12/john-legend-...
'To Disavow – or Not To Disavow!'
http://blackinamerica.com/content/291326/t...
'BINGO...THE SMOKING GUN...DONALD TRUMP(PEDIPHILE)RAPIST EXPOSED!'
https://plus.google.com/101361411397323635...
'The Rape Lawsuit'
http://www.inquisitr.com/3044556/donald-tr...
"RAPE!" - 'Beneficial to Whom?'
http://blackwomenconnect.com/content/29273...
'Black In America'
http://blackinamerica.com/cgi-bin/blog.cgi...
'HBCU'
http://hbcu.com/cgi-bin/blog.cgi?id=641608
'Boulware Enterprises'
http://www.BoulwareEnterprises.com
https://about.me/gregory_boulware
"Amazon"
http://www.amazon.com/Gregory-V.-Boulware/...
And
"Twitter"
https://twitter.com/AuthorBoulwareG
#BlackAuthors #Boulware #BoulwareBooks #HBCU #BlackWritersMuseum #onWURD #12thTribe #BlackInAmerica #SNCC #SCLC #NAACP #COAR #JohnLewis #DrKing #MartinLutherKing #PhillyTribune #PhillyTrib #BlackAmerica #SojournerTruth #Sojourner #BlackHistory #History #HerStory #KnowledgeIsKing #BlackThen #P2P #3rdEye #CongressionalBlackCaucus #PaulRobeson #JamesBaldwin #BlackToLive #Nibbies #KDP #HealStorian #TheIndigenousPeoples #FightThePowerThatBe #LDF #IndependentBlackMedia #NavajoNationCouncil #NavajoCodeTalkers #NativeTeams #AIVMI #LifeStyle #TheDailyWeb #TheHerald #TheWashingtonPost #MindTV #Metro #Revolution #Democracy #TheAdministration #ThePowerStructure #Deeds #Heritage #Segregation #Demonstration #March #FreedomRiders #FreePress #FreedomRides #Priviledged #Resist #Revolt #HumanBeing #Sanction #Boycott #Underground #AmericanIndianVeteransMemorial #AIVMI #BookSpots #TweetYourBooks #WriteIntoPrint #AuthorsDen #MediumDailyDigest #TheHuffingtonPost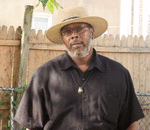 Posted By: Gregory V. Boulware, Esq.
Sunday, January 7th 2018 at 5:10PM
You can also
click here to view all posts by this author...