Developed by producer/consultant Cirocco, whose credits in the music industry is a who's-who list of names, the "Music Powers" book, in essence, is one of the best reference books available for new talent to make better choices to get in the music business, and also succeed in the music industry. The book features exclusive "inside" advice from Grammy Winners, Grammy Nominees, and Award-winning, history making, Billboard #1 Hit songwriters, producers, and companies. Music Powers is also the only book that covers the subject of the new music industry trade of "Selling & Leasing Beats" for Record Producers, Musicians, DJs, and Programmers.
Get Professional Advice from: Manuel Seal Jr., Mr. Collipark, Joel A. Katz, DJ Toomp, Vince Phillips, Esq. - BME, Alvin Speights, Debra Killings, Dina Andrews, Ben McLain, Esq., Emperor Searcy, Lyles Media Group, Big Oomp, Cirocco, Sabrina Montgomery, and more.
Go to
www.musicpowers.com
for more information.
Visit: This Book is Incredible !! "Reggie Brown" V-100 Clearchannel
Refer Back To Us! - http://hbcu.com/?referrer=43859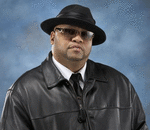 Posted By: Dante Chestnut
Saturday, September 16th 2006 at 9:36AM
You can also
click here to view all posts by this author...