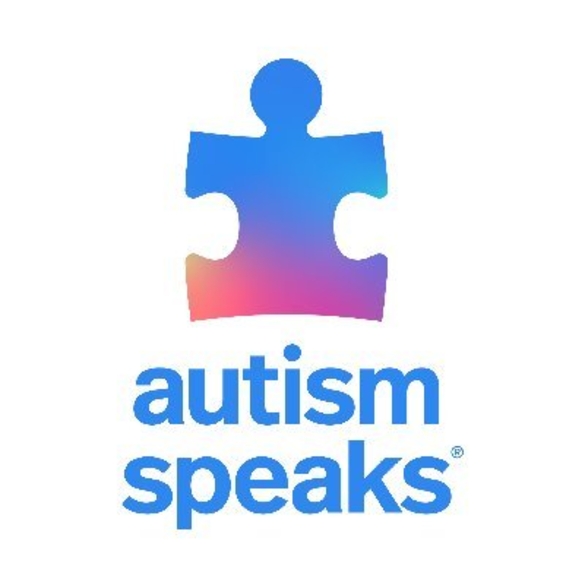 For Immediate Release From Autism Speaks!
My name is Paul Kotler. I'm a 31-year-old college student and advocate with autism.
Everyone with autism tends to be unique. I type my words instead of speaking out loud.
I've learned that transition can take a long time, so start early. There may be setbacks but keep going. My team helped me make a map of all my goals and all the steps to achieve them when I finished school at 21 and wanted to go to college. I started to emphasize my strengths. It made me more confident to make really meaningful goals that I could achieve with the right supports.
My goal was to go to college. The clear best way to do that was to get my GED since my education was not traditional. I started with a tutor who also taught a GED class. She led me to taking her class. I also had a communication assistant who attended with me and supported me for the next seven years. Anxiety was tough, but they reassured me. My teacher didn't judge me on my sensory differences or impulsivity. She treated everyone as equals. For me, throughout my life, it has been important to have allies who will support me in achieving my goals. I passed the GED in 2011 after about seven months of preparation. It felt great.
Next I applied to a community college. I was anxious about college classes and enrolled in an online class. I really did well. My next goal was to take an in-class course. The disabilities coordinator refused even after I proved myself able to sit in a class. I was mad about the injustice with no power to control.
After 10 courses, I transferred to Widener University. Widener is completely different. I have been taking online and in-class courses. Several things have helped me in my college courses. First, my typing is slow so I have an accommodation for extra time for exams. I also request assignments in advance. For leaving the room for anxiety or sensory overload, the disabilities office changed the classroom to one where I could sit and exit from the back. This helped ease my anxiety, but I no longer need it. I introduce myself to the professors in advance by email to let them know I am autistic and a typer. I share a video of me in a project I was involved in for AT&T so they have a sense of me and the typing to communicate.
People have been very supportive at Widener. I continue to attend with the support of a communication assistant. I am now a junior majoring in psychology and am an honor student. I take one class at a time to give myself enough time to complete all the assignments and readings and prepare for quizzes and tests. This also allows me time for the advocacy work I do.
Time is the biggest challenge for me. I need to advocate for myself on a daily basis for time. It takes me a long time to type. I need to request more time for all my coursework and for preparing for presentations for my advocacy work. It requires others to be organized. It takes working together to make it possible. Class discussions are hard because the professor has moved on by the time I can type a reply. It is not meant to exclude, but it's the nature of verbal communicators to be quick. Speakers lack the patience to slow down naturally for a typer, so the personal exchange is lost. If meaningful natural conversation is taking place, it is back and forth.
People need to understand that nonspeakers are intelligent. We understand language and if we have learned an alternate way to communicate, like typing for me, we have lots to say. The reason many of us don't speak is that we have apraxia. This is a speech disorder that affects the ability to produce intelligible speech. I know what I want to say, but I can't say it clearly and have to learn by many repetitions.
Read the full article HERE!:
https://www.autismspeaks.org/blog/transiti...
********
¿Que es el autismo?
autism speaks, autismo, que es autista, el autismo, niños autistas sintomas
El autismo, o trastorno del espectro autista (TEA), se refiere a una amplia gama de afecciones caracterizadas por desafíos con habilidades sociales, comportamientos repetitivos, habla y comunicación no verbal. Según los Centros para el Control de Enfermedades, el autismo afecta a aproximadamente 1 de cada 54 niños en los Estados Unidos hoy en día.
Sabemos que no hay un tipo de autismo sino muchos subtipos, la mayoría son influenciados por una combinación de factores genéticos y ambientales. Debido a que el autismo es un trastorno del espectro, cada persona con autismo tiene un conjunto distinto de fortalezas y desafíos. Las formas en las cuales personas con autismo aprenden, piensan y resuelven problemas puede variar desde personas con un alto funcionamiento hasta personas con dificultades graves. Algunas personas con TEA pueden requerir un apoyo significativo en su vida diaria, mientras que otras pueden necesitar menos apoyo y, en algunos casos, vivir de forma totalmente independiente.
Varios factores pueden influir en el desarrollo del autismo, y a menudo se acompaña de sensibilidades sensoriales y problemas médicos como trastornos gastrointestinales (GI), convulsiones o trastornos del sueño, así como problemas de salud mental tales como ansiedad, depresión y problemas de atención.
Los indicadores de autismo usualmente aparecen a los 2 o 3 años de edad. Algunos atrasos del desarrollo pueden aparecer incluso antes, y con frecuencia, se pueden diagnosticar a la temprana edad de 18 meses. La investigación ha demostrado que la intervención temprana conduce a resultados positivos a lo largo de la vida de las personas con autismo.
https://www.autismspeaks.org/que-es-el-aut...
********
"The Invisible Girls on the Autism Spectrum"
I recently helped a friend with her niece, who had just been diagnosed with Borderline Personality Disorder. My friend strongly felt that this diagnosis was wrong, and after reading more about my symptoms and experiences with ASD believed that her niece "Anne" (name changed) was actually autistic. The symptoms were all there – social issues, anxiety, depression, sensory issues, self-harm… the list goes on.
After hearing about Anne's personal experiences, including being bullied at school due to a simple social misunderstanding, I urged my friend to get Anne reassessed for a proper diagnosis. I felt instantly connected to Anne – we both experienced bullying at school due to not fully understanding social rules and etiquette and our inability to "read between the lines", we both experienced depression, anxiety, self-harmed and were even both diagnosed with BPD… It was as if I was watching teenage me struggling all over again. I felt the pain, the frustration at being misunderstood and the confusion of misunderstanding the world around me.
I followed up with my friend about Anne's progress about a week later. She had just met with her school counsellor and shared her belief that she may be autistic. To my horror, this was what the counsellor replied:
"You can't be autistic. You have friendships!"
After hearing this, I was furious. 30 years of self-doubt and frustration washed over me as I remembered the misdiagnosis, the misinformation, and the misunderstandings. My whole life I had exhibited the classic signs of my unique form of autism, but due to a lack of knowledge and research, I had been missed. And it was still happening.
How are we different?
Many people I have encountered have expressed disbelief that I am Autistic. Their experiences with Autism showed a complete disparity to their observations of my behaviour. To my friends and acquaintances, I seemed perfectly normal. I made friends, was sociable, intelligent and had a sense of humour. In their eyes I had never exhibited any of the commonly known Autistic behaviours – I made eye contact, I acted "normally", I was well-spoken and thoughtful, I didn't "meltdown" or hit myself or others. To them, I was just like everybody else. However, appearances can be deceiving.
The problem with recognition and getting a proper diagnosis
ASD girls know we're different. We constantly observe others and see the differences, we feel them. Inside, we know something is wrong. Translating that feeling into words and getting a professional to understand us is often difficult, and it's frustrating when they try to tell us we are "normal" or when they entertain ideas of personality disorders. We know we're not "normal", and we know we're not curable – we know we have been this way our entire lives.
Some physicians will downright refuse to consider ASD, even when all the facts are right there. Don't try and tell us our issues are caused by traumas, our traumas are caused by autism! Similarly, they can often be too quick to jump to personality disorders, perhaps because they are more familiar.
What we can do
To overcome the lack of knowledge about girls with ASD, we need to talk about it. Create conversations with other parents, your doctor, your family, your psychologist, and your friends. Blog about it, post Facebook statuses about it, share articles and information. The more awareness we create, the more we can overcome the adversity that girls on the spectrum face every day. The more awareness created, the more public interest, funding, fundraising and research is generated. This creates a trickle-down effect to health care professionals and those that are taking care of our children.
I don't want to see girls like Anne go through what I went through, the isolation, the ostracism, the anxiety and the frustration. The world is hard enough without having to go it alone.
Read the full article HERE!:
https://www.autismspeaks.org/blog/invisibl...
*********
GET INVOLVED WITH AUTISM ADVOCACY
Autism Speaks influences policy at the state and federal government levels. To do this, we work with Congress, the White House, state legislators, agencies, and regulators.
Our advocacy protects the rights, services, and supports of people with autism.
Autism Speaks Policy Areas
We work on a range of policy issues that address the needs of people with autism.
Science and Research
Healthcare and Insurance
Housing and Related Supports
Education
Employment
Other Services
VISIT:
https://www.autismspeaks.org/advocacy
QUICK TIPS:
https://www.youtube.com/playlist?list=PLt1...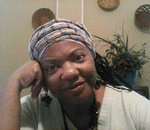 Posted By: agnes levine
Thursday, January 19th 2023 at 3:48PM
You can also
click here to view all posts by this author...