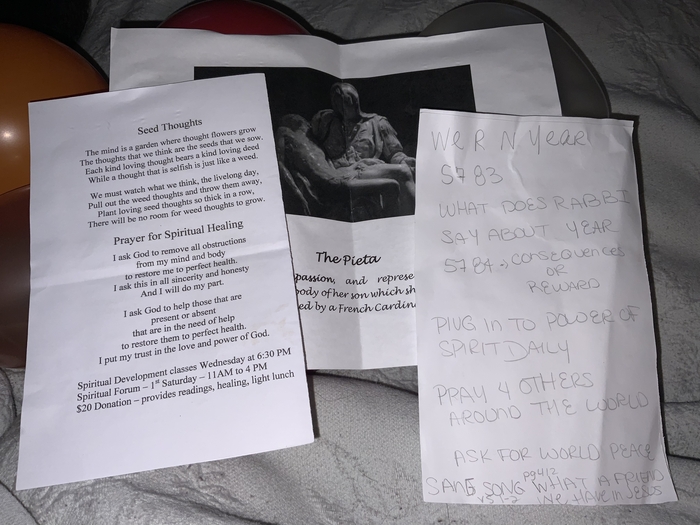 Stop think about iT
Sometimes you donít understand until years lateR
You have a helpmate who has good intentionS
Some say yesterday September 11th is the day Jesus was borN
I wondeR
I did celebrate as sucH
I had a minister Reverend Hale from Union Grove Baptist Church
who after every service would distribute Hershey kisses to
childreN
As a 5 or 6 year old that gesture was right on timE
While the adults are chatting the children are not focused on leaving
the house of the creator but instead happy to connect with the reverenD
Going to church during college yes you should.
I attended a Catholic Church for the first time in Durham, North Carolina
with my friend Mia and it was such a new experiencE
I joined a gospel choir directed by a staff member Dietrick Morrison and we traveled
to perform at a church in a small city in NC. That road trip allowed me to
see tobacco leaves and field for the first timE
It gets betteR
Posted By: Elynor Moss
Monday, September 12th 2022 at 9:08AM
You can also
click here to view all posts by this author...