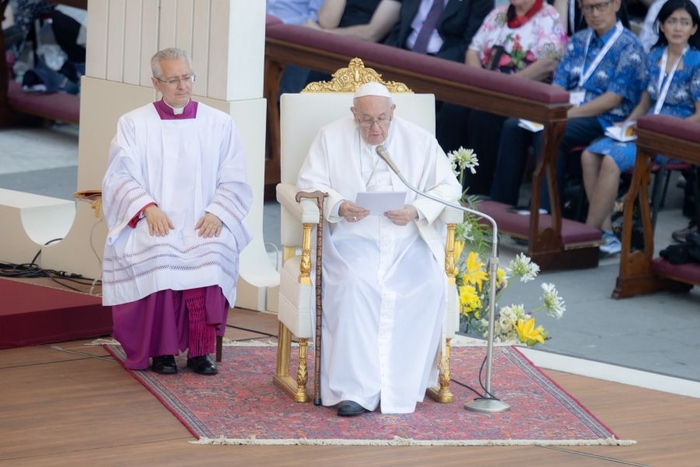 For Immediate Release From Vatican News!
Pope Francis sends forth missionary families
At the conclusion of the X World Day of Families, Pope Francis invites families to "announce the beauty of being family with joy!"
By Christopher Wells
Pope Francis has a mission for Catholic families: "Proclaim the beaty of being family with joy! Proclaim the grace of Christian marriage to children and young people."
The Holy Father addressed his "missionary mandate" especially to participants in the tenth World Meeting of Families, which concluded Saturday night with a joyful Eucharistic liturgy celebrated by Cardinal Kevin Farrell in St Peter's Square.
Following the ceremony, Pope Francis' Missionary Mandate to families was distributed to those present. Copies of the Mandate were also given out on Sunday to pilgrims and visitors who had come to St Peter's Square for the weekly Angelus.
"Give hope to those who have none"
In his Mandate, the Pope invited young families to "be guided by those who know the way," and more established families to "be companions on the journey for others." And for families who have lost the way, he encouraged them not to be overcome by sadness, but to "trust in the Love that God has placed in you, [and] beseech the Spirit each day to revive it."
His call included the exhortation to "give hope to those who have none," to "be the ones to 'sew' the fabric of society and of a synodal Church, creating relationships, multiplying love and live," to "be a sign of the living Christ," without fear of what the Lord is asking of them or of responding generously to His call.
Open yourselves to Christ, listen to Him in the silence of prayer. Accompany those who are most fragile, take responsibility for those who are alone, for refugees, for the abandoned.
"Be families with big hearts"
Finally, Pope Francis said, "Be the seed of a more fraternal world! Be families with big hearts! Be the welcoming face of the Church! And please pray, always pray!"
The Pope's mandate to families, sending them forth as missionary mandates, concluded this edition of the World Meeting of Families, which took place not only in Rome, but also in diocesan and parish settings around the world.
Following Saturday's concluding Mass, the Prefect of the Dicastery for Laity, Family and Life, Cardinal Kevin Farrell, announced that the next gathering of families would be the "Jubilee of Families," which will take place in Rome in the context of the Jubilee Year 2025. The XI World Meeting of Families will take place in 2028.
********
Pope at WMOF Mass: 'God bless and keep all the families of the world'
The 10th World Meeting of Families concludes in Rome with the celebration of the Holy Mass presided by Cardinal Kevin Farrell in the presence of Pope Francis. During the homily, the Pope notes that "the family is the first place where we learn to love."
By Linda Bordoni
In a world poisoned by the toxins of selfishness, individualism, by a culture of indifference and waste, Pope Francis praised the beauty of the family and said "today more than ever" we feel compelled to defend it.
The Pope was speaking during the homily at a Mass of thanksgiving on Saturday at the end of the 10th World Meeting of Families that has been unfolding in the Vatican on the theme "Family Love: a Vocation and a Path to Holiness".
The five-day event, organized by the Dicastery for Laity, Family and Life, concludes on Sunday when Pope Francis is scheduled to address families during the Angelus.
He described the moments of reflection and sharing, with their rich variety of experiences, plans and dreams, concerns and uncertainties, which have taken place during the World Meeting of Families, describing it as "a kind of vast constellation." He told all those present: "Fathers, mothers and children, grandparents, uncles and aunts, adults and children, young and old," each bringing a different experience of family, but with one hope and prayer.
"May God bless and keep your families and all the families of the world."
Pope Francis then reflected on the liturgical readings of the day that all shine light on different aspects of marital and family love.
Family is the place where we learn to love
In Saint Paul's Letter to the Galatians, he said the Apostle tells us that the freedom given to us by God is completely directed to love, so that "through love you may become slaves of one another" (Gal. 5:13).
Turning to married couples, he praised their courageous decision to build a family and "to use your freedom not for yourselves, but to love the persons that God has put at your side."
Instead of living like little islands, he said, you became "servants of one another".
That is how freedom is exercised in the family, Pope Francis explained, there are no "planets" or "satellites", each travelling on its own orbit. The family is the place of encounter, of sharing, of going forth from ourselves in order to welcome others and stand beside them.
"The family is the first place where we learn to love."
Even as we reaffirm this with profound conviction, he said, we know full well "that it is not always the case, for any number of reasons and a variety of situations."
"And so, in praising the beauty of the family, we also feel compelled, today more than ever, to defend the family. Let us not allow the family to be poisoned by the toxins of selfishness, individualism, today's culture of indifference and waste, and as a result lose its very DNA, which is the spirit of acceptance and service."
Relationship between generations
The Second Book of Kings tells of the relationship between the prophets Elijah and Elisha. It reminds us, the Pope said, of the relationship between generations, the "passing on of witness" from parents to children.
He said in a world in which everything seems chaotic and precarious, some parents fear "that children will not be able to find their way amid the complexity and confusion of our societies." This fear, he added, makes some parents anxious and others overprotective.
"At times, it even ends up thwarting the desire to bring new lives into the world."
But reflecting on the relationship between Elijah and Elisha in which God shows us that he has confidence in the new generation, Pope Francis said: "How important it is for parents to reflect on God's way of acting!"
"God loves young people, but that does not mean that He preserves them from all risk, from every challenge and from all suffering."
********
WMOF: Reflecting on pain, loss, forgiveness and holiness
The Abdallahs, Daniel and Leila, are parents of seven whose lives were overturned two years ago by the deaths of three of their children at the hands of a drunken driver. The couple told their story at the 10th World Meeting of Families, reflecting on how their faith has led them toward forgiveness.
By Benedict Mayaki, SJ
Daniel and Leila Abdallah share their personal story with fellow Catholics from around the world gathered in Rome for the 10th World Meeting of Families (22 – 26 June) in order to encourage them to "hold on to Christ, embrace suffering and offer it up to the cross," even when life is difficult.
The Maronite Christian couple - parents of seven children - who gave a presentation on the fourth day of the 5-day event "on paths of holiness", narrated the tragedy they went through on 1 February 2020 when a drunk and drug-affected driver killed three of their children: daughters Sienna and Angelina, son Anthony, and their niece Veronique Sakr.
It is a story of pain, of disbelief, of a family shattered and a community in mourning, but it is also a story of love, forgiveness and healing, as the couple continues on the path to holiness.
Choosing to forgive
During the speech, Leila tells of her choice to forgive the driver who caused her and her family so much pain. When asked by the media about her feelings, she said, "I don't hate him; I think in my heart I forgive him, but I want the court to be fair." She notes that she did not know the impact of these words yet she believes that "the Holy Spirit moved my lips to speak words of forgiveness."
Daniel, for his part, said he realized that whatever reaction he would have could determine where he and his family "would be" for the rest of their lives.
"I chose to forgive myself for telling my kids to go for a walk," he said. "I chose to forgive the offender in obedience to my Father in heaven. If my children were here today, they would say, 'Dad, forgive him.'"
"Forgiveness is more for the forgiver than the forgiven. When you forgive the other person, you start to heal."
From pain to forgiveness
The couple from Australia spoke to Vatican News in an interview on the sidelines of the WMOF, sharing their testimony of love in spite of the loss of three of their children.
Daniel insists that the depth of forgiveness they have as a couple has also taught them so much about each other and about the way they look at each other. He adds that in spite of the occasional arguments, they have learned how to come back to a place of forgiveness because "there are sometimes things that are not worth holding on to."
His wife, Leila, shares his viewpoint, noting that some couples get divorced because they do not know how to forgive each other.
"It is important to let go of your anger. Forgive unconditionally. Love unconditionally in order for you to have empathy and compassion in your marriage."
********
WMOF: The family is a vital instrument of evangelization
A married couple from Cameroon, present at the 10th World Meeting of Families in Rome, represent both "family" and Diocesan "Coordinators of the Family Life Apostolate". They bring their first-hand experience of synodality to the floor.
By Benedict Mayaki, SJ & Linda Bordoni
Nereus and Marcelline Nganfor are a married couple with children from the northwestern city of Bamenda in Cameroon.
Their Catholic faith is central to their family and community life, and their responsibility as Coordinators of the Family Life Apostolate in the Archdiocese of Bamenda has brought them to Rome to participate in the Xth World Meeting of Families, together with their Archbishop, Andrew Fuanya Nkea.
Speaking to Vatican Radio, Nereus and Marcelline expressed their joy for having had the privilege of being present in Rome because, Nereus said, "the talks are really enriching and relevant and we think the meeting is going to help us to reinforce the activities we have been doing in our archdiocese."
Every day of the Meeting, they said, they have sent a summary back home that is received in structures that have been set up in the Archdiocese for each level of its pastoral plan for families, making sure the information reaches everyone.
Living synodality
"It's really been a wonderful experience and we think it's going to go a long way to reinforce what we are doing in our diocese," Nereus and Marcelline agreed, highlighting the lively experience of the Synodal process in Cameroon in which they are deeply engaged.
Marcelline explained that since Pope Francis called for a two-year synodal process leading up to the 2023 Synod of Bishops on Synodality, in the Diocese of Bamenda they have experienced a lot of activity from meetings to information focusing on how to really "live a life of synodality."
Amoris Laetitia
Nereus expressed his opinion that this World Meeting of Families is extremely contextual in this sense "because looking at Pope Francis exhortation Amoris Laetitia, there is this aspect of vocation and mission of the family."
If that aspect is well implemented at the family level, he said, "it's going to go a long way to increase family participation in the process of synodality."
The Church belongs to all, including laity
One thing the synodal reflection has brought about, the Nganfors said, is that the Church is not just "an issue of the bishop or the priest."
"I believe that this process of synodality is going to cause many people to participate in the life of the Church and to understand that the Church belongs to everybody, including the laity."
Marcelline pointed out that their own family is already "living synodality" because all of its members know that "coming together as a family is very important in our spiritual lives and for our Small Christian Community meetings, and that every other activity as a family is very important."
"We believe that if families practice this, synodality would become a practical issue."
Nereus warned against underestimating the importance of priests and religious in family life, of the need to seek their assistance where necessary and to find time to commune with them in all aspects of life.
The concept of 'family' is being attacked from all angles
When asked what are the major challenges he faces in his ministry, Nereus said, regarding marriage, Chapter 2 of Amoris Laetitia highlights a lot of challenges facing families today: "And those are the challenges we face. That's why that document is very valid and very relevant to us."
"We know that 'marriage and family' are being attacked from all angles, right down to their very definition."
Also, reflecting on the sociopolitical crises the Archdiocese of Bamenda is subjected to because of the strife in Cameroon's anglophone region, Nereus said "when you hear we are going through a crisis, it is the family going through that crisis," which means there is a lot of work to be done in that area "to assist families, guide them, counsel them, and maybe look for ways to meet some of their needs" including material needs.
Listen to full interview HERE!:
https://www.vaticannews.va/en/church/news/...
Learn more about WMOF22. VISIT:
https://www.vaticannews.va/en/search.html?...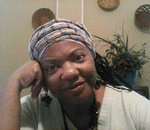 Posted By: agnes levine
Sunday, June 26th 2022 at 12:42PM
You can also
click here to view all posts by this author...