June 19th is a day of observance and reflection for most Americans known as Juneteenth, marking the end of slavery in 1865 on this date and the end of the Civil War two months earlier.
It is a day that was recently recognized as a federal holiday on June 17th, 2021 when President Joe Biden signed the Juneteenth National Independence Day Act into law, 156 years later when slavery was officially ended.
For most African Americans, observing this day is a way to celebrate their ancestors whose shoulders we stand on for their great bravery, sacrifices, resilience, and faith.
One such person in history whose shoulders we stand on is that of Sam Lacy who changed how Americans perceived professional Black athletes as human beings, and who championed the rights and integrity of some of our greatest sports heroes at a time when freedom of speech was stifled at great peril to those who would demand it.
In today's society when we look at the Black pro athletes who are instant millionaires once they enter the pro game, it is hard to conceive that 75 years ago, segregation in professional sports was the standard until Jackie Robinson would play as the first Negro in Major League Baseball.
It would be Sam Lacy who would chronicle Robinson's journey and give voice to the narrative about the very real struggles, turmoil, and dangers that Robinson faced and the many other Black players who would follow.
Lacy himself would become the voice that helped to bring down the barriers of racial inequality on the field and in journalism. His contributions as a writer would win him many accolades and awards over a career that spanned some 70 years and that would lead to his induction into the Baseball Hall of Fame and countless many other awards.
Sam Lacy died at the age of 99 in 2003 and so it is appropriate that we celebrate his life and legacy on this Juneteenth observance as the sports writer who honored our greatest athletes in an unprecedented time in our country's history.
I spoke with Lacy's son, Tim Lacy, recently about his father's life and legacy.
For the interview and more on this article, log on at:
https://hubpages.com/hub/Sam-Lacy?hubview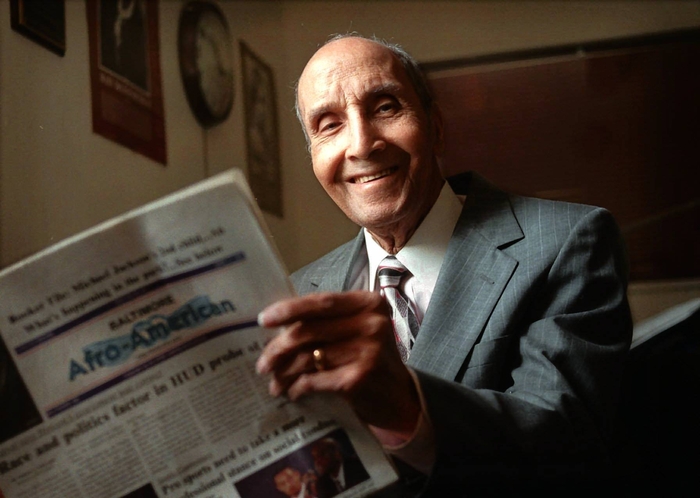 Posted By: Robert Walker
Tuesday, June 21st 2022 at 3:04PM
You can also
click here to view all posts by this author...