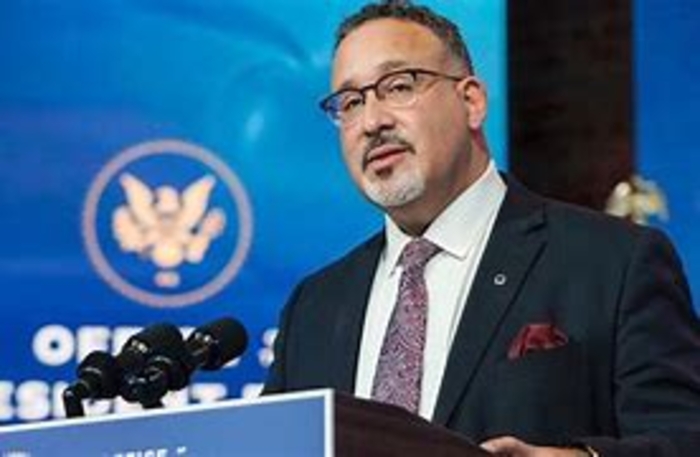 For Immediate Release From USDE Secretary Miguel Cardona!
Having trouble viewing this email? View it as a Web page.
US Department of Education
FOR IMMEDIATE RELEASE
Contact: Press Office
(202) 401-1576 or press@ed.gov
Declaración del Secretario Cardona sobre los trágicos eventos de hoy en la escuela primaria Robb en Uvalde, Texas
El Secretario de Educación de los Estados Unidos, Miguel Cardona, emitió hoy la siguiente declaración en respuesta a los trágicos eventos en la escuela primaria Robb en Uvalde, Texas:
"Me duele el corazón por todas las familias de Uvalde, Texas, que están viviendo el mayor temor y la peor pesadilla de todos los padres: un tiroteo en la escuela de sus hijos. Como padre, estoy lleno de dolor por las familias y los estudiantes; preocupado de que a medida que nuestras escuelas superan los cierres por la pandemia, el miedo a los tiroteos se ha vuelto demasiado real una vez más; y enojado por la falta de voluntad de muchos para aprobar leyes que puedan proteger a nuestros niños. Rezo que nuestra nación no se haya vuelto insensible a los horrores que se desarrollaron hoy en la escuela primaria Robb, cuando las vidas de 18 niños preciosos y una educadora dedicada fueron tomadas muy pronto. ¿Cuántas vidas más deben perderse antes de que nos demos cuenta de que nosotros, el pueblo estadounidense y los que elegimos, tenemos el poder y la oportunidad de garantizar que esto nunca vuelva a suceder?
"Mi equipo en el Departamento de Educación está ofreciendo todos los recursos federales disponibles, incluso a través de nuestro programa Proyecto SERV (Respuesta de Emergencia Escolar a la Violencia) y ofreciendo apoyo en la comunidad, para ayudar a las familias, los educadores, y el personal escolar a recuperarse de este trauma y la pérdida de sus seres queridos.
"Comencé mi carrera en una escuela primaria de Connecticut. Nunca olvidaré el efecto del miedo y la angustia que se propagó entre los estudiantes y maestros después del horrible tiroteo en Sandy Hook. Debemos unirnos como país contra este ciclo de violencia sin sentido, actuar de inmediato para proteger a nuestros niños y asegurarnos de que todos los niños y todos los educadores se sientan seguros en nuestras escuelas".
###
U.S. Secretary of Education Miguel Cardona today issued the following statement in response to the tragic events at Robb Elementary School in Uvalde, Texas:
"My heart is aching for all the families in Uvalde, Texas who are living through every parent's greatest fear and worst nightmare: a shooting in their children's school. As a parent, I am filled with grief for the families and students; concern that as our schools move past pandemic closures, the fear of shootings has become all too real once again; and anger at the lack of will by many to pass legislation that can protect our children. I pray our nation has not grown numb to the horrors that unfolded today at Robb Elementary School, when the lives of 18 precious children and a devoted educator were cut short. How many more lives must be lost before we realize that we, the people, and those we elect, have the power and the opportunity to ensure this never happens again?"
"My team at the Department of Education is offering every available federal resource—including through our Project SERV (School Emergency Response to Violence) program and on-the-ground support—to help the families, educators, staff, and greater Robb Elementary School community recover from this trauma and loss."
"I spent the formative part of my career in a Connecticut elementary school. I will never forget the ripple effect of fear and heartbreak that spread among students and teachers in the aftermath of the horrific Sandy Hook shooting. We must unite as a country against this senseless cycle of violence, act immediately to protect our children, and make sure that every child and every educator feels safe in our schools."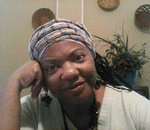 Posted By: agnes levine
Wednesday, May 25th 2022 at 11:33AM
You can also
click here to view all posts by this author...