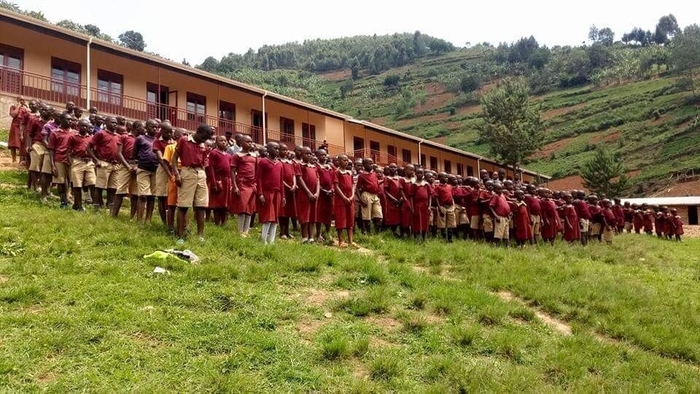 Partners for Kigezi Orphans Home Inc., is a 501(c)(3) non-profit based in Washington DC. The Kigezi Home for Orphans, located in rural southwestern Uganda, was founded in 2010 by Muganbizi Julius Katemba, a visionary, a local resident and an orphan himself. Julius and his colleague, Egidius Katushabe, serve as Directors of the Home.
Currently the Kigezi Campus consists of a newly built brick and mortar school of 10 classrooms with separate restrooms and bathing facilities. The Kigezi Orphans Home now serves 225 children at the Home and another 25 students on scholarships in secondary schools.
Richard Rome and co-chair Donna O'Connell Choquette are doing an amazing work in Uganda and the Kigezi Orphans Home. They are helping along with Founder of the Home, Muganbizi Julius Katemba and colleague Egidius Katushabe to provide a quality of life for many hundreds of orphaned children through shelter, education, food, and other services.
The goal is to make a global connection with those who will donate and believe that to save one child's life anywhere in the world is the start of securing humanity's future for better days to come.
I caught up with Richard "Rick" Rome recently to discuss the Kigezi Home and his involvement and their goals recently.
To see more of the article, please go to:
https://hubpages.com/hub/Kegezi-Orphans-Ho...
And for more about the Partners For Kigezi Orphans Home, log on at:
https://partnersforkigeziorphans.org/missi...
Posted By: Robert Walker
Saturday, April 16th 2022 at 1:42PM
You can also
click here to view all posts by this author...