CHEYENNE FLOYD BIO
Cheyenne Floyd is a proud mother, social entrepreneur, philanthropist and television personality. She is best known for her roles in MTV's The Challenge, Are You The One and currently Teen Mom OG, which kicks-off its 10th season on September 7th, 2021. Leveraging her growing social influence (Instagram 1.6M and Twitter 102K+), Cheyenne's mission is to bring change in society through her creative strategies and innovative ideas realized in her businesses and philanthropic commitments, including Nails by Ryder K, Rage Regardless Ry, and The Think Loud Crew. A fourth generation female entrepreneur, Cheyenne continues to pave the way for others in underrepresented industries.    
In May 2021, Cheyenne, her mom, Margaret (Instagram 10.2K), and her 4 year-old daughter Ryder K (Instagram 320K) launched Nails by Ryder K  (Instagram 13.5k).  Together, they have created a quality and color rich nail polish company. In the first week of sales, they sold over 1,000 units of nail polish. The unis*x line can be used by all, regardless of age or gender. Under Cheyenne's guidance, she has made the business venture come true while empowering Ryder to choose her own logo and name new polish colors.  
Cheyenne also founded and leads Rage Regardless Ry (Instagram 25.1k), a non-profit organization dedicated and inspired by her daughter's diagnosis of VLCAD (Very Long-Chain Acyl-CoA Dehydrogenase-Deficiency). VLCAD deficiency is a rare metabolic condition in which the body is unable to properly break down certain fats into energy, particularly during periods without food (fasting). With the lack of resources and community available in the US, it was Cheyenne's mission to create an outlet for other children and parents dealing with VLCAD. In addition, she has created a merchandise line for the organization to bring visual awareness to raise much-needed funds.   
With the entrepreneurial spirit running deeply in her DNA, Cheyenne along with her sister, R KyleLynn Floyd (Instagram 35.9k), and friend Shanan Cablayan (Instagram 1.8k) launched The Think Loud Crew (Instagram 8.2k, YouTube 2.58K Subscribers) weekly podcast. On the show, the three mothers tackle the realities of being independent business women and mothers providing a safe space to discuss parenting, lifestyle, personal growth and even those WTF life moments.   
Cheyenne also partners with TurboFitApp, an exciting new fitness app co-created by her bonus Dad that allows her to marry her love of fitness with technology. Plus - Cheyenne produces a popular YouTube channel called Our CRAZ Family  (195K Subscribers) that captures her unique family dynamic giving audiences a first-hand look into how Cheyenne successfully co-parents with her blended family. (CRAZ - Cheyenne, Ryder, Ace and Zachary)  
As a Black female entrepreneur and LA native, Cheyenne connects brands with important cultural conversations that not only matter to her, but also have a larger community impact. She remains humble and attributes her success to risk-taking and aligning herself with strategic partners while serving as a role model to her children and other young mothers.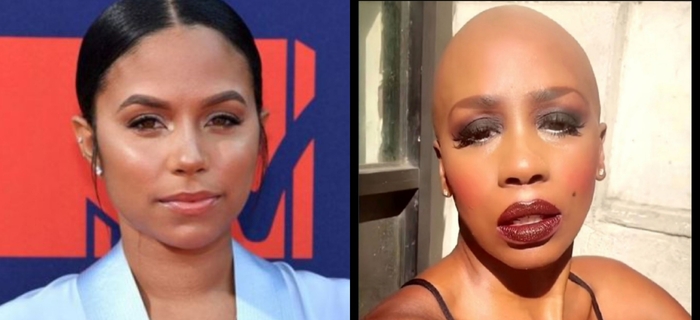 Posted By: Tanisha Grant
Monday, March 21st 2022 at 4:56PM
You can also
click here to view all posts by this author...