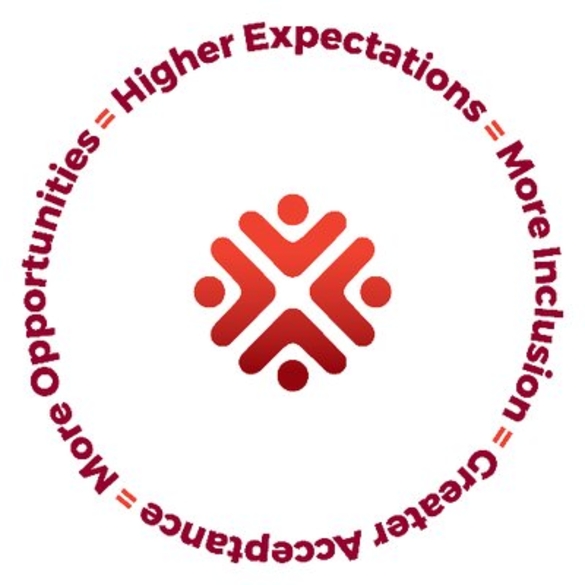 For Immediate Release From Maryland Developmental Disability Council!
The Biden administration announced on Thursday it was taking several steps to make masks and coronavirus tests more accessible to people with disabilities.
To view their plan, visit the link below:
"FACT SHEET: Administration Announces New Actions to Address the Needs of People with Disabilities and Older Adults in Response to and Recovery from COVID-⁠19.
The Administration recognizes that the COVID-19 pandemic has had tremendous impacts on disabled individuals and has resulted in new members of the disability community.
Over the past year, the Administration has collaborated and consulted with the disability community andtaken several key actions to address the unique needs of individuals with disabilities. Among other actions, the U.S. government released key civil rights guidance to protect disabled individuals during the COVID-19 pandemic or any public health emergency; prioritized Long COVID services, supports, and research in the context of disability; established a call line dedicated to ensuring individuals with disabilities can equitably utilize the Administration's at-home test distribution program; ensured disabled individuals and other high-risk individuals have access to at-home testing; and invested American Rescue Plan (ARP) resources to build COVID-19 vaccine confidence and access among people with disabilities.
Moving forward, the Administration will take several key steps to further our work to ensure that disabled individuals, regardless of where they live or the level of community transmission of the virus, have equitable access to COVID-19 testing, masks, and other critical mitigation strategies. The Administration remains committed to implementing these policies and developing additional policies in close collaboration with the disability community – keeping equity and accessibility at the center of our COVID-19 response and beyond. The Administration will:
Equip schools with guidance and support to keep vulnerable students safe and learning in-person. The Department of Education (ED) will work with school administrators and educators on strategies they can use to continue providing safe, in-person instruction for all students in their classes. ED will engage the Centers for Disease Control and Prevention (CDC) to ensure that its guidance is fully aligned with the latest public health guidance and that schools have clear recommendations and strategies to help protect the safety of and access to rigorous learning that all children deserve. ED will also provide resources for parents who would like additional support in understanding how to navigate their child's in-person learning experience through local regional parent training and information centers. Parents may find their local center here and reach out for direct assistance and referrals to other organizations, as well as to gain skills to effectively participate in the education and development of their children. States and school districts should use the unprecedented resources provided through the ARP to implement these recommendations and ensure access to a high-quality education for all students, including students with disabilities. Children learn best in-person, and are better able to engage with rigorous instruction and access services and supports tailored to their needs when they are learning alongside their peers. The President has been clear since Day One that we need students back to school for full-time, in-person learning, and thanks to the unprecedented resources provided through the ARP, schools have what they need to safely remain open, keep students and staff safe, and address the impact of the pandemic on student learning and mental health. Some students may need additional protections to ensure they can remain safe in the classroom – including students who are immunocompromised, with complex medical conditions, or with other disabilities that may put them at higher risk of severe outcomes from COVID-19. For nearly two years, educators across the country have provided services and supports to children with disabilities in ways never anticipated prior to the COVID-19 pandemic, and the Administration is committed to ensuring that children with disabilities continue to receive the services and supports they need so they can reach their highest potential.
Expand the Department of Health and Human Services (HHS) Administration for Community Living's Disability Information and Access Line to support people with disabilities who face difficulty using or cannot use a self-test. The Disability Information and Access Line (DIAL), available at 1-888-677-1199, is launching a new initiative to support disabled individuals who need assistance using at-home tests distributed by the Administration or support in finding alternatives to at-home testing. For individuals who can use an at-home test, DIAL operators are available to assist with ordering free tests; understanding instructions for test administration and test results; or providing alternative instructions for those unable to access, read, or understand the manufacturer's version. For those who cannot use an at-home test, DIAL operators can assist individuals with ordering tests to collect a specimen that can be mailed back for results. For individuals who cannot use either an at-home test or an alternative "swab and send" test, DIAL operators can assist callers with locating their state or local health department and/or aging and disability resources for additional assistance with other testing options that may be available in their community, including identifying potential in-home testing options or assistance with transportation or companion support to visit a community-based testing site.
Launch new COVID-19 testing guidance in American Sign Language and review all existing COVID-19 guidance to confirm accessibility for all disabled individuals. CDC recently released "How to Interpret Positive Self-Test Results" guidance in American Sign Language (ASL), a first step.
Read and learn more HERE!:
https://www.whitehouse.gov/briefing-room/s...
********
Zucker & Peńa-Melnyk: Now Is the Time to Support Our Children and Families With Disabilities
This 90-day convening of the legislature is our collective opportunity is to provide relief, support and hope for Marylanders.
That support and relief must include children with developmental disabilities and their families.
We are fortunate in Maryland to have many programs designed to benefit and provide assistance for families and children with developmental disabilities, including but not limited to those on the autism spectrum.
These waiver programs that offer life-changing assistance and support include the Community Pathways Waiver; Community Supports Waiver; Family Supports Waiver; Brain Injury Waiver; Home and Community Based Options Waiver; Medical Day Care Waiver; Model Waiver; and Autism Waiver. The waivers provide, but are not limited to, assistive technology services, family caregiver training, transportation, case management assistance, and advocacy supports.
However, with the growing need for help, and the lack of opening slots for these services, the wait for these programs has grown.
On average, for some of these essential programs, like the one supporting children on the autism spectrum, more than 6,000 children are waiting for services. On average, a child must wait eight years before services are available, due to the lack of funding. That means, for children who are signed up for the Autism Waiver at age 11, they will be aging out of the program by the time they receive services.
Anywhere, but especially in Maryland, this is unacceptable.
That is why we, along with Senate Budget and Tax Chair Guy Guzzone (D-Howard) and House Appropriations Chair Maggie McIntosh (D-Baltimore City), as well as other leaders in the Senate and House, have proposed legislation to end the wait.
Senate Bill 636/House Bill 1403 — the End the Wait Act — aims to reduce the wait for these vital waiver services by at least 50%, hiring more providers and expanding these programs.
If passed, this will be the most consequential legislation supporting these programs since their inception.
Our most precious and vulnerable populations have waited long enough. It is time to end the wait.
Read and learn more HERE!:
https://www.marylandmatters.org/2022/03/03...
********
ADVOCACY
Enhancing Self-Advocacy and Public Policy Work
People On the Go of Maryland (POG)
People on the Go of Maryland (POG) is a statewide self-advocacy group led by people with developmental disabilities. With support from the Council and the Maryland Center for Developmental Disabilities, POG works to improve issues that affect people with developmental disabilities. POG educates and advocates for change with state agencies, the state legislature, and the community. POG also provides training, assistance, and support to a network of local self-advocacy groups. This helps them be informed about issues, build skills, speak for themselves, and be strong advocates.
Project Summary
Expectations Matter: "My Life, My Plan, My Choice"
Shared Support Maryland, Inc.
This is a two-year project. It will inform, train, and support people with developmental disabilities to understand and be involved in their person-centered planning (PCP). It will also inform and train family members of people with developmental disabilities. Person-centered planning helps people get services and supports they want and need. The project will:
Develop PCP trainings,
Develop and prepare a group of people to provide trainings now and in the future,
Write a PCP guide, and
Write a trainer's guide.
PROJECT SUMMARY:
GOAL
Increase the number of people with developmental disabilities and family members who are
actively involved in planning what they want and need to have a good life.
SUMMARY
Each person who receives services from the Developmental Disabilities Administration
(DDA) has a Person-Centered Plan (PCP). The PCP is a written plan of all the services and supports the person wants and needs. DDA has developed a new PCP process. Service providers and Coordinators of Community Services were trained to use it. People with developmental disabilities and their families have not been trained. This project will focus on them.
People with developmental disabilities and their family members must be involved in their own planning. They should guide the planning as much as possible. Each person's plan should include what is important to them. This can only happen if they understand the PCP process and planning tools.
This is a two-year project. It will inform, train, and support people all over Maryland to
understand and be involved in their PCP.
ACTIVITIES
• Form an Advisory Group. The group will help:
o find training participants,
o provide advice about what should be covered in the training, and
o follow the project to see if it is making progress.
Read and learn more HERE!:
https://www.md-council.org/wp-content/uplo...
VISIT:
https://www.md-council.org/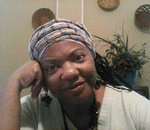 Posted By: agnes levine
Friday, March 4th 2022 at 11:10AM
You can also
click here to view all posts by this author...