LOS ANGELES, CA (February 6, 2022)-- On Sunday, February 6, 2022, Hollywood Unlocked's Jason Lee and self-made billionaire, YE, invited 50 Black journalists to come together to discuss the disparities in black media, the importance of reclaiming the narrative and taking ownership in one's brand - being 100% black owned and more at YE's 'The Future Brunch.'
The Future Brunch was opened by a few words by YE and his mission on creating a movement rather than a moment during Black Future Month. "This is the future," said Ye. "There is no looking backward - only forwards." The event was followed by a heartfelt video explaining how YE wants to start taking control of his narrative and concluded with a town hall discussion hosted by celebrity media personality, Jason Lee and Michelle Mitchell, Strategic Communities Program Manager, Media Partnerships at Meta. Topics included: black future and elevating the culture, desegregation in media, the importance of equity and having a seat at the table, redefining black stories and humanizing how we're portrayed in media, as well as the metaverse, among others.
Nearing the end of the roundtable discussion, Ye stopped the brunch to give Jason his flowers on his continuing efforts in creating a path for Black journalists, building a platform for artists to drive their narratives and spearheading this powerful and much-needed all Black media brunch.
Jason responded:
"I appreciate you giving me my flowers, but the purpose of this brunch is to give you all your flowers," says Jason Lee, owner of Hollywood Unlocked.
Photo Credit: Hesham Abdo
Black journalists from notable publications such as: Essence, Ebony, Billboard, New York Times, Vibe Magazine, Instyle, Forbes, etc. joined forces with black executives at Amazon Studios, FOX SOUL, BET and Spotify to see how Black media can build a brighter future for the next generation and unionize together to help amplify more Black voices.
"Me and Virgil believed in black design," said Ye. "Now we need to invest in black media. God uses me as a vessel - we declare Black Future Month. The future - not the past."
Hollywood Unlocked's Jason Lee is a multi-media mogul and cultural disruptor who has unlocked the secret to success in Hollywood. In the competitive world of entertainment, Jason is continuing to break down barriers in mainstream media and give Black media a voice by breaking major news stories with A-list celebrities such as: Kanye West, Tiffany Haddish, Kevin Hart, Cardi B and now curating a movement with an all-Black media brunch.
Photo Credit: Hesham Abdo
Jason is continuing on his mission as he continues to build his media empire and opens up his new multimedia compound titled Hollywood Unlocked Studios, giving content creators like himself a space to truly express themselves authentically and artistically.
"Today's conversation with all of the most powerful black people in media and YE was a moment that will define an unstoppable movement," says Jason Lee.
To learn more about The Future Brunch, visit
www.hollywoodunlcoked.com.
###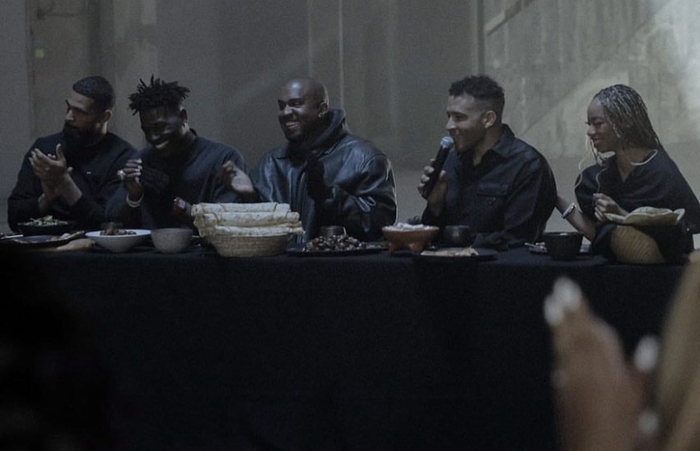 Posted By: Tanisha Grant
Monday, February 7th 2022 at 2:38PM
You can also
click here to view all posts by this author...