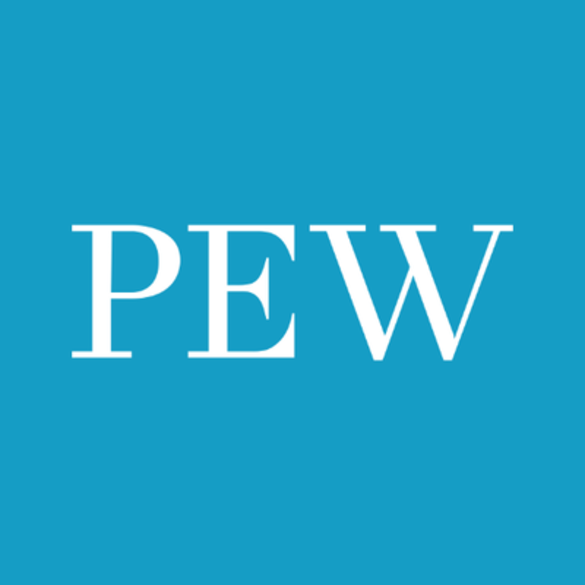 For Immediate From PEW Environment!
"These salt marshes saved my life': how nature is helping mental health
Green social prescribing, where people are referred to nature projects, on the rise across UK."
"It sounds dramatic, but this place saved my life," says Wendy Turner, looking out over the Steart salt marshes in Somerset. "I am really loving the colours of all the marsh grasses at the moment, and the flocks of dunlin and plover. The light is just so beautiful."
Turner was once a high-flying international project manager. "But the Covid pandemic resulted in me losing everything – my business and my home – and I had years of abuse in a marriage." In July 2020, she attempted suicide and woke up in A&E.
But then she discovered the Steart nature reserve: "If you can just be quiet, you can find your balance again. I feel like everything is possible here."
Turner is one of the fast-growing number of people using nature to improve their health and wellbeing and she is now helping to boost the rise of "green social prescribing," where health and community services refer people to nature projects. She has helped co-create a mental health and nature course with the Wildfowl & Wetlands Trust (WWT), which manages the Steart reserve, and The Mental Health Foundation.
The Worsley welcome garden, designed by Tom Stuart-Smith
Weeds, wellbeing and pizza ovens: Bridgewater, a new kind of RHS garden
Read more
There is already good evidence of nature's efficacy, such as a 2019 study showing that a two-hour "dose" of nature a week significantly improved health and wellbeing. The missing link has been connecting health services and nature activities.
"These activities have being going for years, it's just that they often have not had that connection into the health systems to enable them to receive the people who need the benefits the most, and to deliver precisely what they need," says Dave Solly, at the National Academy for Social Prescribing (NASP), which was launched in 2019 with funding from the Department of Health.
But things are changing. Seven NHS care groups from the Humber to Surrey received a combined £5m in government funding in December for projects harnessing nature to improve mental health, including tree planting and growing food. There are also now more than 1,000 social prescribing link workers working in GP surgeries and health clinics, helping doctors link patients to nature activities, as well as arts, heritage and exercise groups. A million people could be referred to social prescribing in the next few years.
Among the projects championed by NASP are Wild Being in Reading, an open-water swimming group in Portsmouth, Dorset Nature Buddies, the Green Happy cafe in Northampton, and a Moving in Nature project in Chingford, Ess*x.
Back in Steart marshes, NHS rehabilitation physiotherapist Ralph Hammond is setting off on the weekly 30-minute health walk he leads. He started the walk as a volunteer in 2017, having found there was no suitable walking group for recovering patients.
The flat landscape and good paths on the reserve, which hosts otters and samphire beds, are important, he says: "We are trying to break down barriers – the people I am after are not walking at all."
Read and learn more HERE!:
https://www.theguardian.com/society/2021/o...
********
This is part one of Stateline's 2022 State of the States series.
Automakers are planning to put nearly 1 million new electric vehicles on American roads in 2022. Lawmakers are trying to make sure their states are ready.
"We will see a lot more emphasis on electric vehicles in 2022 and 2023," said Dylan McDowell, deputy director of the National Caucus of Environmental Legislators, a collaborative forum for state lawmakers. "This is the start of a really big turning point."
Across the country, legislatures in blue and red states are considering bills to bolster charging infrastructure, expand consumer incentives, electrify state fleets or mandate charging stations in new buildings. States also will be tasked with deploying billions in new federal funds for charging stations approved in the new infrastructure law, and some legislators say they plan to take an active role in that strategy.
"Every state is involved," said Marc Geller, a board member and spokesperson for the Electric Vehicle Association, an advocacy group that promotes the adoption of such vehicles. "This is being taken seriously in a way it hasn't been before, because the trajectory is very clear."
In the United States, the transportation sector is the largest source of greenhouse gas emissions, making up nearly 30% of the national total. While many states have plans to switch to renewable electricity sources, reducing vehicle emissions—with millions of drivers making personal buying choices about their cars—is much more complicated. But as the private-sector market for electric vehicles matures, many lawmakers see an opportunity.
Electric vehicle sales in the United States doubled in 2021 compared with 2020, and car buyers in 2022 will have twice as many electric models from which to choose. As the market grows quickly, state lawmakers say they're focused on making sure infrastructure keeps up, and—in what is perhaps the greater challenge—ensuring that electric vehicle benefits aren't just enjoyed by their wealthiest residents.
State leaders of all political stripes say they want to ensure their states are ready for the electric vehicle transition. Democratic-led states have typically been more aggressive about that transition through government regulation and mandates, such as the stringent emissions standards set out in California's Advanced Clean Cars Program. Many Republican states have invested in other efforts such as charging infrastructure and conversion of state vehicle fleets.
Still, some Republicans argue that market forces, rather than public investments or mandates, should be left to work. Some GOP-led states have introduced or passed bills to block their local governments from requiring charging stations in certain locations.
'The Inflection Point'
Hawaii ranks No. 2 in the nation behind California for electric vehicle adoption, and lawmakers there are especially active in pushing a suite of proposals to strengthen that transition.
"We're just at the inflection point where we're about to take off in a huge way," said Hawaii state Sen. Chris Lee, the Democrat who chairs the Transportation Committee. "Our charging capacity has been greatly outstripped by the number of EVs out there. We need a lot more capacity, and quickly."
Hawaii legislators are looking to build more charging stations for rental cars, which make up a significant portion of the tourism-heavy state's electric vehicles. They're planning to use federal funds to create charging hubs. Other proposals would put in place a requirement for charging stations in public parking lots and a new consumer rebate for electric vehicle purchases, with a focus on lower-income communities.
Meanwhile, Republican lawmakers in both Indiana and Wisconsin are backing bills that would allow the owners of charging stations to sell electricity by the kilowatt-hour, rather than by the minute—an allowance previously reserved for regulated utilities. That would benefit drivers of slower-charging vehicles. Sponsors say the bills would allow businesses to play a greater role in providing charging infrastructure.
Democratic lawmakers in Vermont also are considering a broad swath of electric vehicle policies, packaged together in the Transportation Innovation Act. The proposal would increase funding for the state's consumer incentive programs, create a grant program to fund electric school and transit buses, accelerate timelines for electrifying the state fleet, fund grants for charging stations and require large employers to provide charging stations for their workers.
"Our goal is to show our priorities, and we have a lot of different pieces around EVs," said state Rep. Rebecca White, a Democrat who helped craft the measure. "It might feel like we're throwing the kitchen sink at it."
White said the bill's 60 cosponsors offered it as their "opening salvo" on a transportation package ahead of negotiations with Republican Gov. Phil Scott. Scott's office did not respond to an inquiry about his stance on the electric vehicle policies.
Incentives and Equity
Many Democratic governors also have put forward electric vehicle proposals as key elements of their 2022 agenda.
Washington Gov. Jay Inslee, a Democrat, has proposed $100 million in funding for a rebate program to help drivers afford electric vehicles. The program would provide a $7,500 rebate
Read and learn more HERE!:
https://www.pewtrusts.org/en/research-and-...
and start the conversation.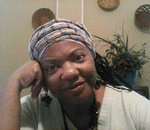 Posted By: agnes levine
Thursday, January 27th 2022 at 3:34PM
You can also
click here to view all posts by this author...