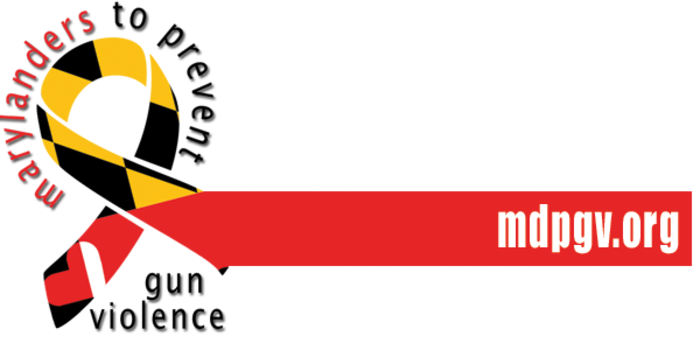 For Immediate Release From Marylanders To Prevent Gun Violence!
Sadly, recent events have highlighted the importance of our two legislative priorities for the 2022 Maryland General Assembly Session. Our Child Access Prevention bill brings accountability to adults who, intentionally or through negligent behavior, allow minors access to guns. Not only will this reduce intentional and unintentional youth-involved shootings as well as youth suicides, it will also help prevent guns being diverted into the underground market. Last Friday's shooting of NYPD officers illustrates the heartbreaking consequences of these diversions all too clearly. The gun used had been taken by a minor in Baltimore in 2017 and sold for money. Now, five years later it was used to kill and wound police officers.
And close to home, last Friday's shooting at Magruder High School in Montgomery County demonstrates the pressing need for passing Ghost Gun legislation. A 17-year-old student used a ghost gun — an untraceable weapon assembled from parts — to shoot a 15-year-old student while at school. Ghost guns are being made and used at alarming and ever-increasing rates. We worked extensively with Attorney General Brian Frosh and our partners at Brady, Giffords, CIF, and Everytown in designing this legislation which addresses both current stockpiles of ghost guns and parts as well as those made moving forward. Privately made firearms should not be a method of circumventing our gun safety laws.
Want to learn more about these crucial pieces of legislation? Check out our recent Legislative 101: 2022 which delves into the data that drove them and the details of what they work to accomplish. And as the work of the Maryland General Assembly progresses, stay tuned for our upcoming Action Alerts, where we ask for your help by contacting your legislators with specific asks. They need to know we care, we are watching, and that we are claiming our right to live free from the constant threat of gun violence!
Best,
Bonnie Schofield
Director of Programs
********
RESOURCES:
For the 2022 Maryland General Assembly Legislative Session, MPGV will be focusing on two key pieces of legislation.
Child Access Prevention
• Sponsors: Delegates Dana Stein, Sandy Bartlett, and Joseline Peña-Melnyk; and Senators Will Smith and Pam Beidle
• Includes wrapping in older teens, guidelines to store guns unloaded and locked, a graduated system of penalties, and a requirement for a health department sponsored education campaign.
Ghost Guns Regulation (SB387/HB425)
• Sponsors: Leadership bill spearheaded by Attorney General Brian Frosh's office and supported by Senator Susan Lee and Delegate Lesley Lopez
• Addresses existing stocks of unserialized guns and parts, lines system up with proposed federal requirements, provides a state-level backstop, allows gunsmithing within the confines of overall legal firearm framework.
In addition, MPGV is also supporting:
• Prohibition on Firearms at Polling Sites; HB 30 sponsored by Delegate Henson
• Medicaid Funding for Violence Interruption and Prevention programs sponsored by Senator Charles Sydnor
OPPOSE
Attempts to Repeal the Firearm Safety Act of 2013
Each year, a number of bills have been proposed that would repeal key provisions of the landmark Firearm Safety Act of 2013 (FSA). Maryland was one of the few states that was able to pass substantive legislation after the Sandy Hook School shooting. Every year, bills are introduced to eliminate training certification requirements, legalize assault weapons, and generally weaken Maryland's existing law. MPGV is dedicated to protecting the strong standards set forth by the 2013 legislation and opposes any bills that undermine current law.
Concealed Carry Expansion/Shall Carry
Each year, legislation is introduced in Maryland to make it a "shall carry" state and remove concealed carry permit requirements such as the "good and substantial reason" standard. Other bills aim to remove requirements for training, create exemptions to the permitting requirements, establish concealed carry reciprocity, or allow for expedited permits under certain circumstances. MPGV opposes all legislation that seeks to weaken Maryland's current concealed carry standards.
Guns in Schools
MPGV opposes all legislation authorizing funding for arming school personnel, or granting permission to county school boards to authorize school personnel to carry a firearm on school property under any circumstances.
Guns and Cannabis (SB190/HB415)
Under federal law cannabis is designated as a controlled substance and a user is prohibited from owning a firearm. In addition, the data seems to indicate that marijuana use, even medical varieties may cause impairment to the user. This is an area that likely deserves significant scientific research, but MPGV feels strongly that the default should not be to allow cannabis users to possess dangerous weapons. We will oppose this legislation.
Read and learn more HERE!:
https://mdpgv.org/#1611445158072-13850b53-...
MARYLAND SAFE STORAGE MAP
HANDGUN PURCHASER LICENSING
CRIMINAL BACKGROUND CHECKS
SUICIDE PREVENTION
DOMESTIC GUN VIOLENCE
GVP LAWS BY STATE
JOHNS HOPKINS RESOURCES
EVERY VICTORY WE'VE HAD IS BECAUSE OF REGULAR PEOPLE LIKE YOU GIVING WHATEVER YOU CAN AFFORD! AND, 100% OF EVERY DOLLAR GIVEN STAYS RIGHT HERE IN MARYLAND. WILL YOU HELP?
********
Learn about SOAR Initiative!
VISIT:
www.soarworks.samhsa.gov/states/maryland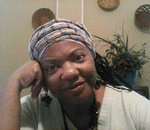 Posted By: agnes levine
Thursday, January 27th 2022 at 2:26PM
You can also
click here to view all posts by this author...