For Immediate Release From Kingdom-Levine-Oliver Publisher, Inc.!
IT'S HERE! IT'S HERE! IT'S HERE! IT'S HERE! IT'S HERE! IT'S HERE! IT'S HERE!
TABLE OF CONTENTS:
THE OBAMA FOUNDATION NEWS: Obama Foundation News: Happy 5th Anniversary!
PRESIDENT JOE BIDEN NEWS: First Year's Accomplishments
COLLEGE PROMISE NEWS: Biden-Harris Administration Takes Actions To Support Students'
Basic Needs And Mitigate The Spread Of Covid-19 At Colleges And Universities
EDUCATION TRUST NEWS: College And Career Readiness Through A Race-Conscious Lens & Redefining College And Career Readiness Through Critical Design
BAZELON LAW CENTER NEWS: Disabled Lives Are Worthy: The History Of Medical
Discrimination The Pandemic And The Policy Change We Deserve; Covid-19 And Disability
MARYLAND DEVELOPMENTAL DISABILITY NEWS: Register Now For Developmental Disability
The Legislature
NAMI-METRO BALTIMORE NEWS: NAMI Smarts Advocacy Training
NAMI-QUEENS/NASAU NEWS: WATCHING FOR SIGNS Of Psychosis In Teens
USDE NEWS: Office For Civil Rights Reaches Agreement To Resolve Restraint And Seclusion
Compliance Review Of Michigan's Huron Valley Schools
CATHOLIC EDUCATION NEWS FROM ROMAN CATHOLIC ARCHDIOCESE OF WASHINGTON,
DC ~ HIS ROYAL EMINENCE CARDINAL WILTON D. GREGORY,
Ask The Cardinal
"AGNES' BLOG" Happy New Year Mental Health Management
NATION-AT-A-GLANCE: WALT DISNEY MOVIE "ENCANTO!"
LOP'S RECOMMENDED LEISURE READING LIST (BELOW) Updated 04/02/2020  
VISIT:
https://tinyurl.com/jdzzs8nt
and start the conversation!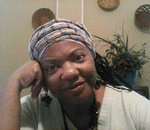 Posted By: agnes levine
Tuesday, January 25th 2022 at 10:12AM
You can also
click here to view all posts by this author...