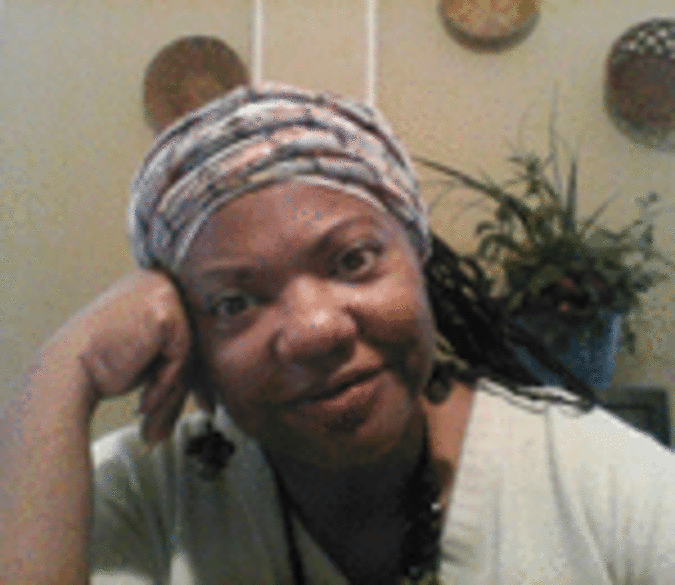 For Immediate Release From Kingdom-Levine-Oliver Publisher, Inc.!
As I ponder on the John Lewis Voting Rights Act, I believe I was in freshman year of high school when I learned the Voting Right has to be renewed and that it was NOT a permanent right. I was surprised that the voting rights for African-Americans was not a permanent right after the horrific discriminatory Jim Crow Laws. Then I forgot about it.
As an adult, not only am I surprised ALL Americans of color must renew this precious right, I am dismayed that the conscious of many Legislative Leaders are apathetic to passing voting legislation that will protect the right to vote and not chip away at it.
It is disturbing to me that the silent racisms behind the John Lewis Voting Act has finally spoken. It also hurts that African-Americans are considered separate from "Americans."
Our history in America has often been rooted in racist "Americans" who believe the country belongs to them and not all of us citizens.
The right to vote is a privilege and just like driving is a privilege, it is subject to be stripped from us at the will and pleasure of many Legislative Leaders. Mitch McConnell is no exception. I try to imagine looking in the mirror and having no problem with reminding a certain class of people that they are not "Americans" who have built this beautiful country along side Caucasians, Hispanics, Rich folks, Poor folks, Working Class, etc., etc.. I find that mirror dark and dusty.
As Americans responsible for the next generation of voters, we must keep the pressure on Mitch McConnell and his peers to end the Jim Crow practices gaining strength in many states and recognize that the right to vote by "African-Americans" is indeed jeapordized and must be protected. There are Americans who take for granted the right to vote year in and year out. However, there are "African-Americans" who do not have that protection to vote year in and year out. I used to wonder why Caucasian Americans do not have to fight to vote, but as human beings who desire a democracy in the United States, we still must answer the call to preserve this right to vote for our children and grandchildren. Voting keeps the wheels of democracy turning in the right direction for the future of the United States of America. We HAVE to pay attention to efforts to strip African-Americans of the right to vote. When we become passive, it becomes easier for racist attitudes to grow into speaking comfortably about oppressing others.
Our forefathers sacrificed so much to enable us to have the opportunity to vote. We owe it to them and to our next generation that their efforts were not seasonal and in vein. We must, must keep the pressure and momentum to pass the John Lewis Voting Right Act and not allow it to be watered down into a distant memory.
Women earned the right to vote and to help keep that right to vote for generation to generation. That Suffrage History was a maternal act to nurture our country. We cannot ignore the need for democracy in a time of that our country needs growth so that it will not become stagnate and revert to oppression of African-Americans. That will lead to oppressing other race groups as well. That will result in white supremacy. Wi climbed de ECKnowledge Tree nebbah ta lose de right ta vote. Let's bin voting forever.
Be persistent to keep our right to vote now and forever. Raise your voice. DO NOT LET THE FACT that you are diagnosed with a mental illness STOP YOU from exercising your right to vote. Drop your Legislative leaders a kind letter, note, or phone call to inform him or her that Americans of color demand the right to vote and the necessary protections to keep that right to vote. #JohnLewisVotingAct Stay informed by tracking the progress of all voting legislations in your state.
Helping our neighbors in other districts across America is a responsibility we must embrace. Those persons who cannot vote due to disabilities or voter access restrictions need our help, too. We may be comfortable with our voting right, but someone else is suffering because of these new voting restrictions being implemented. Urge your Legislator to support protections for Voting and not efforts to eliminate a person's right to vote. Let our history bin de prevailing voice for democracy in America.
What are your thoughts and plans to protect your right to vote?
Calling all Advocates!
HRM Queen Agnes ~ Chieftess of Gullah-Geechee Nation
********
Effort To Overhaul Archaic Election Law Wins New Momentum
Momentum is growing for making changes to an archaic election law after former President Trump and his allies tried to overturn the Electoral College results.
Multiple groups on Capitol Hill are working on reforms to the Electoral Count Act, which lays out how the Electoral College results are counted. And in a rare area of overlap, GOP leaders in both chambers and President Biden are opening the door to changes to the 1887 law.
Though talks on the law have been quietly happening behind the scenes on Capitol Hill for weeks, they are moving to the forefront as lawmakers try to figure out what, if anything, can be done in the election space after a separate, Democratic attempt to pass a sweeping voting rights bill unraveled.
"It's a good win there, I mean my goodness, that's what caused the insurrection. That's exactly what we should be doing," said Sen. Joe Manchin (D-W.Va.), referring to the Jan. 6, 2021, attack on the Capitol by Trump supporters who hoped to stop the formal Electoral College count.
Members involved in a bipartisan Senate group, spearheaded by Sen. Susan Collins (R-Maine) and Manchin, say they will meet by Zoom over the upcoming weeklong break, when they will all be back in their home states.
The group's talks are still in the early stages, with staff-level talks also happening. They don't yet have a proposal and aren't publicly putting a timeline on when they'll get there. Instead, members have exchanged ideas on what they wanted included in potential legislation.
"We're going to be meeting by Zoom over the break to go through each of the items on each other's list and see where we have agreements and where we don't," said Sen. Mitt Romney (R-Utah), a member of the bipartisan group.
Manchin and Collins, who held court with reporters together in the Senate basement so they could talk up their efforts, expressed optimism about the chances for a bipartisan agreement. The group includes some of the same senators who formed the so-called G-20, which helped break a stalemate on coronavirus relief at the end of the Trump administration and negotiated last year's infrastructure deal.
"The model for coming up with an election reform bill that is truly bipartisan, that would address many of the problems that arose on January 6 and that would help restore confidence in our elections is the approach that we used with the bipartisan infrastructure bill. That's what worked," Collins said.
The timing of the basement press conference with Collins and Manchin was notable. It came less than a day after Democrats hit a wall with their sweeping election bill after Manchin and Sen. Kyrsten Sinema (D-Ariz.) sided with Republicans against nixing the 60-vote filibuster for the legislation.
The Democratic effort ramped up tension in the Senate, with Collins and Manchin appearing to be actively trying to turn the page by talking up the bipartisan interest in their own effort.
"We never give up on bipartisanship. We never give up on making the Senate work. This Senate can work and is working," Manchin said.
And while Democratic leaders and the White House were previously reluctant to give oxygen to questions about the Electoral Count Act over concerns that it would be viewed as a substitute for trying on the broader voting rights bill, Biden pointed to it this week as a potential area of compromise.
"We'll get something done on the electoral reform side of this," Biden said during his first press conference of the year.
White House press secretary Jen Psaki added that the White House hadn't been against making changes to the Electoral Count Act but that they "always wanted to be clear that it was not a substitute for voting rights legislation."
Learn more HERE!:
https://thehill.com/homenews/senate/590718...
********
DID YOU KNOW?
What would the John Lewis Voting Rights Advancement Act do?
The John Lewis Voting Rights Advancement Act, named for the late congressman from Georgia, aims to reverse a 2013 Supreme Court decision that struck down key portions of the Voting Rights Act of 1965.
That law required several states with a history of voting rights discrimination, largely in the South, to get preclearance from the Department of Justice for any changes to voting laws. The Lewis act would restore the requirement and update the formula used to determine which states must get preclearance. Other changes to voting laws in any state, such as relocating polling places and imposing strict voter ID requirements, would also be subject to preclearance.
What would the Freedom to Vote Act do?
The second bill the Senate is considering is the Freedom to Vote Act. It's a more sweeping measure of the two, and would affect everything from the way congressional districts are drawn to how campaigns are financed.
The measure would:
make Election Day a national holiday, aimed at making easier for all voters to get to the polls that day;
allow states to have early voting for at least two weeks prior to Election Day, including nights and weekends;
allow voting by mail with no excuses needed, and voters could put their ballots in drop boxes;
require that states make voting more accessible for people with disabilities;
require that states that require IDs for voting would have to broaden the types of identification acceptable. States would also have to offer same-day voting registration and online registration and also make it easier to register at places like departments of motor vehicles.
The measure would also outlaw partisan gerrymandering — that is, drawing congressional boundaries to the political advantage of one party or another — and would limit the ways states can purge people from voting rolls.
It would also impose new rules on how campaigns are paid for by limiting the use of so-called dark money by political action committees. Any group that spends more than $10,000 to influence an election would be required to disclose all donors.
A small donor matching system would be set up for House candidates. A new Election Assistance and Innovation Fund would match contributions up to $200 at a 6:1 ratio. The fund would not use taxpayer dollars and instead be financed through assessments paid on fines, penalties and settlements for certain tax crimes and corporate malfeasance.
The measure would also strengthen the Federal Election Commission's ability to investigate charges of campaign abuses and require that states replace outdated voting machines with ones that, among other things, provide voters with paper records of their ballots.
Partisan divisions, uncertain outlook
Democrats and their allies say these bills would block states from making it harder for people, especially people of color, to cast their ballots. Dozens of states have enacted over 200 measures changing voting laws since the 2020 election, including some changes that expanded ballot access.
Democrats' biggest push for voting rights fails with no Republicans on board
Republicans argue that many of the new laws passed by states are attempts to prevent voter fraud, and that the legislation before Congress amounts to a federal take over of what has been a state responsibility.
Democrats do not appear to have the votes to overcome a filibuster or to change those rules — and even President Biden, who last week gave a major speech on voting rights, election integrity and strengthening democracy in the hopes of spurring action, conceded that the outlook was grim.
"I don't know that we can get it done," he said. "As long as I have a breath in me, as long as I am in the White House, as long as I'm engaged at all, I'm gonna be fighting to change the way these legislatures have moved."
Learn more HERE!:
https://www.npr.org/2022/01/18/1073021462/...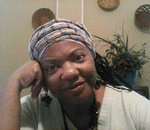 Posted By: agnes levine
Friday, January 21st 2022 at 1:08PM
You can also
click here to view all posts by this author...