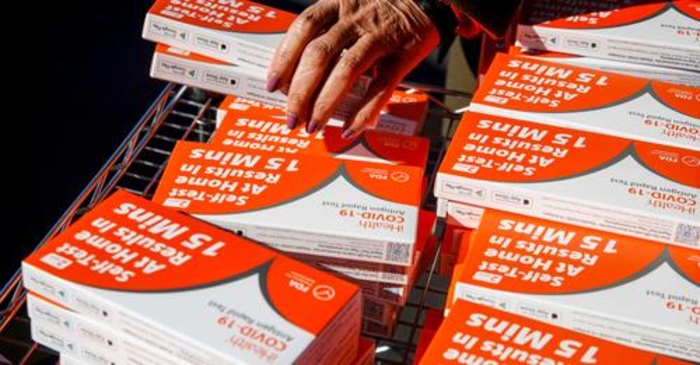 For Immediate Release From AOL & CNN!
WASHINGTON — The federal government's website for Americans to order at-home rapid Covid-19 testing kits launched on Tuesday.
The website says "every home in the U.S. is eligible to order 4 free at-home COVID-19 tests. The tests are completely free. Orders will usually ship in 7-12 days."
"Order your tests now so you have them when you need them," said the website.
White House press secretary Jen Psaki confirmed in her press briefing that the site is currently in its "beta phase" ahead of the official launch on Wednesday.
"Today, in alignment with website launch best practices, covidtests.gov is currently in its beta phase, which means that the website is operating at limited capacity ahead of its official launch," a White House official told NBC News. "This is standard practice to address troubleshooting and ensure as smooth of an official launch tomorrow as possible. We expect the website to officially launch midmorning tomorrow."
In December, the federal government announced it would start mailing at-home Covid test kits for free to any U.S. household that requests one, as the omicron variant of the coronavirus contributes to a spike in new cases. The White House said at the time it was preparing to ship as many as 500 million kits.
Testing remains one of the biggest challenges for the administration, with long lines forming at testing centers and at-home rapid tests selling out quickly, public health officials have said.
Increased demand has wiped out store shelves and forced retailers to limit purchases of at-home tests. Meanwhile, increased demand for PCR testing at pharmacies, medical clinics and hospitals has led to a backlog, sometimes meaning it takes several days to get results.
President Joe Biden and his top health officials last month largely focused on urging people to get vaccinations and boosters, and on wearing a mask indoors while greenlighting holiday gatherings for those fully vaccinated.
The demand for testing has overwhelmed the nation's capacity in places that are hardest hit, and the administration was widely criticized recently for what appeared to be confusing recommendations for those infected.
In an effort to improve its messaging Dr. Rochelle Walensky, the Centers for Disease Control and Prevention director, said this month that she would begin holding regular news briefings with other CDC officials, apart from the weekly White House Covid briefings that typically last for 30 minutes and leave time for only a handful of questions.
Learn more HERE!:
https://www.aol.com/order-free-covid-tests...
********
Website to order free Covid-19 tests is up and running
By Kaitlan Collins, Maegan Vazquez and Tami Luhby, CNN
Updated 1:22 PM ET, Thu January 20, 2022
(CNN)The federal government launched its website to sign up for free Covid-19 tests, allowing people to order a maximum of four tests shipped directly to their household.
White House press secretary Jen Psaki confirmed Tuesday that the government website to order free Covid-19 tests is up and running.
Have you tried to get a free home test from the federal site? Did it work smoothly or was there an issue? Tell us about it here.
An addition to the FAQ section on covidtests.gov says that people can call 1-800-232-0233 if they are unable to access the website or "need additional support placing an order" for free tests.
This is the same number listed on vaccines.gov, where people can get help finding a vaccine near them.
For individuals who use text telephone devices, known as TTY, they can use the number 1-888-720-7489.
Others, however, flagged that they ran into problems. Several readers said that when they tried to use the site, they were told that tests were already ordered for their address so their request could not be completed. Some live in apartment buildings, but others said they are in private residences and no one else in the household had used the site.
The website notes that it is up and running early to prepare for the full launch on Wednesday. It requests people "check back tomorrow if you run into any unexpected issues."
Limited capacity
Once shipping information was entered online, the site instructed people that tests would begin shipping in "late January" and the United States Postal Service, which is handling the deliveries, "will only send one set of 4 free at-home COVID-19 tests to valid residential addresses."
Late last week, administration officials said that once a request is made through the website, the tests are expected to ship within seven to 12 days. Requests are limited to four tests per household, regardless of household size.
In addition to the website, the federal government is setting up a hotline to request the tests. It is currently being piloted and additional details will be available at the end of week, the White House said Tuesday.
Fake Covid-19 testing sites put consumers at risk, officials say as they struggle to keep up
The President announced his plan to make half a billion Covid-19 rapid tests available to Americans by mail last month ahead of Christmas, as the Omicron variant was surging across the US.
Now, the variant makes up almost all of US cases.
The Omicron variant caused 99.5% of new coronavirus cases in the US last week, according to estimates posted Tuesday by the US Centers for Disease Control and Prevention.
The US is currently averaging 777,453 new Covid-19 cases and 1,797 new deaths per day, according to data from Johns Hopkins University.
Overall, the Biden administration has pledged to acquire 1 billion rapid tests -- initially the 500 million to distribute by mail to Americans for free, with another 500 million announced recently to meet future demand.
Free home tests from retailers
Most Americans with private insurance can buy home tests online or in stores and have them paid for at the time of purchase or get reimbursed by submitting a claim to their insurer. A Biden administration effort, the program launched Saturday, and only tests bought from that date on are eligible.
Prescriptions or doctors' orders won't be needed, and the tests won't be subject to copays or deductibles. Insurers must pay for up to eight tests per covered individual per month.
Insurers may set up a network of preferred stores, pharmacies and online retailers where consumers can receive tests at no cost up front. People could still buy tests outside that network, but insurers would only have to reimburse up to $12 for each one.
Consumers should contact their insurers to find out if they provide direct coverage or if claims must be submitted.
Many Medicare enrollees, however, are not eligible for the free home tests from retailers. Traditional Medicare covers at no charge Covid-19 testing done in a lab when ordered by a medical professional.
Those enrolled in Medicare Advantage plans should check with their insurers to see if the costs of the home tests will be covered.
Americans, however, are having a tough time finding tests to buy at retailers or order online. Scores have written to CNN to complain that they can't find tests.
This story has been updated with additional details.
CNN's Sam Fossum, Ben Tinker and Virginia Langmaid contributed to this report.
VISIT: cnn.com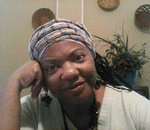 Posted By: agnes levine
Thursday, January 20th 2022 at 3:31PM
You can also
click here to view all posts by this author...