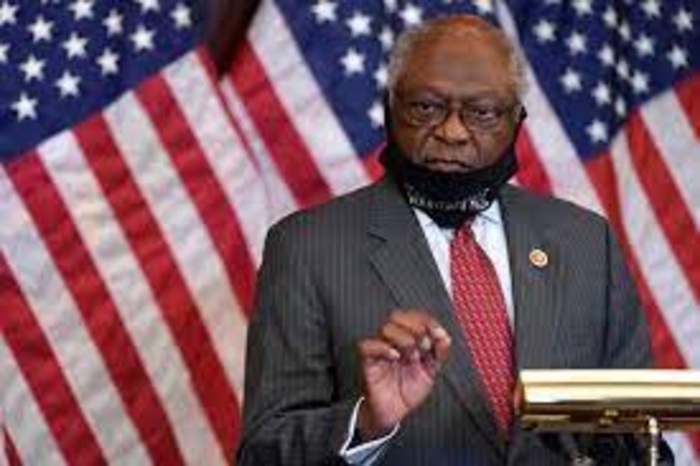 FOR IMMEDIATE RELEASE FROM HRM GENERAL MAJORITY WHIP JAMES CLYBURN, CHIEF OF GULLAH-GEECHEE NATION (ALL CAPS)!
WASHINGTON, D.C. – In a statement today, U.S. House Majority Whip James E. Clyburn expressed his disappointment after the Freedom to Vote: John R. Lewis Act failed to pass in the Senate:
"America is at an inflection point and all Americans need to ask themselves a question: Are we committed to maintaining our democracy and continuing our pursuit of a 'more perfect Union' or have we decided that an autocracy is the better option for our future? I hoped that my colleagues in the Senate would uphold the Constitution by defending every eligible American's right to free and fair access to the ballot box.
"Although the Senate's inaction is disappointing, this is not the end of this issue. Those of us who are committed to our nation's pursuit of 'a more perfect Union' will continue to heed John Lewis' admonition to 'stand up, speak out and get in the way,' to get voter protections passed and signed into law."
********
(CNN)House Majority Whip James Clyburn said he does not think two key pieces of voting rights legislation the Senate will take up this week are dead -- yet.
"They may be on life support," he told CNN's Jake Tapper on CNN's "State of the Union." "But, you know, John Lewis, others, did not give up after the '64 Civil Rights Act ... So I'm going to tell everybody, we're not giving up."
When asked about moderate Democratic Sen. Kyrsten Sinema saying a filibuster carve-out for voting rights could cause even harsher voter restrictions in the future by Republicans, Clyburn said he did not agree with her.
"No, she's not right about that," he said. "We just got around the filibuster to raise the debt limit. Why? Because we don't put the full faith and credit of the United States at risk. No one has asked her to eliminate the filibuster. The filibuster is there for all of these issues that may be policy issues. But when it comes to the Constitution of the United States of America, no one person sitting down ... ought to be able to pick up the telephone and say you are going to put a hold on my ability to vote. And that's what's going on here.
He added: "If we do not protect the vote with everything that we've got, we will not have a country to protect going forward."
When asked about Democratic Rep. Ruben Gallego possibly mounting a primary challenge to Sinema, Clyburn said he likes the congressman but "is going to stay out of that."
"I'm gonna stay out of that. I know Ruben, I like Ruben and we work together very closely on these kinds of issues in the House," he said. "He hadn't said to me that he's gonna run for the United States Senate."
Pushback from Republicans and opposition among Democrats
The Senate is expected on Tuesday to take up voting legislation as Democrats are desperately searching for a way to pass the legislation while facing grim odds in their own party and amid pressure from President Joe Biden.
Sens. Joe Manchin of West Virginia and Kyrsten Sinema of Arizona, two Democrats who have long expressed opposition to changing filibuster rules -- necessary to get the bills over the finish line -- remain unmoved.
Last week, the President called on the Senate to act on voting legislation and put his full weight behind changing filibuster rules to get a measure passed. He also said lawmakers were faced with either standing on the side of civil rights leaders like Martin Luther King Jr. or on the side of segregationists like former Alabama Gov. George Wallace.
Everyone knows who the good guys are. Who are the bad guys?
Louisiana Sen. Bill Cassidy, a Republican, on Sunday criticized House Majority Whip James Clyburn and Biden for their characterizations of restrictive voting bills passed by Republican-led states across the country.
"There's several other things he said that are misleading -- and so did President Biden. Now if you're trying to call the United States of America to unity, trying to get us to where we can come to common ground. You don't end up spreading things that are untrue, or are frankly lies. And that's why people think we need the filibuster, otherwise, you're just totally rolled by somebody who's willing to sacrifice truth to pursue their agenda." Cassidy told Tapper during a subsequent interview on "State of the Union."
https://www.cnn.com/2022/01/16/politics/ja...
#JohnLewisVotingActsAct #RockTheVote #FreedomToVoteAct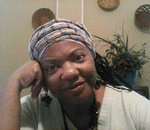 Posted By: agnes levine
Thursday, January 20th 2022 at 1:45PM
You can also
click here to view all posts by this author...