For Immediate Release From HIV.GOV!
Revised Opportunistic Infections Guidelines Include Updates on Several Diseases and Immunizations
The U.S. Department of Health and Human Services (HHS) recently published two updates to its Guidelines for the Prevention and Treatment of Opportunistic Infections in Adults and Adolescents with HIV (OI Guidelines) which include new information about the management of four infectious diseases – cytomegalovirus (CMV), cryptococcosis, coccidioidomycosis, and bartonellosis – in people with HIV.
https://clinicalinfo.hiv.gov/en/guidelines/adult-and-adolescent-opportunistic-infection/whats-new-guidelines
These updates incorporate the latest available information about the diagnosis and treatment of these infections in particular patient populations, as well as toxicities of certain antiviral medications used to treat CMV. The latest version of the guidelines also includes updates to HHS recommendations concerning immunizations for preventable diseases in adults and adolescents with HIV.
All of the federally approved medical practice guidelines for HIV are available at clinicalinfo.hiv.gov as well as an HIV glossary
https://clinicalinfo.hiv.gov/en/glossary,
drug database
https://clinicalinfo.hiv.gov/en/drugs,
and additional resources. Las guías clinicas y todos los recursos
https://clinicalinfo.hiv.gov/es/guidelines
https://clinicalinfo.hiv.gov/es
también están disponibles en español.
********
Featured from Our Blog
More with PACHA's Dr. Vincent Guilamo-Ramos: Innovations in HIV Services for Youth and Opportunities for Nurse-led HIV Prevention and Treatment Services
Recently, I shared the first part of my conversation about HIV testing with Dr. Vincent Guilamo-Ramos, a member of the Presidential Advisory Council on HIV/AIDS (PACHA). At the beginning of this month, he started his new position as Dean of the Duke University School of Nursing. Today, I'm pleased to share the rest of my great June conversation with him, which explored two topics that have been central to his work: HIV among youth and the important roles that nurses play in HIV prevention, care, and treatment. The following highlights of our conversation have been lightly edited for length and clarity.
Kaye Hayes: Among your areas of expertise is working with adolescents at risk for and living with HIV. What opportunities do you see to expand access to HIV testing among youth at risk for HIV? What are some innovative approaches that could be implemented more broadly for and with this population?
Vincent Guilamo-Ramos: There is an urgent need to expand access to HIV testing for youth at risk for HIV. Undiagnosed HIV disproportionately affects youth. According to the latest data from CDC, 44% of youth living with HIV aged 13-24 are undiagnosed. That's a substantially higher proportion than the 13% of all people living with HIV in the United States who are undiagnosed.
One opportunity to expand access to HIV testing among youth at risk for HIV is family-based HIV prevention programming. Parents are particularly well positioned to support their adolescent's access to STI and HIV testing and adherence to prevention strategies such as correct and consistent c*ndom use and PrEP.
Developmentally-appropriate services are also critical to expanding adolescent access to HIV testing. HIV treatment outcome data shows that adolescents are more likely to achieve HIV care goals within developmentally appropriate HIV care settings. My colleagues and I have proposed that an adolescent- and young adult-centered differentiated care framework adapted to the unique factors shaping engagement, adherence, and retention in HIV services among youth holds promise.
For racial and ethnic minority youth, such as Latino and Black youth, culturally appropriate HIV prevention or treatment services are equally important. Expanding the dissemination of and access to training and continuing education resources that equip providers with specific strategies to deliver culturally appropriate care is a necessary step in improving patient outcomes for youth who are at the greatest risk for falling behind in HIV prevention and care.
Beyond youth-friendly testing programs, HIV prevention and treatment interventions specifically designed for youth should also be developed, evaluated, and disseminated. In addition to the disproportionate impact of undiagnosed HIV on youth, young people ages 13-24 consistently have worse HIV prevention and treatment outcomes than people older than 25 , including PrEP uptake, retention in care, and achieving and sustaining viral suppression.
https://www.hiv.gov/blog/more-pacha-s-dr-vincent-guilamo-ramos-innovations-hiv-services-youth-and-opportunities-nurse?utm_source=email&utm_medium=email&utm_campaign=daily20210728&utm_content=federalresponse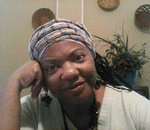 Posted By: agnes levine
Friday, August 6th 2021 at 1:17PM
You can also
click here to view all posts by this author...