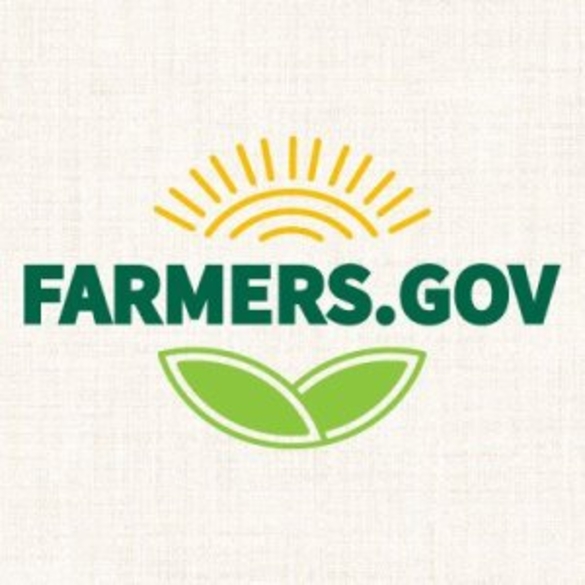 For Immediate Release From Farm.Gov!
Conserving Prime Hay Ground as well as Colorado's Famous Elk and Deer
By Brianna Randall, NRCS Working Lands for Wildlife·Jul 27, 2021
From June through September, John Etchart spends most of the day driving a tractor through hayfields below the mountains near Meeker in northwestern Colorado.
"John Deere loves us," he jokes, gesturing at the lineup of green machines parked outside of what he and his wife, Sheryl, call the 'Home Ranch' along the banks of the White River.
John grew up ranching in Meeker with his sister and two brothers. "As I got older, I was the hay man in the family, because I liked working with the equipment more than the livestock."
When he was 20, John bought a hay business from a neighbor, and he and Sheryl have grown the business six-fold. Their daughter, Makaila, who just turned 30, still comes home for a few weeks each summer to load trucks and run equipment "in the heat of the hay battle," says John.
The family sells 18,000 to 24,000 tons of hay per year, mainly to ranchers around Meeker. The Etcharts also ship 100,000 small bales each year to eastern states and fulfill custom contracts on other ranchers' property around western Colorado.
In the early 1990s, John and Sheryl bought the Strawberry Ranch — not far from the Home Ranch — from John's and Doug's grandfather and later acquired an adjoining property in 2017. The Etcharts run cattle on the Strawberry Ranch, a 2,462-acre spread of sagebrush country that boasts abundant big game, like elk and deer.
Thanks to their forward-thinking stewardship, this prime rangeland will stay a working ranch forever, rather than being chopped up into a subdivision.
"Once a ranch gets broken into chunks, the land doesn't get managed well anymore," says John. "Weeds come in and wildlife have more fences to cross."
In 2021, the Colorado Cattlemen's Agricultural Land Trust (CCALT) helped the Etcharts and his older brother, Doug, conserve the Strawberry Ranch with an easement funded in part by USDA's Natural Resources Conservation Service Agricultural Land Easement program. Colorado Parks and Wildlife and The Nature Conservancy contributed to protect this beautiful ranch for future generations. The CCALT also helped the Etcharts conserve their 290-acre Home Ranch with an easement in 2014.
"We graze the ranch lightly with cows to save the rest for wildlife," says John.
Strawberry Ranch also provides valuable winter habitat and migration pathways for Colorado's famous deer and elk herds. In addition, its sagebrush uplands and native grasses are important habitat for greater sage-grouse, providing a linkage between two populations of this at-risk upland bird.
John and Sheryl have partnered with the USDA on other Farm Bill-funded conservation projects. Through the Conservation Reserve Program, they re-planted 80 percent of the ranch's pastures with a diverse mix of plants that are better forage for wildlife and livestock. They also participate in the NRCS Conservation Stewardship Program to rotate livestock grazing and rest pastures. And they restored a 1,100-foot long stretch of eroding riverbank and improved riparian habitat on the Home Ranch with help from the NRCS Environmental Quality Incentives Program.
"I've darn sure utilized the free technical support offered by NRCS," says John. "The biggest help is getting their engineering services."
Their neighbors to the north also put a conservation easement on their ranch, protecting 2,226 acres. Keeping adjoining land intact helps boost wildlife populations — and that benefits the Etchart's other business, which is guiding hunters in search of deer and elk each fall.
"It's a beautiful huntin' place because it's phenomenal big game habitat," says John, who also loves to hunt and fish with Sheryl.
Molly Fales, director of transactions at CCALT helped the Etcharts with their easement. She says that Meeker is still an agricultural community where conservation investments can have a big, positive impact.
A lot of that success comes down to landowners like John and Sheryl, says Fales, who talk to their neighbors daily. "They see that the easement is working out well for the Etcharts and that no one's out there telling them how to run the ranch."
John agrees. "Financially, the easement helped us out a bunch — it's allowed us to stay several steps ahead. My only regret is that I didn't do it earlier!"
Read and learn more HERE!:
https://www.farmers.gov/connect/blog/conservation/conserving-prime-hay-ground-well-colorados-famous-elk-and-deer?utm_campaign=conservation&utm_content=primehay
********
Ask the Expert: County Executive Director Brett Gilland Discusses the Conservation Reserve Program
By Dana Rogge, USDA·Jul 13, 2021
In this Ask the Expert, Brett Gilland, County Executive Director for the USDA Farm Service Agency (FSA) in Harrison County, Missouri, answers questions about the Conservation Reserve Program (CRP). CRP is a popular, voluntary program that removes environmentally sensitive land from production in exchange for annual rental payments. Signup for the CRP General signup is currently open and closes July 23.
Brett is responsible for leading the farm program staff in his office. He's very familiar with CRP personally and professionally. CRP is very popular in northwest Missouri, with more than 1,500 active CRP contracts in Harrison County alone. In his free time, you can find Brett on the family farm where he and his dad raise row crops, hay and cattle while also maintaining land they have enrolled in CRP.
How does the Conservation Reserve Program work?
CRP is a voluntary program that offers annual rental payments to producers in exchange for taking environmentally sensitive land out of production for a period of 10 to 15 years. Acreage that is accepted for CRP enrollment is planted to a cover of grasses or trees that reduces soil erosion and provides excellent wildlife habitat.
Who is eligible to participate?
Producers are eligible to offer land for CRP enrollment if they have owned or operated the land for at least 12 months prior to the end of the signup period. This requirement is waived if the acreage is currently in CRP and is being offered for re-enrollment. Producers must also meet certain FSA eligibility criteria to receive CRP payments, such as average adjusted gross income provisions.
Is my land eligible?
Land is eligible to be offered for CRP enrollment if it has been planted or considered planted to an agricultural commodity during at least four of the six crop years from 2012 to 2017. There are also some exceptions for cropland that was seeded to grass during that timeframe, as well as for land that was rotated between crops and grasses from 2006 to 2017. In addition to the cropping history requirements, land must also be physically and legally capable of being planted in a normal manner to an agricultural commodity. This means that the acreage must be free from brush and ditches and not be encumbered by any easements or other government programs that would prevent the producer from planting agricultural commodities.
How are CRP payments calculated?
CRP payments are calculated based on the number of acres enrolled multiplied by the per-acre rental rate of the contract. The rental rate is determined by the county the land lays in and the top three soil types of the acreage. The new Climate-Smart Practice Incentives, which are based on the type of CRP cover that will be present, further increase the rental rate for most CRP practices.
How do I submit a CRP enrollment offer?
To submit a CRP enrollment offer, you should contact your local FSA office to schedule an appointment. Before your appointment, secure a copy of the most recent deed for the acreage that you are offering as land ownership will need to be verified.
The CRP General signup is currently open, and it closes July 23. Additionally, the CRP Grasslands signup runs from July 12 through August 20, and FSA accepts applications year-round for the CRP Continuous signup.
How are CRP enrollment offers ranked?
Only CRP General and Grasslands are ranked. They use an Environmental Benefits Index (EBI) to rank all CRP offers in the nation based on six factors: wildlife habitat benefits, water qualify benefits, benefits from reduced erosion, enduring benefits, air quality benefits, and benefits per dollar of CRP rental payments. Each CRP offer receives an EBI point total based on these factors. After the signup period ends, FSA will analyze and rank all eligible offer based on a threshold set by the Secretary of Agriculture.
Some of the EBI factors can be controlled by the producer such as what type of cover will be planted, if wildlife enhancements will be offered, or if a rental rate is offered below the maximum rental rate. Other factors, such as where the land is located, how likely it is to erode, and what impact it will have on water and air quality cannot be controlled by the producer.
Is there anything new with CRP this year?
This year, FSA unveiled a number of improvements to CRP, including greater incentives for producers and increased its conservation benefits, including reducing the impacts of climate change.
Where can I find more information?
For more information, please visit the Conservation Reserve Program webpage, or read the General Signup 56 Fact Sheet or the General Signup 56 EBI Fact Sheet. Enrollment is ongoing for CRP Grasslands and Continuous Enrollment.
Read and learn more HERE!:
https://www.farmers.gov/connect/blog/conservation/ask-expert-county-executive-director-brett-gilland-discusses-conservation
********
Farm Transformed to Help Wildlife and Pollinators
By Ryan Swatek and Nikki Krause, NRCS·Jul 14, 2021
Wildlife and pollinators now have a safe refuge to feed, rest, and nest on 35 acres in Jackson County, Wisconsin. In 2008, Dale and Barbara Bigler purchased a country property with the dream of restoring it to its original purpose as a prairie, creating habitat to help wildlife and pollinators thrive.
The Biglers connected with the U.S. Department of Agriculture's (USDA) Natural Resources Conservation Service (NRCS) in Black River Falls with an interest in converting steep cropland acres that had been in row crops for many years into native prairie. Ryan Swatek, NRCS District Conservationist, and JD Armstrong, NRCS and Pheasants Forever Farm Bill Biologist, met with the Biglers to walk the property, discuss resource concerns, potential solutions, and goals for their land. Upon inspection, the areas of steep sloping crops were highly erodible, and gullies were present. Through the Regional Conservation Partnership Program (RCPP), Environmental Quality Incentives Program (EQIP) and the Conservation Reserve Program (CRP), USDA helped support the Bigler's dream of revitalizing the land with conservation and converting it to native prairie.
NRCS partners with the Farm Service Agency (FSA) to implement CRP. A CRP initiative, called State Acres for Wildlife Enhancement (SAFE), focuses on restoring critical habitat for different species, including the federally endangered Karner blue butterfly. The species resides in Jackson and Eau Claire counties, so this was the perfect opportunity to cultivate conservation by building critical habitat for the species in its prime location.
The Biglers applied for the SAFE program and were selected to enroll 5.4 acres of cropland, planting and establishing a Karner Blue Butterfly multi-species prairie mix. Dale is particularly proud of his blooming Wild Lupine flourishing on the property—the only plant species Karner Blue larvae eat, which is critical to their annual life cycle.
Read and learn more HERE!:
https://www.farmers.gov/connect/blog/conservation/farm-transformed-help-wildlife-and-pollinators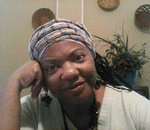 Posted By: agnes levine
Thursday, July 29th 2021 at 1:31PM
You can also
click here to view all posts by this author...