For Immediate Release From Ed Trust!
National Organizations Partner in Call to Action to Advance Equity and Justice for LGBTQ Youth of Color
WASHINGTON, DC – The National Black Justice Coalition, the Education Trust, Education Leaders of Color (EdLoC), and GLSEN – leading national organizations working to advance equity for youth, including youth of color, LGBTQ youth, and youth at the intersections of these identities hosted the first of many engagements the organizations will be partnering on to convene students, families, educators, and education advocates in dialogue about the experiences and needs of LGBTQ youth of color to improve both policy and practice.
"We must make sure that schools and campuses are safe and supportive," said John B. King Jr, former Education Secretary for President Obama and President and CEO of The Education Trust. "LGBTQ students of color have a unique experience navigating their identities, and we must be intentional about creating spaces where they can thrive academically, socially, and emotionally. I am proud to join the fight toward justice for LGBTQ students of color – it's time we listen to and stand with them to help build and advocate for a better, more prosperous future."
LGBTQ students of color, like all students, deserve access to an excellent education. But that cannot happen unless we protect, support, uplift, and include LGBTQ youth of color in conversations about and actions impacting their future and the future prosperity of our nation. Harassment and discrimination, including disparate school discipline policies, negatively impact the cognitive, social, and emotional development of LGBTQ students of color, preventing them from reaching their full potential. For LGBTQ youth of color, and other youth who live at the intersections of multiple marginalized identities, the challenges faced can be compounded and have a long-term negative impact.
On Tuesday at the Duke Ellington School of Arts in Washington, DC, National Black Justice Coalition, The Education Trust, EdLoC, and GLSEN hosted a round-table conversation, Educational Justice for Students of Color, featuring The Education Trust President and former U.S. Secretary of Education John B. King Jr, National Black Justice Coalition Executive Director David Johns, EdLoC Deputy Director Sharhonda Bossier, activist and writer Johnetta Elzie, and GLSEN Executive Director Eliza Byard, as well as Duke Ellington student Chloe Griffin and Howard University student Justin Calhoun.
The two student presenters kicked off the conversation by sharing insights into the experiences of LGBTQ youth of color in schools. Chloe Griffin shared with the round-table, "A lot of being young in the LGBTQ+ community is being bullied and having troubles…if you're not accepted at home or even in your school, it can lead to depression and anxiety."
Justin Calhoun added, "If I'm black in a white classroom, I have to think about how I show up… how I should shrink myself. If I'm black and gay, I have to think about two things: how I show up as black and how I show up as gay. And those two things often conflict."
"It is impossible to support the cognitive, social, and emotional learning and development of students without centering their experiences and expertise in the process," said David J. Johns, National Black Justice Coalition Executive Director. "LGBTQ students of color especially have unique perspectives on learning, teaching, and schooling and their insights warrant not only the attention but the responses of adults. The round-table was critical in centering students who are too often neglected and ignored and the recommendations made will help advance both conversations and the work required to ensure that all students thrive."
"The time for action is now. Years of progress for LGBTQ students is in jeopardy, and the compounded systemic barriers facing LGBTQ students of color continue to deny them access to the education and opportunities they deserve," said Eliza Byard, GLSEN Executive Director. "Amidst our current challenges, however, there is good news. Research and experience clearly indicate the school-based interventions that make a difference for LGBTQ students of color. And LGBTQ students of color themselves are ready to forge ahead, if we can eliminate the barriers, listen as they lead, and share the support and resources necessary to do the work. The question is not whether we can make things better, but whether administrators, educators, policy-makers, and school communities themselves will come together to get the job done."
Research by the National Education Policy Center has found that systemic violence and disparate school discipline policies hinder equitable, just, and safe schooling for youth of color, while data from the U.S. Department of Education's Office for Civil Rights shows that youth of color are disproportionately the subjects of harsh school discipline. GLSEN's National School Climate Survey shows that while roughly half of LGBTQ youth feel unsafe in school because of their s*xual orientation (60%) or gender expression (45%), the majority of LGBTQ youth of color also reported feeling unsafe because of their race or ethnicity, compared to less than 1% of white LGBTQ students. Furthermore, the NSCS also found that Black/African American LGBTQ students are more likely than their peers to experience out-of-school suspension or expulsion.
The panel conversation sought to identify solutions to ensuring LGBTQ students of color have access to an equitable and safe education where they can thrive and become their best selves. The National Black Justice Coalition, The Education Trust, EdLoC, and GLSEN released three recommendations school administrators can implement to support LGBTQ youth of color, including:
Develop and teach curricula that is all-encompassing and responsive – representing positive contributions that diverse members of the LGBTQ community have made.
Provide and ensure LGBTQ students of color have access to appropriate mental and social supports. Access to school counselors, mental health and socioemotional services are vital to ensure students thrive in and outside of school.
Affirm the place of organizations that serve LGBTQ people of color as partners in the fight toward justice for students.
Learn more HERE!:
https://edtrust.org/press-release/call-to-action-to-advance-equity-justice-for-lgbtq-youth-of-color/
********
Supporting Queer College Students of Color
As we celebrate Pride Month, LGBTQ advocates continue to challenge the actions of the U.S. Department of Education. This advocacy should not be surprising as educational systems in K-12 and higher education have long been criticized for not being a welcoming space for individuals who identify as part of the LGBTQ community. This, of course, must change.
While LGBTQ college students are becoming more visible on campus, they are still marginalized. After all, queer students of color are more likely to feel uncomfortable on campus and encounter higher rates of harassment than their White queer peers. Recognizing that this goes beyond just individual-level actions and behaviors, more attention must be paid to the policies that create these educational environments. Ultimately, to truly be equitable for all groups of students, higher education policy must be intersectional and mindful of students with multiple marginalized identities (e.g., s*xuality and race/ethnicity). We must challenge existing approaches to policy that reinforce heteros*xism and simultaneously privilege White students.
Using findings from our recent research centered on queer Latino college men as a guide, we outline some key considerations for national, state, and institutional policy that could result in more equitable educational outcomes for queer students of color in higher education.
National Level
Addressing issues related to financial dependency for queer college students is essential to increasing access to higher education. To complete the Free Application for Federal Student Aid (FAFSA), students disclose their dependency status and must include their parents' financial information unless they are independent. The FAFSA, as it is currently designed, may lead students to conceal their s*xuality until they are no longer dependent on family or inadvertently influence parents to use this process as a way to suppress their child's s*xual identity. For example, several queer Latinos in our study noted that they did not "come out" at home because they were financially dependent on their families.
Recommended in a 2011 Dear Colleague Letter, students can communicate with their institution's financial aid office if they encounter this situation. Currently, students under 24 can only sidestep parental information requirements for FAFSA under special circumstances such as homelessness; so one recommendation is to make cases like queer students being estranged from family for coming out officially a part of these special considerations. Still, these exceptions are completed on a case-by-case basis and require students to divulge their s*xuality, which can be emotionally taxing. Therefore, more attention must be given to making the process of obtaining federal aid without support from family manageable, especially for queer students of color. That includes increased training for financial aid administrators and high school guidance counselors to understand these circumstances.
State Level
Intersectional approaches could also inform two areas of state-level educational policy: allocation of funding for institutional resources and outcomes-based funding. Public higher education institutions continue to experience challenges related to the allocation of state funding to promote equity. One notable example involved the Tennessee state legislature, which in 2016, defunded the University of Tennessee's Office for Diversity and Inclusion, including the LGBTQ Pride Center. Though alumni have since initiated an endowment for the Pride Center, this situation is still troublesome for queer college students, especially those of color. The queer Latino students in our study noted how crucial it was to find individuals who affirmed their s*xuality in college, which they typically discovered in LGBTQ centers and queer people of color organizations.
Consequently, state actors must be held accountable for legislation that defunds initiatives for college students who identify with more than one marginalized group. On a related note, recent work by Ed Trust's Tiffany Jones and other scholars have advanced the need for states to integrate metrics that account for race in performance- or outcomes-based funding (POBF) policies. As state policymakers refine their approach to POBF, they should also consider collecting data about s*xual (and gender) identity in order to evaluate similar outcomes for queer students of color. What's more, queer Latinos in our study emphasized the importance of relationships with faculty and staff from historically underserved communities to help them to succeed. So, another metric that can be integrated into POBF includes counting faculty with marginalized identities.
Institutional Level
Similarly, on an institutional level, queer Latino men in our study discussed how faculty and staff who were racial/ethnic and/or s*xual minorities mentored them and shared meaningful advice on how to navigate hostile campus climates. The stories participants shared with us raised questions about the ways faculty and staff are rewarded for their service. Scholars have named the "invisible labor" that teachers of color perform in higher education. These actions, such as mentoring students with multiple marginalized identities, are not necessarily recognized or rewarded by promotion and tenure committees or considered worthwhile for non-tenured faculty.
Moreover, the sheer presence of staff and faculty with marginalized identities, such as faculty of color, at institutions of higher education has long been critiqued. To support queer Latino students, administrators should revisit their hiring and retention practices for diverse faculty (as it relates to identities such as race, s*xuality, etc.), as well as how these individuals are compensated for their labor, especially in the promotion and tenure process.
Though not exhaustive, these recommendations for national, state, and institutional-level policy have the potential to substantially increase the success of queer college students of color. When attempting to create equitable educational environments, we must consider students with multiple marginalized identities. As we reach the end of Pride month, the stories shared by the participants in our study remind us and others that the best way to celebrate Pride and our LGBTQ collegians is to continuously advocate for educational spaces that affirm their intersecting identities.
Read and learn more HERE!:
https://edtrust.org/the-equity-line/supporting-queer-college-students-color/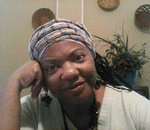 Posted By: agnes levine
Saturday, June 26th 2021 at 4:08PM
You can also
click here to view all posts by this author...