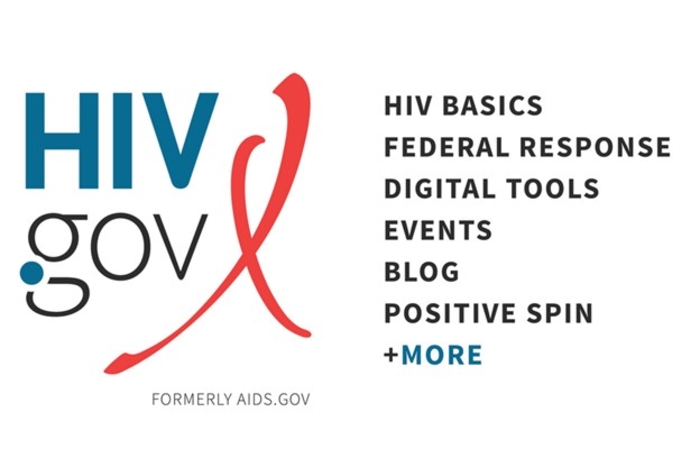 For Immediate Release From HIV.Gov!
June is LGBTQ+ Pride Month—a time to recognize and celebrate LGBTQ+ communities, honor the history of Pride, and commit to working together to ensure continued progress. The origins of Pride Month are deeply rooted in community and political activism. The historic Stonewall uprising that took place the morning of June 28, 1969 served as a galvanizing event—one year later, to commemorate the riots, thousands of marchers took to the New York City streets in the nation's first gay pride march.
Thanks to decades of tireless advocacy, LGBTQ+ people now hold visible leadership roles in local, state, and federal government; can openly serve in the U.S. Military; and legally marry in all 50 states. In March 2021, the nonpartisan Public Religion Research Institute published a report showing nationwide support for anti-discrimination laws and marriage equality for lesbian, gay, bis*xual, and transgender people reached an all-time high. Progress has also been made when it comes to LGBTQ+ rights and public health, such as the removal of the 22-year travel ban that prohibited all persons with HIV from obtaining tourist visas or permanent residence status, though clearly there is much more to be done—and we, as a society and as public health, must not maintain the systems that support these inequities and propagate injustice.
HIV has been inextricably linked with gay men's health since the early 1980s, when officials initially termed what would later become known as AIDS, Gay-Related Immune Deficiency (GRID). In these early days of the HIV epidemic, fear of casual transmission meant that many gay men had to fight for visibility and equality not only in the eyes of the law, but also in the eyes of their healthcare providers. Today, LGBTQ+ communities continue to face HIV-related stigma and discrimination, with LGBTQ+ people of color facing even greater challenges. One area of ongoing concern is HIV criminalization laws—legislation specifically passed with the intent of reducing HIV transmission by sanctioning individuals whose behavior potentially exposed people to HIV. Many of these laws criminalize behaviors that do not transmit HIV. Because HIV disproportionately affects Black/African Americans persons, Hispanic/Latino persons, gay and bis*xual men, and transgender persons, HIV criminalization laws are disproportionately applied to persons of color and LGBTQ+ populations. Systemic racism and lack of access to quality, gender-affirming healthcare and wrap-around services, such as transportation, safe and stable housing, and employment services allow racial/ethnic disparities among LGBTQ+ populations to persist. Health equity is a bridge to justice, but we cannot get there until we dismantle the structures that systematically disadvantage certain groups and prevent LGBTQ+ persons, especially LGBTQ+ persons of color, from attaining their best possible health. We do not have to accept what is unacceptable.
Stonewall activists Marsha P. Johnson and Sylvia Rivera, transgender heroines of color, ignited a revolution by standing up to oppressive forces and dedicated their lives to fighting for the health and safety of all LGBTQ+ people. What led to change following the night of the Stonewall riot is what is needed to achieve health equity, social justice, and end the HIV epidemic today: community activism, partnership to affect structural change, and the collective resolve to remain in this fight until it's over.
Sincerely,
/Demetre Daskalakis/
Demetre Daskalakis, MD, MPH
Division of HIV/AIDS Prevention
National Center for HIV/AIDS, Viral Hepatitis, STD, and TB Prevention
Centers for Disease Control and Prevention
www.cdc.gov/hiv
/Jonathan Mermin/
Jonathan H. Mermin, MD, MPH
Rear Admiral and Assistant Surgeon General, USPHS
Director,
National Center for HIV/AIDS, Viral Hepatitis, STD, and TB Prevention
Centers for Disease Control and Prevention
www.cdc.gov/nchhstp
********
White House, Federal, and Community Leaders Discuss the Future of HIV
On Tuesday, June 15, 2021, The White House Office of National AIDS Policy, the U.S. Department of Health and Human Services (HHS), and the U.S. Department of State (State Department) hosted a virtual webinar and conversation with senior federal officials and community leaders building on the 40th anniversary of HIV/AIDS and the United Nations (UN) High-Level Meeting (HLM) on AIDS . The webinar, 40 Years of Progress: It's Time to End the HIV Epidemic Commemorative Dialogue, followed statements of commitment by President Joe Biden, the Secretaries of HHS and State Department, and the UN Political Declaration on HIV and AIDS. Opening remarks were delivered by Loyce Pace, Director, Office of Global Affairs, HHS and notably, Xavier Becerra, Secretary of HHS. The overall key theme of the webinar—highlighted throughout—is that while tremendous progress has been made in ending the HIV epidemic, there is still important work to be done; work that the U.S. Government is committed to doing.
Loyce Pace shared key celebratory progressive milestones in ending the HIV epidemic, including the UN HLM, the UNAIDS Global AIDS Strategy 2021—2026 , and the newly-appointed Director of The White House Office of National AIDS Policy, Mr. Harold Phillips, the former Senior HIV Advisor at HHS' Office of Infectious Disease and HIV/AIDS Policy (OIDP). Loyce touted President Biden's statement detailing the tremendous progress made and the work still ahead in order to "achieve equitable access to prevention, care, and treatment in every community—particularly for communities of color and the LGBTQ+ community."
In his recorded video remarks, Secretary Becerra declared that the "U.S. Government is deeply committed to ending the HIV epidemic once and for all. We know that we now have the tools to accomplish that goal." Secretary Becerra expounded on the government's themes for the 40th anniversary: "We recommit ourselves to the work that must be completed to end the HIV epidemic. We recommit to reenergizing a whole of society effort towards this end, and we recommit to reengaging all sectors of American and global society in order to meet this objective."
Dr. Timothy Harrison, Deputy Director for Strategic Initiatives & Senior Policy Advisor, OIDP, introduced Dr. Jen Kates, Senior Vice President and Director of Global Health & HIV Policy at Kaiser Family Foundation and Harold Phillips before they discussed the state of the domestic HIV epidemic response. Jen summarized the current policy environment of the U.S. response to HIV. Next, Harold shared an overview of his top priorities for moving aggressively on the equity front for HIV programs in the U.S. For an equitable response, Harold said, "we need a cross-government approach. We need input from the departments and other programs that often work to address social determinants of health. We need to ensure that there is an equitable approach that places black, brown, and indigenous people at the center of those responses."
Dr. Angeli Achrekar, Acting U.S. Global AIDS Coordinator and Special Representative for Global Health Diplomacy, United States President's Emergency Plan for AIDS Relief (PEPFAR), spoke next on the state of the global response to HIV. Angeli reiterated that "PEPFAR is now supporting over 18.2 million people on treatment." She shared that achieving and maintaining epidemic control is key, as well as investing in people at greatest risk and targeting those investments to where the greatest needs and gaps are prevalent. "Ending the inequities that continue to impede our progress [and…] ensuring people-centered services—to put people at the center and make sure that our programming is addressing their very specific needs," helps ensure that PEPFAR is providing life-long services.
Final speaker, Greg Millett, Vice President and Director, Public Policy, amfAR, discussed how HIV has changed the world, and similarities between COVID-19 and HIV. Greg discussed clinicians on the front lines, the power of community, the recognition of overlapping epidemics, and the role of advances in science in the HIV epidemic.
As the speakers noted, ending the HIV epidemic cannot be achieved alone. We look to stakeholders and community partners to reiterate the messages and commitment to doing the hard work in their own communities. This can be done by talking to colleagues and partners about what you heard in today's webinar and sharing your commitment to ending the HIV epidemic; ensuring key messages are included when developing documents and talking points; and reaching out to new partners to enhance and/or establish new programs. As Harold stated, the work in ending the HIV epidemic "is going to call for new partnerships, potentially new programs, and an increased focus on the need to address HIV not just as a medical issue but as a social justice issue."
Read and learn more HERE!:
https://www.hiv.gov/blog/white-house-federal-and-community-leaders-discuss-future-hiv?utm_source=email&utm_medium=email&utm_campaign=daily20210624&utm_content=federalresponse
********
OraSure Donate HIV Self-Tests to Communities in Need
Let's get tested! There are more options than ever to get tested for HIV. With National HIV Testing Day (June 27) just around the corner, Greater Than AIDS and Walgreens , together with OraSure Technologies, Inc., are providing donated OraQuick In-Home HIV Tests to community partners across the U.S.
FDA-approved OraQuick In-Home HIV Tests and Stay Connected. Stay Healthy. community toolkits were sent to 175 health departments and HIV/AIDS service organizations in 35 states through the Greater Than AIDS/Walgreens National HIV Community Partnership – an 11-year private-public partnership to expand free HIV testing and information in the U.S. More than half (55%) of the receiving agencies are in high priority regions identified in the Ending the HIV Epidemic in the U.S. (EHE).
By distributing the HIV self-tests to local organizations, the partnership reinforces the role local agencies play in supporting clients through the testing experience with counseling and linkage services, including to PrEP – an HIV prevention medication- and HIV treatment.
Partner with Us Promo
To help support HIV engagement and outreach, local agencies receive a Stay Connected. Stay Healthy. community toolkit including I Got Tested: What's Next informational brochures, T-shirts, non-medical masks, and buttons for staff, as well as access to a digital toolkit, including customizable graphics, sample social posts, web content, and more.
Dedicated consumer resources on GreaterThanAIDS.org (in English and Spanish ) serve as the hub for the program, with an interactive map of participating organizations and information about HIV self-tests and other HIV prevention and treatment content.
When COVID-19 initially limited in-person HIV services, many providers adopted HIV self-test programs to provide another option for those not able to get tested in person. While pandemic restrictions lift across the country, HIV self-testing is here to stay, offering another choice for individuals who want to get tested at home, or wherever is convenient.
This is the second year the Greater Than AIDS/Walgreens National HIV Community Partnership is donating HIV self-tests to community partners, with more than 15,300 distributed. The program builds on the previous nine years when the partnership provided more than 67,000 free HIV tests through the in-store HIV testing events at Walgreens in conjunction with NHTD. (We hope to be back in stores next year!)
Read and learn more HERE!:
https://www.hiv.gov/blog/greater-aids-walgreens-orasure-donate-hiv-self-tests-communities-need?utm_source=email&utm_medium=email&utm_campaign=daily20210624&utm_content=federalresponse
********
Ending the HIV Epidemic: Ready, Set, PrEP
Pre-exposure prophylaxis (or PrEP) medications are prescription medications that people take daily to significantly reduce their risk of acquiring HIV through s*x. PrEP can stop HIV from taking hold and spreading throughout the body. Two medications are FDA-approved for use as PrEP: TRUVADA and DESCOVY. When taken daily, PrEP is highly effective for preventing HIV from s*x.
The Ready, Set, PrEP program makes PrEP medication available at no cost for qualifying recipients. To receive PrEP medication through this program, you must:
Lack prescription drug coverage
Be tested for HIV with a negative result
Have a prescription for PrEP
Talk to your healthcare provider or find a provider at HIV.gov Locator to find out if PrEP is right for you.
Read and learn more HERE!:
https://www.getyourprep.com/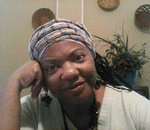 Posted By: agnes levine
Friday, June 25th 2021 at 10:32AM
You can also
click here to view all posts by this author...