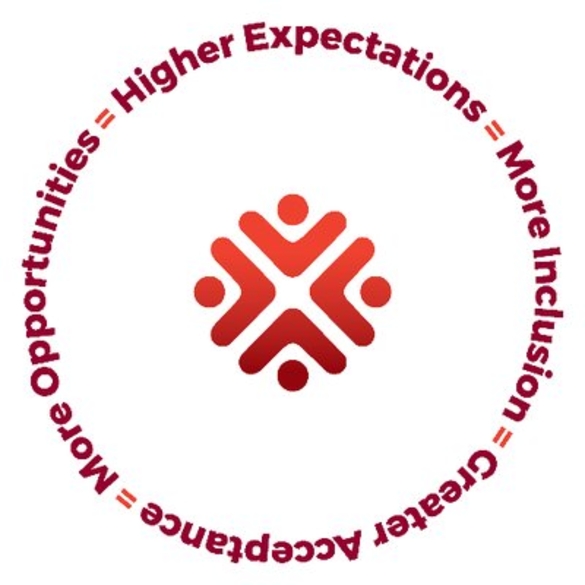 For immediately Release From MdDDC!
The Council releases the weekly #LegislativeReports, and provides links to the bills we prioritize and bills we are monitoring. This week's report is below:
For the first time in history, the Maryland General Assembly opened the legislative session virtually. While it is different, the Council will continue to provide information and advocacy on key bills that impact the lives of Marylanders with developmental disabilities and their families.
Weekly legislative reports are available. Click the links below to view the bills we are monitoring and those that are a priority.
Priority Legislation 3/5/2021
Read and learn more HERE!:
https://www.md-council.org/wp-content/uploads/2021/03/Maryland-DD-Council-Priority-Legislation-3.05.21.pdf
Legislation To Monitor:
https://www.md-council.org/wp-content/uploads/2021/03/Maryland-DD-Council-Legislation-to-monitor-3.05.21.pdf
VISIT:
https://www.md-council.org
********
AUCD Is Seeking Fellows
Association of University Centers on Disabilities seeks applicants for the 2021 Policy Fellowship. The goal of the Fellowship is to enhance the leadership capacity of the Fellow through work experiences and responsibilities.
Position Title: AUCD Policy Fellow
Location: AUCD Headquarters, Silver Spring, MD or virtual
Service Term: June 1, 2020- May 31, 2021
Supervisor Name: Rylin Rodgers
Supervisor Title: Public Policy Director
Supervisor Email: rrodgers@aucd.org
Address: 1100 Wayne Avenue, Suite 1000,
Silver Spring, MD 20910
Phone: 301-588-8252
Website:
www.aucd.org
OVERVIEW
National legislation and advocacy activities have significant impacts on the nature and extent of services and supports for persons with disabilities and their families at the state and local level. It is imperative that current and future leaders in the field of disabilities have an in-depth understanding of the many issues and factors that influence and guide policy development, as well as the implementation of disability related laws by executive branch agencies. Knowledge of these issues and the factors that influence them, as well as the policy process at the national level, collaboration with national advocacy organizations, participation in legislative advocacy, contact with federal agency officials and involvement in federal grants of a national scope have resulted in an enhanced and expanded leadership potential of Fellows as they return to their home communities.
MISSION
AUCD's mission is to advance policies and practices that improve the health, education, social, and economic well-being of all people with developmental and other disabilities, their families, and their communities by supporting our members in research, education, health, and service activities that achieve our vision.
PURPOSE of the POSITION
The purpose of the Fellowship is to provide significant experiences in national level activities related to policy and legislative development, advocacy, program development, technical assistance, and AUCD administration. The Fellowship in Disability Policy is envisioned as a mutually beneficial arrangement between the Fellow, the Fellows community, and the AUCD central office. The Fellow will benefit from the experiences and contacts developed during the Fellowship period as well as participation in national level activities and subsequently informing their base community of activities and knowledge gained. AUCD will benefit by having increased assistance to carry out its mission as well as additional local and state perspectives from the AUCD network. The overall goal of the Fellowship is to enhance the leadership capacity of the Fellow through a range of work experiences and responsibilities aiming to:
Provide experience in the development of national policy and legislation related to individuals with disabilities, their families and those who work on their behalf;
Broaden the Fellow's knowledge of the AUCD membership, its work and issues; and
Develop key relationships with other federal level organizations including federal agencies, associations, advocacy groups, and other public and private entities related to the disabilities field.
QUALIFICATIONS/ RESPONSIBILITIES
Eligible applicants must be at least 18 years of age, be a citizen, national, or lawful permanent resident alien of the United States, and eligible for employment. Persons with disabilities or family members and persons from culturally diverse backgrounds are encouraged to apply.
The Fellowship experience will be jointly developed by the Fellow and AUCD senior staff based on the needs of the central office and Policy Team, taking into consideration current AUCD projects and priorities, as well as skills and interests of the Fellow. At a minimum, the Fellow will be responsible for the following:
· Assist in writing and dissemination of Disability Policy News, AUCD's weekly legislative
update;
· Attend relevant meetings/forums and congressional hearings;
· Participate in meetings with Congressional offices related to particular policy issues;
· Work with AUCD's Policy Team to formulate and promote the legislative goals of AUCD;
· Provide policy updates and technical assistance to association members;
· Draft press releases;
· Develop and distribute action alerts;
· Assist with planning and logistics of the Disability Policy Seminar and AUCD's Annual
Meeting;
· Attend AUCD all-staff meetings; and
· Other special projects/activities/tasks as needed.
PREFERRED SERVICE HOURS/WEEKLY SCHEDULE:
Monday-Friday, 9 a.m. - 5:00 p.m. Location options for in-person at AUCD office in downtown Silver Springs, MD or remote. The AUCD office is located in downtown Silver Spring, MD, one block from the red line Silver Spring Metro station. This is a full-time position.
COMPENSATION:
Competitive salary in range of $50,000-$58,000 based on education and experience; health, retirement, disability and life insurance benefits; and three weeks' vacation. Opportunity to be involved in a broad range of disability-related issues, work in a fast paced yet relaxed office atmosphere and to have the potential to truly make a national impact.
TO APPLY:
Applicants should submit a letter of interest explaining their reasons for wanting to become a Fellow, what they hope to get out of the fellowship, and how they plan to use the knowledge and skills gained. Please include a current resume and at least three letters of reference. A recent writing sample will be accepted but is not required. Please send all documents as attachments via e-mail only to: Rylin Rodgers, Director of Public Policy, rrodgers@aucd.org.
For additional information on AUCD, visit:
www.aucd.org.
Applications are accepted until March 30th
VISIT:
https://www.aucd.org/template/news.cfm?news_id=15273&parent=16&parent_title=Home&url=/template/index.cfm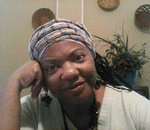 Posted By: agnes levine
Saturday, March 6th 2021 at 4:26PM
You can also
click here to view all posts by this author...