For Immediate Release From Cathedral Bookstore!
********YOU ARE INVITED TO PARTICIPATE********
Cathedral Bookstore Proudly Announces Our New Special Four Segment Virtual Mental Heath Series
WHAT: Free Virtual Segments On Improving Your Mental Health
WHEN: Tuesdays in March beginning March 9th
WHY: Topics centered around how to better & improve the state of our mental
health. Learn common stigmas and misconceptions regarding mental
health.*
TIME: 6:00 pm on Tuesdays in March beginning March 9th
HOW:
https://zoom.us/j/94409098041
*A new speaker every week. All segments are free to attend virtually.
********
FIRST SEGMENT FEATURING Reverend Bobbi Patterson, PhD..
Tuesday, March 9 at 6pm
Recasting burnout as a crucial phase of service, Building Resilience Through Contemplative Practice uses real-world case studies to teach professionals and volunteers unique skills for cultivating resilience. Viewing service and burnout as interdependent throughout phases of stability, collapse, reorganization, and exploitation, the book uniquely combines elements of adaptive resilience theory with contemplative practices and pedagogies.
Drawing on the authorís extensive experience working at the intersection of service and contemplative practices, this is the first book to demonstrate how and why professionals and volunteers can reframe burnout as an opportunity for resilience-building service. User-friendly case studies provide tools, skills, and exercises for reconstructive next steps. Chapters address personal, group, and structural levels of service and burnout.
VISIT:
https://www.cathedralbookstore.org/building-resilience-through-contemplative-practice.html
********
SECOND SEGMENT FEATURING Dean Kate Moorehead.
March 16 at 6:00 p.m., EST
Do you know how to understand the landscape of your mind?
Do you recognize healthy thinking from unhealthy thinking?
Hear Dean Kate Moorehead, author of 'Healed: How Mary Magdalene was Made Well' as she talked about the demons that possessed Mary Magdalene and how she came to be healed. After a short presentation with slides, Dean Kate will lead the class in a reflective exercise followed by discussion. The goal of this segment is to assist with the triage of thoughts, allow God to begin to heal our minds and help us see how Mary Magdalene can be our guide in a journey to mental and spiritual health.
VISIT:
https://www.cathedralbookstore.org/healed-how-mary-magdelene-was-made-well.html
********
VISIT Cathedral Book Store at:
https://www.cathedralbookstore.org/healed-how-mary-magdelene-was-made-well.html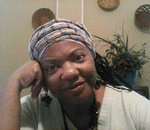 Posted By: agnes levine
Saturday, March 6th 2021 at 2:56PM
You can also
click here to view all posts by this author...