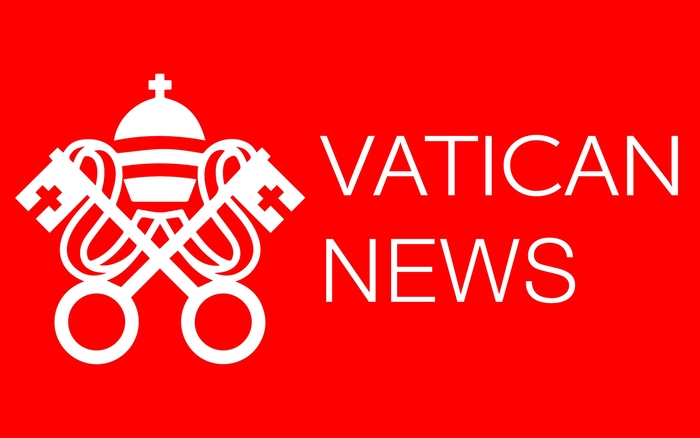 For Immediate Release From Vatican News!
Pope Urges Iraqi Authorities to Rebuild Society on Fraternal Solidarity:
Pope Francis gives his first speech on Iraqi soil on Friday to authorities, civil servants, and diplomats, and indicates the path toward a genuine recovery of the nation following years of conflict and terrorism.
By Robin Gomes
The crises facing Iraq can be overcome by building a society based on fraternal union, solidarity and concord through concrete acts of care and service, especially for the vulnerable and those most in need. After a crisis, what will help us rebuild the world better than what was before is the virtue of fraternal solidarity and coexistence.
Pope Francis made that exhortation on Friday while addressing Iraq's authorities, the diplomatic corps and representatives of civil society at the presidential palace in the capital, Baghdad.
Emerging from Covid-19
In the first discourse of his 33rd foreign visit outside Italy, the Holy Father noted that his trip to Iraq was taking place at a time when the world was trying to emerge from the Covid-19 pandemic.
The crisis that has hit not only people's health but also exacerbated social and economic conditions, he said, calls for a concerted effort to take necessary steps toward recovery. But above all, the crisis summons all to "rethink our styles of life… and the meaning of our existence" (Fratelli tutti, 33). The Pope added we need to come out of it "better than we were before, and with shaping a future based more on what unites us than on what divides us."
Fraternal Coexistence
The disastrous effects of wars, the scourge of terrorism, and sectarian conflicts that have plagued Iraq over several decades, the Pope noted, have often been grounded in a fundamentalism incapable of accepting the peaceful coexistence of different ethnic and religious groups, and different ideas and cultures.
This has brought about death, destruction, and ruin, not only materially but has also caused heartbreaks and wounds that will take years to heal. He particularly mentioned the Yazidis, "innocent victims of senseless and brutal atrocities, persecuted and killed for their religion, and whose very identity and survival was put at risk."
Pope Francis said that only when we learn to look beyond our differences and see each other as members of the same human family will we be able to begin an effective process of rebuilding and leave future generations a better, more just and more humane world.
In this regard, he pointed out that Iraq, with its hallmark of religious, cultural and ethnic diversity, is called to show everyone, especially in the Middle East, that diversity should lead to harmonious cooperation within society, rather than giving rise to conflict.
Read and learn more HERE!:
https://www.vaticannews.va/en/pope/news/2021-03/pope-francis-iraq-apostolic-journey-authorities-diplomats.html?utm_source=newsletter&utm_medium=email&utm_campaign=NewsletterVN-EN
********
Pope Meets With Iraqi Students of Scholas Occurrentes:
Pope Francis concluded the first day of his Apostolic Journey to Iraq meeting with participants in a Scholas Occurentes youth program.
By Vatican News staff writer
At the end of his first day in Iraq, Pope Francis met with young people participating in the Scholas Occurentes Foundation programmes in Baghdad.
A statement from the Press Office of the Holy See noted that the young people came from various religious denominations present in the country and were accompanied by the Foundation's coordinator for Italy, Mario Del Verme.
Read and learn more HERE!:
https://www.vaticannews.va/en/pope/news/2021-03/dreaming-of-their-future-pope-meets-scholas-occurentes-youth.html?utm_source=newsletter&utm_medium=email&utm_campaign=NewsletterVN-EN
********
Pope Francis' Expressions of Closeness With The Iraqi People
Closeness is a hallmark of Pope Francis's personal style as a shepherd. As he continues his Apostolic Journey to Iraq, we explore the many times he has expressed his closeness to the Iraqi people.
By Sr Bernadette Mary Reis, FSP
At the end of Wednesday's General Audience on March 3rd, Pope Francis spoke about his upcoming "three-day pilgrimage" to Iraq. "For a long time", he said, "I have wanted to meet those people who have suffered so much, to meet that martyred Church in the land of Abraham."
We chronicle how Pope Francis has manifested his continuing concern for Iraq and its people and his closeness to them through his Twitter account and Angelus appeals.
'I know how much you suffer'
Pope Francis has often spoken directly to the people of Iraq. In an appeal after the recitation of the Angelus on 20 July, 2014, he spoke about the persecution Iraqis were suffering after having lived and offered a "meaningful contribution to the good of society." Today, he said, "they are pushed out, forced to leave their homes without the opportunity to take anything with them. To these families and to these people I would like to express my closeness and my steadfast prayer."
"Dearest brothers and sisters so persecuted, I know how much you suffer, I know that you are deprived of everything. I am with you in your faith in Him who conquered evil!"
A week later, he again mentioned Iraq, along with the Middle East and Ukraine. He asked for continued prayers so that peace could become a reality through "the tenacity of dialogue and negotiation and with the power of reconciliation." Then he made an impassioned appeal for an end to all war:
Brothers and sisters, never war! Never war! I think mostly of the children, of those who are deprived of the hope for a dignified life, of a future: dead children, wounded children, maimed children, orphaned children, children who have the remnants of war as toys, children who do not know how to smile.
Read and learn more HERE!:
https://www.vaticannews.va/en/pope/news/2021-03/pope-francis-expressing-his-closeness-with-the-iraqi-people.html?utm_source=newsletter&utm_medium=email&utm_campaign=NewsletterVN-EN
********
Pope To Iraqi Clergy, Religious: Violence And Hate Are Incompatible With Religion:
Pope Francis meets with bishops, clergy and religious in the Cathedral of Our Lady of Salvation in Baghdad, stressing the importance of sowing seeds of reconciliation and fraternal coexistence that can lead to a rebirth of hope for everyone.
By Lydia O'Kane
In 2010, 48 worshippers including women and children, and two young priests were killed in a terrorist attack at the Syro-Catholic Cathedral of Our Lady of Salvation in Baghdad.
More than ten years on from that horrific event, Pope Francis came to this place of worship on Friday, the first day of his Apostolic Visit to Iraq.
There he met with bishops, clergy, religious, seminarians, catechists and lay leaders, noting that they were "gathered in this Cathedral of Our Lady of Salvation, hallowed by the blood of our brothers and sisters who here paid the ultimate price of their fidelity to the Lord and His Church."
Virus of discouragement
Addressing those present, the Pope told them never to lock down their apostolic zeal in the face of daily challenges, especially during this time of pandemic.
"We know how easy it is to be infected by the virus of discouragement that at times seems to spread all around us," he said. "Yet the Lord has given us an effective vaccine against that nasty virus. It is the hope born of persevering prayer and daily fidelity to our apostolates."
Pope Francis went on to say that with this vaccine, "we can go forth with renewed strength, to share the joy of the Gospel as missionary disciples and living signs of the presence of God's kingdom of holiness, justice and peace."
Perseverance amid hardship
The Pope highlighted the hardships that so many Iraqi faithful have faced in recent decades. He spoke of the effects of war and persecution, the fragility of basic infrastructures and the ongoing struggle for economic and personal security that has frequently led to internal displacements and the migration of many people, including Christians, to other parts of the world.
Pope Francis also thanked his "brother bishops and priests," for remaining close to their people; and he encouraged them to persevere in these efforts, "in order to ensure that Iraq's Catholic community, though small like a mustard seed, continues to enrich the life of society as a whole."
Fraternal union
"The love of Christ," said the Pope, "summons us to set aside every kind of self-centredness or competition; it impels us to universal communion and challenges us to form a community of brothers and sisters who accept and care for one another."
"How important is this witness of fraternal union in a world all too often fragmented and torn by division," he said. "Every effort made to build bridges between ecclesial, parish and diocesan communities and institutions will serve as a prophetic gesture on the part of the Church in Iraq and a fruitful response to Jesus' prayer that all may be one."
Read and learn more HERE!:
https://www.vaticannews.va/en/pope/news/2021-03/pope-francis-violence-and-hate-are-incompatible-with-religion.html?utm_source=newsletter&utm_medium=email&utm_campaign=NewsletterVN-EN
********
Messages Of Peace And Blessing: Papal Telegrams From Flight To Iraq
Pope Francis sends telegrams to heads of state as the papal plane flies over their countries, headed for Iraq.
As is customary, Pope Francis has sent telegrams to heads of state of countries the papal plane flies over as it heads to Iraq, where the Holy Father will be making an Apostolic Visit from 5-8 March.
Italy
Departing from Rome at 7.45 local time, Pope Francis first sent a message to President Sergio Mattarella:
As I leave Rome to go to Iraq, a pilgrim of peace and brotherhood among peoples, I am pleased to address to you, Mr. President, my respectful greeting, which I accompany with fervent wishes of serenity and prosperity for the dear Italian people.
Greece
The Pope's next telegram is addressed to Greek President, Katerina Sakellaropoulou, as he flies over Greece:
As my Apostolic Journey to Iraq takes me over Greek airspace, I send warm greetings to your Excellency and pray that God Almighty will bestow upon you and your fellow citizens his blessings of unity, peace and prosperity.
Cyprus
Then flying over Cyprus, The Holy Father addresses President Nicos Anastasiades:
Entering Cypriot airspace on my Apostolic Journey to Iraq, I extend cordial greetings to your Excellency and the people of Cyprus, with fervent prayers that God will bless you all with harmony and peace.
Palestine
Addressing Palestinian President, Mahmous Abbas, Pope Francis wrote:
As I fly over Palestinian territory on my Apostolic Journey to Iraq, I extend cordial greetings to Your Excellency and your fellow citizens, and I pray that the Most High God will bless all Palestinians with peace and well-being.
Israel
The Papal plane then flew over Israel, where Pope Francis sent a telegram to President Reuven Rivlin:
Entering Israeli airspace on my Apostolic Journey to Iraq, I send warm greetings to you and the people of the nation, praying that Almighty God will bless all with his gifts of harmony and peace.
Jordan
The final state to receive a telegram from Pope Francis was Jordan, where the Holy Father wrote to His Majesty Abdullah II, before arriving in Iraq:
I offer cordial greetings to Your Majesty, the members of the Royal Family and the people of Jordan as I fly over Jordanian airspace on my Apostolic Journey to Iraq. Upon the entire nation, I invoke the abundant blessings of the Most High.
Read and learn more HERE!:
https://www.vaticannews.va/en/pope/news/2021-03/pope-francis-telegrams-states-journey-iraq.html?utm_source=newsletter&utm_medium=email&utm_campaign=NewsletterVN-EN
********
Baghdad, Successor to Babylon: Iraq's Capital At A Glance
Baghdad, the first destination of Pope Francis' Apostolic Journey to Iraq, is not simply the capital city of modern Iraq. In the Middle Ages, it was the heart of the entire (Sunni) Islamic world. Even the Baldachin at St. Peter's Basilica carries an etymological reminder of the glorious Abbasid capital.
By Emil Anton
Baghdad is a city laden with historical and religious significance. It was founded by Caliph Al-Mansour in 762 AD to be the new capital of the Abbasid empire, that is, of the entire Muslim world.
The caliphs were considered successors of the Prophet Muhammad. The Abbasids took their name from Muhammad's uncle, named Abbas, and gave form to classical Sunni Islam.
However, the Shiites, followers of the party of Ali, Muhammad's cousin and son-in-law, rejected the caliphs and held that the true successors of Muhammad were the Imams of the Ahl al-Bayt (Muhammad's family and descendants, through Ali).
The sanctuary around Ali's tomb in Najaf is a Shia center of the first rank, and it is also the home of the senior Shia leader Ayatollah Al-Sistani, whom Pope Francis is scheduled to meet on Saturday.
In other words, Iraq is not just another Muslim country, but a land central to both Sunni and Shia history.
Read and learn more HERE!:
https://www.vaticannews.va/en/church/news/2021-03/pope-iraq-journey-background-baghdad-babylon-capital.html?utm_source=newsletter&utm_medium=email&utm_campaign=NewsletterVN-EN
********
Enjoy many good photos of HIS HOLINESS, POPE FRANCIS on Day 1 in Iraq HERE!:
https://www.pinterest.com/levineoliverpub/cooling-well-water-ministries-viii-hrm-q-agnes-gg/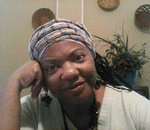 Posted By: agnes levine
Saturday, March 6th 2021 at 11:19AM
You can also
click here to view all posts by this author...