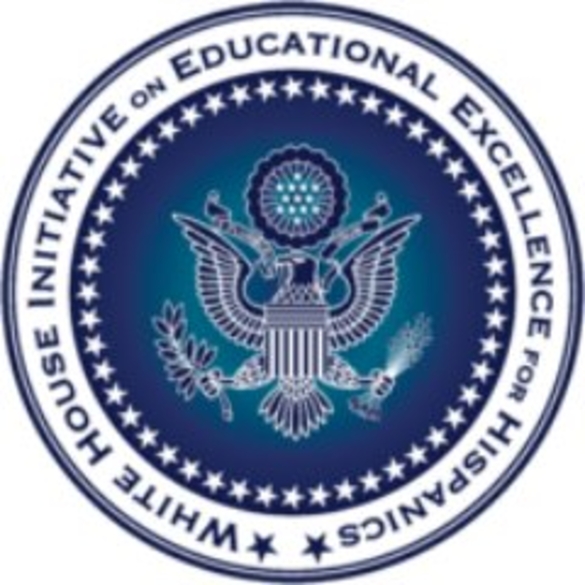 For Immediate Release From White House Hispanic Prosperative Initiative!
To our Nation's Parents and Students:
I write first, as your new Secretary of Education, to acknowledge the extraordinarily challenging year you've endured. Between the health crisis, economic hardship, staunch national division, and the struggle to make progress in learning while apart from teachers and peers, the impact of the pandemic is still very real and will be felt for years to come.
And yet, you've kept going. As a parent of two who experienced these same concerns and uncertainties, and an educator who has been moved by the resilience of the students and families I've met, let me say: you deserve recognition and you have my deepest thanks.
Brighter days are ahead. We are making progress. More schools across the country are reopening for in-person learning, and they're doing so with the help of clear, science-based guidance from experts in the field. The Department has released part one of a COVID-19 Handbook
https://www2.ed.gov/documents/coronavirus/reopening.pdf?utm_content=&utm_medium=email&utm_name=&utm_source=govdelivery&utm_term=
to help schools implement guidance
https://www.cdc.gov/coronavirus/2019-ncov/community/schools-childcare/operation-strategy.html?utm_content=&utm_medium=email&utm_name=&utm_source=govdelivery&utm_term=
from the Centers for Disease Control and Prevention, and we're working on the second volume. Together, these guides will provide more evidence-based strategies for schools to minimize disruptions caused by school closures, especially for our most vulnerable students and communities and address the impact of COVID-19 on educational opportunity across communities.
The most pressing challenges we face aren't new. Since I began teaching more than 20 years ago, opportunity gaps remain. There are still unacceptable disparities in high school graduation rates and higher education is still out of reach for too many students, including learners of color, those from low-income families, and those, as I was, who would be the first in their families to attend.
These inequities aren't just holding our children back from achieving their full potential – they're holding our nation back, too. We all benefit when our children have high-quality opportunities to develop their skills and build their knowledge – and then, share their gifts and talents with the world.
Our first priority is to return students to the classroom for in-person learning, but we know there's more work to be done once we've achieved that goal. We're also working toward building better career pathways, making college more affordable, ensuring all students have access to high quality schools with a balance of quality coursework that include the arts and sciences, supporting teacher quality and improving teacher diversity, ensure teachers receive the support and respect they need and deserve, expanding access to high-quality preschool, and supporting high-quality career and technical education.
President Biden's plans are bold, but they match the urgency that the challenges before us demand. And as Secretary, I will always keep students and their success at the heart of the Department's work.
We know that, given the right support, resources and opportunities, our potential is boundless. Despite our worries as parents, this year we've seen new proofs of our children's ingenuity, optimism, and ability to overcome the toughest of circumstances.
If we all commit to approaching the remainder of this school year – and the years to come – with this same mindset of possibility, dedication, and innovation, we can and will make good on our promise to America's students. As an educator and as a parent, I commit to safeguarding and advancing the dreams of your children, as I commit to the dreams of my own son and daughter.
Our nation's students deserve – and they will get – our very best efforts, our most collaborative thinking, and our deepest belief in their abilities. Together, we can build a future of promise and opportunity that makes no exceptions. (Here's a video about the path ahead
https://www.youtube.com/watch?utm_content&utm_medium=email&utm_name&utm_source=govdelivery&utm_term&v=jmS6kT_4hZA.)
Sincerely,
Secretary Miguel Cardona
********
A los padres y estudiantes de nuestra nación:
Les escribo por la primera vez como el nuevo secretario de Educación de EE.UU. para reconocer lo difícil que ha sido este año pasado para ustedes y las muchas dificultades que han tenido que sobrevivir. Entre la crisis de salud, las dificultades económicas, la profunda división nacional y la lucha por aprender lejos de maestros y compañeros, el impacto de la pandemia sigue siendo muy real y se seguirá sintiendo en los próximos años.
A pesar de esto, ustedes han seguido adelante. Como padre de dos hijos que han sufrido estas mismas preocupaciones e incertidumbres, y un educador que se ha sentido conmovido por la capacidad de recuperación de los estudiantes y las familias que he conocido, permítanme decirles: ustedes merecen reconocimiento y tienen mi más profundo agradecimiento.
Se aproximan mejores días. Estamos progresando. Más escuelas por todo el país abren de nuevo sus puertas al aprendizaje presencial, y lo están haciendo con la orientación clara y científica de expertos en este tema. El Departamento ha publicado la primera parte de un Manual de COVID-19
https://www2.ed.gov/documents/coronavirus/reopening.pdf?utm_content=&utm_medium=email&utm_name=&utm_source=govdelivery&utm_term=
para ayudar a las escuelas a implementar las normas
https://espanol.cdc.gov/coronavirus/2019-ncov/community/schools-childcare/operation-strategy.html?utm_content=&utm_medium=email&utm_name=&utm_source=govdelivery&utm_term=
de los Centros para el Control y la Prevención de Enfermedades, y estamos en proceso de elaborar el segundo volumen. Estas dos guías proporcionarán estrategias reconocidas para que las escuelas minimicen las interrupciones causadas por el cierre de escuelas, especialmente para los estudiantes y comunidades más vulnerables, y abordarán el impacto de COVID-19 en la enseñanza a través de las varias comunidades.
Los desafíos que enfrentamos no son nuevos. Desde que comencé a enseñar hace más de 20 años, siguen existiendo brechas de oportunidad. Todavía existen disparidades inaceptables en las tasas de graduación de escuela secundaria, y la educación superior aún está fuera del alcance de muchos estudiantes, incluidos los de color, de familias de bajos ingresos y aquellos como yo que son los primeros de su familia en asistir a la universidad.
Estas desigualdades no solo impiden que nuestros niños alcancen su máximo potencial, también impiden el progreso de nuestra nación. Todos nos beneficiamos cuando nuestros niños tienen oportunidades de alta calidad para desarrollar sus habilidades y conocimientos para luego compartir sus dones y talentos con el mundo.
Nuestra primera prioridad es que los estudiantes regresen al aprendizaje presencial en el aula, pero sabemos que hay más que hacer una vez que hemos logrado ese objetivo. También trabajamos para crear mejores oportunidades profesionales, hacer la universidad más asequible, garantizar que todos los estudiantes tengan acceso a escuelas de alta calidad con cursos equilibrados que incluyan las artes y las ciencias, respaldar la calidad y diversidad de los maestros, garantizar que los maestros reciban el apoyo y respeto que necesitan y merecen, ampliar el acceso al preescolar de alta calidad y apoyar la educación técnica y profesional de alta calidad.
Los planes del presidente Biden son audaces, pero coinciden con la urgencia de la situación actual. Y como secretario, siempre mantendré a los estudiantes y su éxito como el principal objetivo del Departamento.
Sabemos que con el apoyo, los recursos y las oportunidades adecuadas nuestro potencial no tiene límite. A pesar de nuestras preocupaciones como padres, este año hemos visto nuevas pruebas del ingenio, optimismo y capacidad de nuestros hijos para superar las circunstancias más difíciles.
Si todos nos comprometemos a enfrentar el resto de este año escolar y los años próximos con ese mismo criterio de posibilidad, dedicación e innovación, podemos cumplir y cumpliremos con nuestra promesa a los estudiantes estadounidenses. Como educador y padre, me comprometo a proteger y promover los sueños de sus hijos, igual que lo he hecho con los de mi propio hijo e hija.
Los estudiantes de nuestra nación se merecen y obtendrán nuestros mejores esfuerzos, nuestros pensamientos más colaborativos y nuestra confianza más profunda en sus habilidades. Juntos podemos construir a un futuro lleno de promesa y oportunidad sin excepción. (Aquí hay un video
https://www.youtube.com/watch?utm_content=&utm_medium=email&utm_name=&utm_source=govdelivery&utm_term=&v=jmS6kT_4hZA
sobre el camino por delante.)
Atentamente,
Miguel Cardona
Secretario de Educación de EE.UU.
Update your subscriptions, modify your pass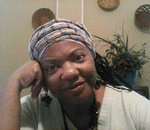 Posted By: agnes levine
Thursday, March 4th 2021 at 2:41PM
You can also
click here to view all posts by this author...