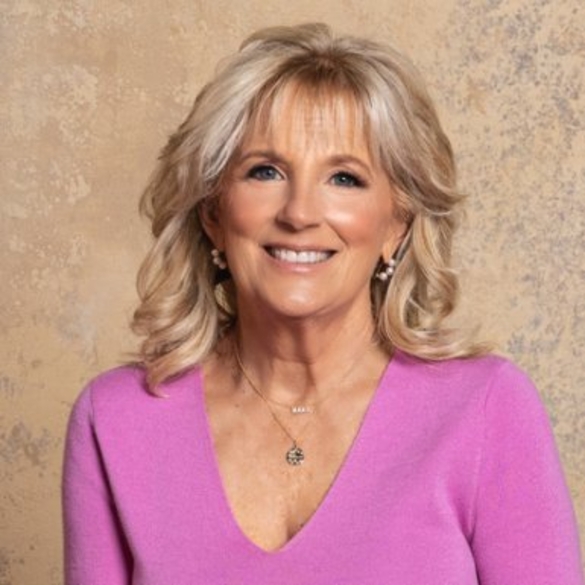 For Immediate Release From FLOTUS Dr. Jill Biden!
"Space Station Honors Late 'Hidden Figures' Mathematician Katherine Johnson:"
Northrop Grumman's space station supply ship — named the S.S. Katherine Johnson in honor of the late mathematician whose work inspired the film "Hidden Figures" — was launched into orbit on Saturday.
Saturday marked the 59th anniversary of John Glenn's historic launch, in which Johnson provided calculations as part of NASA's computer pool. Johnson, alongside other Black women, worked at NASA's Langley Research Center in Hampton, Va., processing data that had a major role in multiple historic manned space missions, The Associated Press reported.
"Mrs. Johnson was selected for her hand-written calculations that helped launch the first Americans into space, as well as her accomplishments in breaking glass ceiling after glass ceiling as a Black woman," Northrop Grumman Vice President Frank DeMauro said, according to the AP.
DeMauro also suggested that launch viewers watch the movie "Hidden Figures" to learn more about Johnson's contributions following Saturday's launch.
Read and learn more HERE!:
https://thehill.com/homenews/news/539727-space-station-honors-late-hidden-figures-mathematician-katherine-johnson
********
"Women Scientists At Forefront Of COVID-19 Research:"
Women researchers have been at the forefront of the fight against COVID-19, with female scientists across the globe playing pivotal roles, from advancing knowledge on the virus, to developing vaccines, treating patients and assessing the pandemic's devastating economic and social impact.
However, the health crisis has laid bare disparities in the scientific system. Girls are significantly under-represented in Science Technology Engineering and Mathematics (STEM) subjects at school, and women occupy fewer senior positions than men at top universities. The pandemic has widened the existing gender gap, with closed labs and increased care responsibilities for women.
"Education is one of the best ways to achieve gender equality," says Prof Dr Bartel Van de Walle, Director of the United Nations University-MERIT (UNU-MERIT) in Maastricht
https://www.merit.unu.edu/.
"Over the last tumultuous year, our female researchers and PhD fellows have produced several research reports and policy briefs on the COVID-19 pandemic."
At UNU-MERIT, female researchers play a key role in working on the 2030 Agenda.
As we mark the International Day of Women and Girls in Science on 11 February
https://www.un.org/en/observances/women-and-girls-in-science-day,
UNRIC interviewed Racky Balde and Tatenda Zinyemba, two PhD fellows at UNU-MERIT, who have both been studying the impact of COVID-19 in Africa.
Why did you want to become a scientist?
Tatenda: In addition to enjoying problem solving, I have always been curious about why certain individuals or groups are more disadvantaged or marginalised than others.
Racky: When I was in primary school, I followed a documentary on the economic development of some Asian countries that were at the same level as my country, Senegal, in the 60s. I was curious and puzzled and wanted to understand the process of economic development.
Read and learn more HERE!:
https://unric.org/en/women-scientists-at-forefront-of-covid-19-research/
********
"For The First Time, Two Women Will Coach In The Super Bowl. And Sarah Thomas Will Referee."
The 55th Super Bowl will feature a first: Two women will be coaching in the game.
Lori Locust, a defensive line assistant, and Maral Javadifar, an assistant strength and conditioning coach, are both on the staff of Tampa Bay Buccaneers Coach Bruce Arians.
Before 2015, the N.F.L. had never had a female coach. But this season there were eight, by far the most ever. They include Jennifer King, whose recent promotion by the Washington Football Team made her the first Black woman to coach full-time in the league.
Advocates of women in sports are cautiously optimistic that the number of women coaching in the N.F.L. will continue to grow. But they look with caution at the number of minority head coaches in the league, and the stop-and-start progress of the league's Rooney Rule. There were eight minority head coaches in 2017; currently there are just three.
Sunday's game will include another first for women. When Javadifar and Locust go to shake the referees hands, they'll shake the hand of down judge Sarah Thomas, the first woman to officiate a Super Bowl.
Thomas, 47, became the first woman to referee full-time in the N.F.L. in 2015 and first officiated a playoff game in 2019. She was profiled by The New York Times in 2009, when Thomas was major college football's only female referee.
Read and learn more HERE!:
https://www.nytimes.com/2021/02/07/sports/football/sarah-thomas-super-bowl-referee.html
********
"Catalyst Transforms Plastic Waste To Valuable Ingredients At Low Temperature:"
For the first time, researchers have used a novel catalyst process to recycle a type of plastic found in everything from grocery bags and food packaging to toys and electronics into liquid fuels and wax.
The team published their results on Dec. 10 in Applied Catalysis B: Environmental.
"Plastics are essential materials for our life because they bring safety and hygiene to our society," said paper co-authors Masazumi Tamura, associate professor in the Research Center for Artificial Photosynthesis in the Advanced Research Institute for Natural Science and Technology in Osaka City University, and Keiichi Tomishige, professor in the Graduate School of Engineering in Tohoku University. "However, the growth of the global plastic production and the rapid penetration of plastics into our society brought mismanagement of waste plastics, causing serious environmental and biological issues such as ocean pollution."
Polyolefinic plastics — the most common plastic — have physical properties that make it difficult for a catalyst, responsible for inducing chemical transformation, to interact directly with the molecular elements to cause a change. Current recycling efforts require temperatures of at least 573 degrees Kelvin, and up to 1,173 degrees Kelvin. For comparison, water boils at 373.15 degrees Kelvin, and the surface of the Sun is 5,778 degrees Kelvin.
The researchers looked to heterogenous catalysts in an effort to find a reaction that might require a lower temperature to activate. By using a catalyst in a different state of matter than the plastics, they hypothesized that the reaction would be stronger at a lower temperature.
Read and learn more HERE!:
https://www.asiaresearchnews.com/content/catalyst-transforms-plastic-waste-valuable-ingredients-low-temperature
Follow FLOTUS Dr. Jill Biden on Twitter:
https://twitter.com/FLOTUS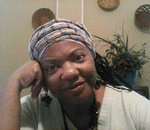 Posted By: agnes levine
Monday, February 22nd 2021 at 11:07AM
You can also
click here to view all posts by this author...