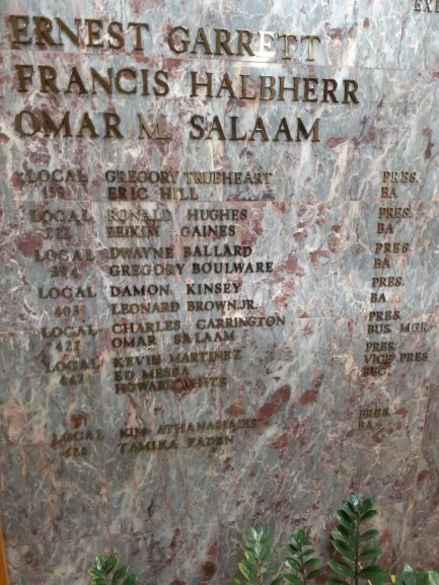 /*
~ "SO LET IT BE WRITTEN, SO LET IT BE DONE!" ~
By
Gregory V. Boulware, Esq.
3.27.16
~BoulwareEnterprises~
http://www.BoulwareEnterprises.com
(Originally Posted): BlackHistory & BlackAuthors Network are no longer in existence...
http://blackhistory.com/cgi-bin/blog.cgi?i...
http://blackauthorsconnect.com/cgi-bin/blo...
https://boulwareenterprises.wordpress.com/...
https://independent.academia.edu/GregoryVB...
Adam, Sheth, Enosh, Kenan, Mahalalel, Jered, Henoch, Methuselah, Lamech, Noah, Shem, Ham, and Japheth with all the sons thereafter – The 'Edomites' born of the sons of Dishan, Uz, and Aran were the kings that reigned in the land of 'Edom.'
It's been proven over and over again that there were Nubian Kingdoms outside of the Nile River and Region as well as new ones created in Sudan but were officially Muslim with older faiths that still exist right up until today. Research and re-examination has uncovered more truth than fiction cloaked in the villainy of deceit and the desire for power over the Black Man. Nubia was greater, but Egypt advanced the knowledge, more so in the old, middle and new kingdom of Egypt. Egypt was the greatest civilization. Art, math, science, morals, and a plethora of ideals became more developed in Egypt.
Chronicles of the achievements and contributions of Black Leaders before the Mayflower have been purposely deleted, concealed, and altered in order to control and continually enslave the 'Black Mind' for centuries.
The wide spread distribution of Cush in the ancient world described in the Bible is supported by Greek geographer Strabo* and the "Father of History," Herodotus, both of whom refer to eastern or Asian Cu****es in India as having Black skin and straight hair and western Cu****es with similar skin color but "Crispy" hair. Thus Jethro lived in the land of Cush in Arabia among other Ethiopians who had not yet completed migration to Ethiopia. He lived in Semitic Midian but he was not a Semite although he spoke a Semitic language.
Semitic descendants of Abraham, like Edom, and the Ishmaelite's, as well as other Semites, afterward occupied almost all of the Arabian Peninsula. These Semitic tribes are now named Arabians due to their occupation of Arabia, although the name "Arabia" attached to the homeland predates their occupation of the site. In the same way the Anglo-Saxons who are known as Britons are a modern parallel to this kind of name expropriation. The Angles and Saxons were non-Britons who subdued and drove the Britons out of the land. The Anglo-Saxons occupied the Britons' land and later took the name given to the land by those original inhabitants. Thus the Anglo-Saxons, although not Britons, are called British today. In the same way, Arabia may have been a Hamite name expropriated by a Semitic non-Arab second wave immigration which forced and continued the migratory flight of the Arabian Ethiopians to African Ethiopia.
The proximity of the land of Arabia to Ethiopia lends itself to Arabia being the source of the first Cu****e inhabitants of Ethiopia. The location of Ethiopia just across the Red Sea from Arabia, and the long term coexistence of the nations in the Arabian peninsula as evidence, may be added to the fact that the language of Ethiopia also originated in Arabia. Gesenius says that migrants from Arabia carried into Ethiopia "a branch of the Semitic language, viz. the Ethiopic, which stands in the closest affinity with the old Himyaritic dialect of eastern Arabia." The Greek Historian, Herodotus, says that in Xerxes' international army, (about 450 B.C.), Arabians and Ethiopians were grouped together under one command. Perhaps this was due to language similarity.
The images and idols displayed in the churches are not of Christ. Michelangelo first painted the most common religious image used in deceiving the world today. It is a picture of a blue-eyes European with blond hair, who they maliciously claim to be Jesus Christ. This false image was modeled after Cesare Borgia, who was the second son of so-called Pope Alexander VI, of Rome. The real Jesus, according to all scientific and historical facts, is an Afro-Asiatic man.
http://blackhistory.com/content/287792/my-...
More Evidence of "BLACKS IN THE BIBLE!!!" (PART FOUR)
By
Deacon Ron Gray
http://blackinamerica.com/cgi-bin/blog.cgi...
"Black churches are also recognizing the power of physical religious images. Some assemblies, like the historic Abyssinian Baptist Church of Harlem, are discussing the idea of replacing their stained-glass windows and wall paintings, which depict biblical character's as Whites, with multicultural images."
>
"Good Brother Deacon Ron Gray, I am very happy to hear and know of the changes that have and are being implemented in the Black Churches and Meeting Places of Holy Worship."
>
"In any case, Black preachers, scholars and historians are determined to establish the presence of Black kings, queens, war leaders and women of the Bible as part of missing links in Black history. The question isn't where are the Blacks in the Bible," Dr. Felder said during a telephone interview, "but where are the Whites?"
Although some film, books and art depict most biblical characters as blond and blue-eyed Europeans, a growing body of research indicates that Blacks or people who would be considered as Blacks today were among the major actors in the Bible
Other churches, like Saint Sabina Catholic Church in Chicago and Moore's Chapel A.M.E. Church in St. Petersburg, Fla., have already executed such plans.
"It's the height of a paradox for Black people to experience as much racism that we do during the week and then to go to our most holy place and see all of these White images of the so-called holy families," Dr. Felder adds. "We want to see more multicultural images and more Black images that are more correct."
Although there is evidence that Blacks were major contributors in ancient, biblical times, religious scholars say the major point is that the Bible depicted a multicultural world. "Whites are in the Bible as Greeks and Romans. Asia is mentioned and so is Hispana,"
http://blackinamerica.com/cgi-bin/blog.cgi...
>
"In Light of Cush/Kush the Dark"
Pt.1
http://blackinamerica.com/content/277155/i...
Pt.2
http://blackinamerica.com/content/277165/i...
Pt.3
http://blackinamerica.com/content/277167/i...
In Its Entirety:
https://boulwareenterprises.wordpress.com/...
"Academia"
https://independent.academia.edu/GregoryVB...
"Twitter"
https://twitter.com/AuthorBoulwareG
~BoulwareEnterprises~
http://www.BoulwareEnterprises.com
https://about.me/gregory_boulware
"Article Posting Sites"
https://www.blogger.com/profile/1091094619...
https://thenewboulwareenterprises.blogspot...
https://boulwareenterprises.wordpress.com/
http://www.linkedin.com/pub/gregory-boulwa...
https://www.goodreads.com/author/show/7237...
http://thebookmarketingnetwork.com/profile...
http://www.wattpad.com/user/GregLitideas
https://literarygreg10xsmenow.tumblr.com/
https://about.me/gregory_boulware
http://www.pinterest.com/writerauthor6bk/p...
http://www.bookcrossing.com/mybookshelf/GV...
https://www.facebook.com/profile.php?id=10...
http://ezinearticles.com/?expert_bio=Grego...
~The Connect Platform~
http://hbcu.com/cgi-bin/blog.cgi?id=641608
http://hbcuconnect.com/cgi-bin/blog.cgi?id...
http://blackwomenconnect.com/cgi-bin/blog....
http://blackinamerica.com/cgi-bin/blog.cgi...
http://chocolatepagesnetwork.com/cgi-bin/b...
http://escapeintotheword.connectplatform.c...
"Amazon"
http://www.amazon.com/Gregory-V.-Boulware/...
*/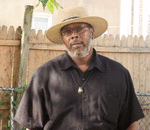 Posted By: Gregory V. Boulware, Esq.
Friday, January 8th 2021 at 2:39PM
You can also
click here to view all posts by this author...