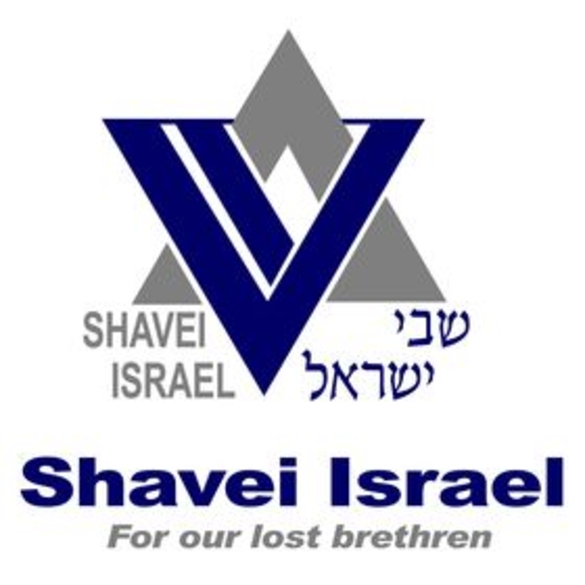 For Immediate Release From Shavei Israel ~ Royal Monarch Apostle Michael Freund!
SHAVEI ISRAEL REACHES OUT
to "lost" and "hidden" Jews around the world. From Poland to Peru, and Barcelona to Brazil, Shavei Israel aims to help descendants of Jews reconnect with the people and State of Israel. We open the door to all who have decided that Judaism and a return to the Jewish people are central to their fate and their identity.
www.shavei.org/aboutus
Ready for Chanukah? The 8-day Jewish holiday of lights starts tonight. Watch this spot for our traditional avalanche of photos from around the world...plus some exciting surprises!
https://www.facebook.com/ShaveiIsrael
********
These past several months have been challenging for everyone in ways we could never have imagined. Through it all, we have never stopped working and are now making the final plans for the aliyah of 250 Bnei Menashe!
www.shavei.org
As part of the expanded Shavei Israel online programming to provide services for our communities throughout the world, we've been holding a wonderful Zoom series in Spanish. In the following excerpt, hear from Federico Pipman, who made aliyah from Argentina 11 years ago, as he tells his inspiring Aliyah story. [With English subtitles]
www.shavei.org
Coronavirus:
In this time of deep crisis, numerous Bnei Menashe immigrants to Israel are suffering due to actual Covid-19 illness, family members in quarantine, and a desperate inability to make ends meet.
In this challenging time, let's help the most vulnerable among us.
Please join us in our support of this special community. No donation is too big or too small.
********
The incredible story of the synagogue in Covilhã, Portugal (Shaarei Kabbalah)
Every time I research or study about Jewish Portugal, I'm impressed that I always find a new surprise. A new discovery! There are many mysteries and secrets yet to be uncovered. I ask myself: Why do we know so little about the Jews of Portugal? Why was the history of the Jews of Portugal forgotten in the Jewish history books?
I want to tell you the incredible story about a lay community in Covilhã, in the region of Beira Interior, at the foot of the Serra de Estrela in Portugal. The name Covilhã points to an origin connected to the production of wool in remote times of the city's history.
We know that a Jewish community in Covilhã has existed since the 12th century and up until the prohibition of Judaism in Portugal. In the 15th century, it was considered the biggest and most important community in the Beira Interior region. It was actually considered one of the largest and strongest communities in the country—not only because of its contributions to the development of Portugal's economy and science field but also because of the number of distinguished names that left a mark on the country's history.
Examples of Covilhanese Jews linked to the epic of the Portuguese Discoveries and its maritime expansion: Mestre José Vizinho, Cosmographer of D. João II; Rui Faleiro, creator of the circumnavigation trip of Hernando de Magallanes; Francisco Faleiro, great cosmographer at the service of Spain, author of the Treatise on the sphere and on the art of navigation; Pêro da Covilhã, explorer and preparer of the sea route to India, as well as the famous João Ramalho, the first pioneer in Brazil.
Read the full article HERE!:
https://shavei.org/la-increible-historia-de-la-sinagoga-de-covilhaportugal-shaarei-kabalah/
********
Festivals and Holidays
Purim around the world in 2020
As we do every year, we have collected piles of photos from our communities around the world, from Ambato, Ecuador to Manipur, India, of costumes, megillah reading, celebrations and partying. Though the threat of Covid-19 coronavirus is on everyone's minds and some events have been...
Read and learn more HERE!:
https://shavei.org/features/holidays/
********
RECIPES
Genie Milgrom, a dear friend of Shavei Israel, was born in Havana, Cuba into a Roman Catholic Family of Spanish Ancestry. In an unparalleled work of genealogy, she was able to fully document her unbroken maternal Jewish lineage 22 generations going back as far as:
https://shavei.org/?s=Genie+Milgrom%2C+a+dear+friend+of+Shavei+Israel%2C+was+born+in+Havana%2C+Cuba+into+a+Roman+Catholic+Family+of+Spanish+Ancestry
and
https://shavei.org/?s=catholic
Learn more HERE!: Bnei Menashe recipes, which are very familiar to those who are accustomed to Indian food, are not very exacting. The best way to really learn them is to stand in their kitchen and watch… Nonetheless, it's worth giving this faloda a try. In the photos...
https://shavei.org/?s=recipes
********
Shop Shavei Israel for books and gifts:
https://shop.shavei.org/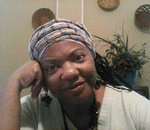 Posted By: agnes levine
Thursday, December 10th 2020 at 11:06AM
You can also
click here to view all posts by this author...