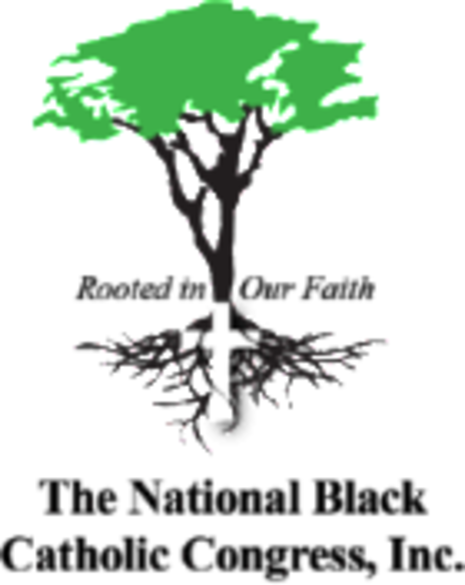 For Immediate Release From NCR!
Former Vice President Joe Biden has joined the chorus of voices hailing Pope Francis' historic decision to create Archbishop Wilton Gregory of Washington a cardinal, making him the first African American to ever receive the honor.
"Jill and I were delighted to hear the news from Pope Francis that Archbishop Gregory will be elevated to the College of Cardinals," Biden said in a statement to NCR. "This historic appointment will give the Archbishop an even larger platform to continue his lifelong commitment to social justice and those on the margins of society."
Pope Francis announced Gregory's elevation to the College of Cardinals during his Sunday Angelus in St. Peter's Square on Oct. 25.
Should Biden, a practicing Catholic, be elected president next month, he will become only the second Catholic president in United States history, and Gregory would become his cardinal archbishop. Earlier this week, Biden — who has regularly spoken about his faith on the campaign trail — cited Pope Francis' new encyclical during a speech in Georgia.
Neither the White House nor the Trump campaign responded to NCR's request for comment.
While Gregory's elevation has been met by an outpouring of support from Black Catholics and other church leaders, on Oct. 27, he also received the backing of The Washington Post's editorial board, a body that in recent years has been sharply critical of past Catholic leaders in the nation's capital.
"His promising track record so far this century, as an archbishop taking over the scandal-ridden Washington archdiocese and, before that, as the first Black president of the U.S. Conference of Catholic Bishops and as archbishop of Atlanta, suggests he may be an influential voice for a church that is more inclusive, tolerant and racially clued-in, unafraid to take firm stances on socially divisive issues," wrote the editors.
"His overall record is admirable, and he stands poised now to help nudge a massive global institution in a positive direction," they concluded.
On Oct. 27, Cardinal Sean O'Malley of Boston also offered a personal tribute to Gregory, acknowledging the historic nature of the appointment.
"The long and valiant struggle for racial justice in this country from the 17th century to the inspiring events of 2020 has been given a powerful acknowledgment by the Holy Father whose voice for social justice, human dignity and equality has been a hallmark of his papacy," said O'Malley.
Gregory is set to be elevated to the College of Cardinals during a consistory at the Vatican on Nov. 28. Due to the global pandemic, and increased restrictions in Rome due to rising COVID-19 infection rates, it remains unclear as to whether he will attend the ceremony in person.
Read and learn more at:
https://www.ncronline.org/news/people/biden-congratulates-archbishop-gregory-being-made-cardinal
********
Black Saints Matter
It's time to include people of color in the U.S. church's models of holiness.
Last fall in the month of All Saints, I rode the Amtrak from Providence, Rhode Island to Baltimore, Maryland. I was heading to a celebration of the life of Mother Mary Lange. Who's that, you ask? She's one of the Six. And if you have to ask, "Who are the other five?" then you have to hear the story.
It started when I was asked to cowrite a book about U.S. saints. The publisher wanted to include all the American saints, plus the beatified (those one miracle short of sainthood).
It's not as clear-cut as it sounds. The trouble is defining what's meant by an "American" saint. We were to cover U.S. saints only, not Canadian, not Central or South American. But should that list include those who ministered on the soil of this country before 1776? And does "U.S. soil" include Guam and Puerto Rico before, or even after, they became part of our national story?
Finally, we agreed on 12 saints: missionaries Isaac Jogues, Jean de Lalande, and René Goupil as well as Mohawk Kateri Tekakwitha. The five foundresses Elizabeth Ann Seton, Rose Philippine Duchesne, Theodore Guérin, Frances Xavier Cabrini, and Katharine Drexel. Philadelphia Bishop John Neumann and the healing presences of Father Damien De Veuster and Mother Marianne Cope. In addition, we admitted three who'd attained the title of Blessed: Franciscan Junípero Serra (since canonized and once more controversial), Redemptorist Francis Xavier Seelos, and Puerto Rican layman Carlos Manuel Rodríguez Santiago. Alas, Blessed Charlie, as the last fellow is popularly called, was sacrificed to the limitations of page count. Sadly too, as his is an illuminating chapter of U.S. Catholic history.
Read and learn more at:
https://uscatholic.org/topics/our-faith/
********
Daniel Rudd: "The Fatherhood of God and the Brotherhood of Man"
Daniel Rudd can be counted as one of the most influential Catholics during his time in the Archdiocese of Cincinnati. Indeed, his influence reached throughout the U.S. A man of deep faith, zeal for justice and untiring activity, Rudd founded the American Catholic Tribune (ACT), the first Black Catholic newspaper, and the National Black Catholic Congress. His Catholic faith influenced his world view – he saw the Church as the vessel of truth, justice and equality of all people before God.
He wrote, the Catholic Church was "the only place on the continent, where rich and poor, white and black, must drop prejudice at the threshold and go hand in hand to the altar" (ACT, Aug. 9, 1890, 2).
Born into slavery in Bardstown, KY, in 1854 to Robert and Elizabeth Rudd, Daniel and his family were devout Catholics and served as s*xtons at St. Joseph Proto-Cathedral. He would later reminisce about receiving instruction from the parish priest. As a young man, Rudd moved to Springfield, OH, to live with his brother, Charles. There he completed high school and attended St. Raphael Church. While there, he began his work in newspapers and established the forerunner of the ACT, the Ohio State Tribune. During this time, he was active in promoting racial equality, advocating for racial integration in the Springfield schools.
Rudd began publishing ACT in Cincinnati in 1886. His main audience for the newspaper was Black Americans, but Rudd knew that a large number of subscribers were white. He used the newspaper to share the Catholic faith, asking his readers to give the teachings of the Church a fair hearing. By observing history, they could see the teachings of the Catholic Church supported and uplifted the lowly, the poor and those cast down by society.
In ACT, Rudd also advocated for the recognition of the equality and the dignity of Black Americans; that no race is better than another, and that all are brothers and sisters before Jesus. Rudd was a hopeful and optimistic man, but he acknowledged how the stain of racism seeped into the Church, and he considered those Catholics who would separate people based on skin color as "less than Catholic." In the pages of ACT, Rudd promoted the rights of African Americans on a practical level. He advocated for desegregation and he wrote passionately for higher education opportunities and vocational schools. ACT published through 1897.
When Rudd founded the Black Catholic Congress, his goal was to mobilize the laity into action. He was convinced there were more Black Catholics than what was known, if only an organization would rise up to give them a voice. The organization met five times between 1889-1894, the second held at the Cathedral in Cincinnati. However, because of the resistance met from some in the Church when talking about racism explicitly, the Congresses had to proceed gently, as amalgamation was still opposed in the Church. The Congresses focused on labor and trade unions to admit African Americans; the ongoing African slave trade and the support of "colored [religious] sisters."
Read and learn more at:
https://www.thecatholictelegraph.com/daniel-rudd-black-catholic-history/70267
********
Braxton: Church Doesn't Need To Say More About Racism, It Needs To Do More
When it comes to matters of racial justice, there's not a need for the church to say more, but a need for the church to do more, retired Bishop Edward K. Braxton of Belleville, Illinois, told pilgrims gathered at the Catholic Enrichment Center in Louisville.
He told the group of about 30 individuals that he was aware "the backdrop for this gathering today is the sad and tragic story of the death" of Breonna Taylor, who was shot and killed during a police raid at her home in March.
While his presentation would not solve that "urgent local crisis," he said, he hoped it would contribute to conversations with neighbors, friends and fellow parishioners.
"The racial divide will not be bridged unless people of goodwill speak person to person and heart to heart about what is probably the greatest crisis facing the United States," he said.
Bishop Braxton spoke on the final day of "A Cry From the Mountain: A Pilgrimage for Racial Justice," which took place Oct. 15-17.
Following the deaths of Taylor and later George Floyd -- an African American man who died during an arrest by Minneapolis police in May -- the use of the term "racism" has become more common, Bishop Braxton said, but he has found it more helpful to speak of the "racial divide" instead.
"It's a broader expression of which racism is the most egregious example," he said.
The racial divide first started when the "first free men and women were brought from West Africa in chains to the U.S. in 1619 to provide free laborers to maintain this country's economy by working as beasts of burden in sugar, tobacco and cotton plantations," said the bishop.
Read and learn more at:
https://www.nbccongress.org/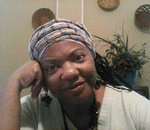 Posted By: agnes levine
Saturday, November 7th 2020 at 10:08AM
You can also
click here to view all posts by this author...