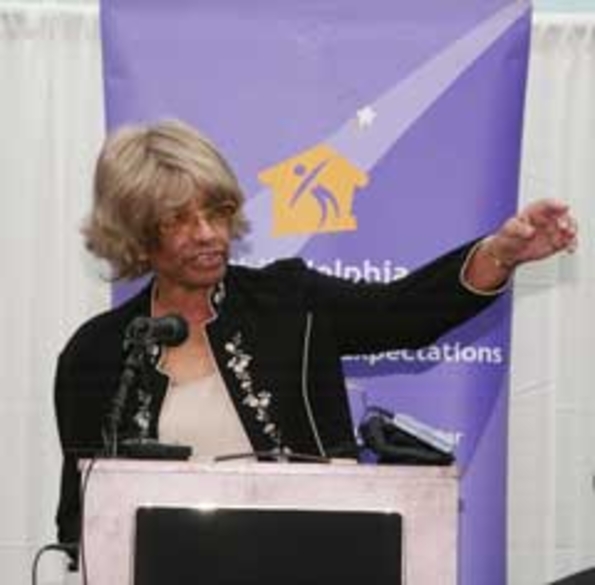 /*
"The Late Great 'Nellie Reynolds'"
By
Gregory V. Boulware, Esq.
https://www.linkedin.com/feed/update/urn:l...
http://hbcu.com/content/359246/the-late-gr...
Ron Davis was running the "East (Schuylkill) Falls Projects Recreation Center" back in the late 1960's into the 70's...
I acquired the position as "Recreational Aide;" offered to me by the "Philadelphia Housing Authority" right after my experience as a "Mail Clerk Trainee" via the "Neighborhood Youth Corp" with the "City of Philadelphia." I was hired to replace a guy named Mr. Howard, as I recall, by Ms. Nellie. I remember hanging around the rec center and somehow became hooked up with Ron Davis. I don't know, maybe it was because he drove a really hot "Jaguar." Yeah, we used to ride that car up and down Ridge Avenue nearly every evening after closing the center. Damn it was a lot of fun back then...especially if you had a job. Many of us didn't have pocket money to get along back then. In the "East Falls" homes, we didn't venture much outside of the area anyway. If we wanted something...we hustled for it by "pan-handling," "shining shoes," and/or getting; if you're lucky; a "handy-man" job around the hood. Albeit, down the Ridge near Allegheny were a bunch of warehouses in which to seek and gain employment. It's currently an up-scaled c*ndominium community.
As I can best recall, I think I gained the opportunity to work for the city when 'Councilmen Joseph Coleman and Arlen Specter' came into the projects for a community meeting one night. They encouraged youthful employment and made it happen for a few of us...I was one of the lucky ones chosen. Back then, they came in to help on a regular basis. It was a gain for our community as well a gain for their respective reputations as well.
When my stint with the "Neighborhood Youth Corps" ended...their was sort of a continuing organization picking up the slack of youth employment endeavors. I don't recall the official name, but it got me the paid position in which a friendly relationship with Ron morphed into a professional one. A job posting appeared one day on our community bulletin board. It announced the opening to a full-time opportunity for someone who wanted to work such a job. The job was right up my alley. Ron encouraged me to apply. I was apprehensive because of my age. I was sixteen and seventeen when I worked for the city. I was seventeen into eighteen when I acquired the position under Ron.
Ron Davis insisted that I pursue the job...he said, "Man I don't care how old you are! You need to go downtown and talk to Ms. Nellie Reynolds!" I had no idea who Ms. Nellie was. I knew the ladies in our "East (Schuylkill) Falls Resident Advisory Board Community Office," i.e., "Ms. Seaford" and Company. So, between that office and Ron's persistence, I gained audience with The Great Ms. Nellie Reynolds! We liked one another instantaneously! ...Needless to say, I got the job of "Community Recreation Aide, as an "Official PHA Employee"...(the new leader who replaced Mr. Howard) in The Johnson Homes Recreational Center" in 1970. I was later joined with Mr. Leonard Brown and Margaret (I apologize for not remembering her last name), who was a favorite lady of mine. Summertime employment assistance came into court with the injection of a few "Model Cities College Level Personnel. The lead guy and I became very good friends (can't remember his name, apologies...his Mamma made great ice-cream. She resided on Cecil B. Moore Avenue, then known as 'Columbia Ave.; back then, near 33rd Street). "Ms. Francine Bishop" is another of my favorite people from that group as well. I have always enjoyed the engagement with the older guys. We often challenged one another with our prowess on the 'Chess Board,' the 'Ping-Pong (table tennis) Table,' 'Shooting (Billiards) Pool,' 'The Checker Board,' lifting Weights (barbells), 'Gymnastics,' and 'Boxing.' I remember being knocked down on my toches/tushie by our favorite "South-Paw," (left-handed fighter) "Kellogg;" with an un-seen left-hook! My tenure ended in 1972.
Ms. Nellie and I had opportunity to re-unite in 2003 and 2004. With the aide of 'Mr. Tyrone Reed,' an employment counselor; when Brother William Sam Brown and I, were students at "The Berean Institute College of Business and Technology, and School of Cosmetology, 1901 W. Girard Avenue; in Philadelphia.
William and I were recruited to run, operate, and teach youth and seniors in the new Johnson Homes Technology Lab. The new lab was "State of the Art." Will taught the seniors while I taught the younger participants. My tenure, once again didn't last long due to competition and a disdainful day care teacher / operator. To this day, I have no idea as to why the woman saw me as a threat to her employment position...I was merely a student working on my "Internship" for graduation. I was resented when I worked as the Rec Leader as well. I was the same age as many (of/in the community, a great rapport with the children and youth), identifying with a peer-ship that I couldn't possibly govern as would a full grown adult; according to many of my older colleagues at Johnson Homes...the rental manager especially; a man named Mr. Washington. In spite of the opposition, ladies and gents, Ms. Nellie was always in my corner!
Anyhow, l've continued and moved on in life...never, never to forget my relationship with "The Late Great Ms. Nellie Reynolds!"
Nellie Reynolds, a longtime public housing resident and activist who also served as a commissioner on the board of the Philadelphia Housing Authority, died Sunday Aug. 23. She was 96 years of age.
Ms. Reynolds began organizing on behalf of public housing tenants in 1968, leading to the creation of the "Resident Advisory Board," inspired hundreds of similar advisory boards around the country. She reminded everyone, that "they were here to make a difference!" She was the voice for the unheard and marginalized people of housing projects across the land. Ms. Reynolds' didn't just protest for affordable housing. She also took direct action. She was part of the squatters' movement and worked with former State Sen. Milton Street in the 1980's to place tenants into vacant PHA homes. Ms. Reynolds and Milton Street told 'PHA' they would move people into 200 empty, boarded-up units at the Tasker Homes in South Philadelphia, near the boundary with Grays Ferry, according to Ms. Asia Coney, a tenant activist and current president of the city's resident board. Ms. Coney recalled how the activists pried off the boards, and the squatters moved in! Coney stated that she was one of them. "The Grays Ferry Council served as a border between the white residents [of Grays Ferry] and the Black people in Tasker Homes! Ms. Reynolds was also key to the more than 20-year fight to have public housing built at Whitman Park, at 2nd and Oregon streets, a landmark in the city's struggle for integration. Then-Mayor Frank Rizzo had blocked the development of 120 single-family subsidized row-houses."
The mayor denounced the project, saying whites did not want Black people moving into their all-white neighborhood. Ms. Reynolds spearheaded the federal lawsuit that cleared the way for the project, Resident Advisory Board v. Rizzo. Coney also said her mentor was "very quiet," you would never hear her raise her voice...but she carried "a big stick." ...That was her power!
"The most important thing I learned from her..."you have to stand up for something, or you will fall for anything!"
Ms. Reynolds was appointed a PHA commissioner in 1984 and served until 2010, when the entire board resigned in the wake of the federal takeover of the authority. Philadelphia City Council President Darrell L. Clarke praised Ms. Reynolds as the "Conscience of Our City!"
...never, never to forget my relationship with "The Late Great Ms. Nellie Reynolds!"
Rest In Earned Peace, Great Lady, Dear Sister!
In Love, Justice, & Peace,
"G"
>
(Ron Davis, Leonard Brown, Margaret, Model Cities, Francine Bishop, Washington, Mr. Howard, Johnson Homes, East Falls, Tyrone Reed, Kellog, Tenant Council, Willam Sam Brown, Berean Institute)
https://search.yahoo.com/search;_ylt=A0geK...
Nellie Reynolds, a longtime public housing resident and activist who also served as a commissioner on the board of the Philadelphia Housing Authority, died Sunday Aug. 23rd 2020, at her daughter's home of heart failure. She was 96.
https://www.msn.com/en-us/news/us/nellie-r...
PHA Mourns a Champion of Hope: Nellie Reynolds
http://pha.phila.gov/pha-news/pha-news/202...
Gregory V. Boulware - 'LinkedIn'
https://www.linkedin.com/in/gregory-boulwa...
Gregory V. Boulware, Esq.; 'Berean Institute -
http://www.BoulwareEnterprises.com
- gvb1210me@yahoo.com
~BoulwareEnterprises~
http://www.BoulwareEnterprises.com
https://about.me/gregory_boulware
"Amazon"
http://www.amazon.com/Gregory-V.-Boulware/...
"Twitter"
https://twitter.com/AuthorBoulwareG
"Academia"
https://independent.academia.edu/GregoryVB...
*/
#NellieReynolds #PHA #RonDavis #HousingProjects #Philadelphia #JohnsonHomes #EastFallsProjects #EastFalls #BoulwareBooks #NAACP #Employment #HBCU #CCPedu #Cheyneyedu #TempleEdu #LinkedIn #PhillyTrib #TyroneReed #WilliamSamBrown #GregoryVBoulware #Housing #onWURD #SCSEP #MCOA #NCOA #CCPedu #BereanInstitute #IndependentBlackMedia #UncleBobbiesCoffeandBooks #GTown #Germantown #Philadelphia #HBCU #HealStorian #The25thDynasty #NelsonMandela #Polymath #Erudite #SojournerTruth #Sojourner #SNCC #SCLC #COAR #RepJohnLewis #DrKing #MartinLutherKing #Ghandi #NelsonMandela #TheRevAl #MichaelCoard #JoyReid #AmJoy #BlackToLive #NAN #NationalActionNetwork #IndependentBlackMedia #WalterPLomaxJr #WHYY #TalkRadio #BlackTalkRadio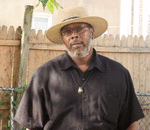 Posted By: Gregory Boulware, Esq.
Thursday, September 3rd 2020 at 1:13PM
You can also
click here to view all posts by this author...