For Immediate Release From National Summer Learning Association!
Welcome to Summer 2020! Although this summer looks different than years past, our NSLA staff and partners remain committed and excited to make the most of the season. We look forward to seeing the creative, innovative and resilient ways programs deliver high-quality learning experiences and build caring relationships with millions of students across America.
This pandemic has once again highlighted all the inequities in education and our society. Summer months are a critical time for leveling the playing field, educational improvement, innovation and impact. Summer learning must be viewed as a "need to have" solution and experience for all children and not just a "nice to have" experience for some. Together we can make that goal a reality, combat summer and COVID-19 learning loss, and close the academic and opportunity gaps which grow over the summer months.
No matter what the challenges and circumstances we face, kids will always deserve and need the opportunity to be safe and healthy, prepared for success in school and careers, and empowered to lead and serve their communities. Our collective efforts can make it happen.
In partnership,
Aaron Philip Dworkin, Chief Executive Officer
National Summer Learning Association
********
Across the country, summer programs are adapting and innovating to ensure children and their families can access quality summer learning opportunities and critical supports and services throughout the COVID-19 pandemic. Many programs are exploring safe ways to reopen summer camps and community-based programs, and developing virtual and at-home learning experiences that families can do together.
NSLA also is doing its part by lifting up the importance of keeping kids learning during the summer season by celebrating National Summer Learning Week (https://www.summerlearning.org/summer-learning-week/). There are many ways you can celebrate summer, advocate, and share your stories of summer inspiration. To get started:
Proclaim Summer Learning Week in your community and show how essential summer learning is in closing achievement and opportunity gaps (https://www.summerlearning.org/knowledge-center/proclaim-summer-learning-week-in-your-community/);
Check out the Theme Days and Resources for #SummerLearningWeek ideas and inspiration (https://www.summerlearning.org/summer-learning-week/theme-days-and-resources/);
Visit our Event Tracker to find or post an event/program in your community (https://www.summerlearning.org/summer-learning-day-events/);
Take action to support increasing access to and funding for high-quality summer and afterschool programs (https://www.summerlearning.org/contact-congress/); and
Share your favorite summer learning memories or planned activities with our #SummerMatters Social Media Challenge (https://www.summerlearning.org/summer-learning-week/summermatters-challenge/).
********
Looking for practical activities to put the fun and joy in summer learning this season? Join us Wednesday, June 17, 2020 at 1:30 p.m. for a virtual "Meet the Authors" conversation featuring two new books designed to help young people, parents and program leaders navigate a summer like no other.
Dr. Matthew Boulay, a visionary educator, leader, and advocate for children and families for over 25 years, will share easy-to-use, practical suggestions for parents from his new e-book: How To Keep Your Kids Learning When Schools Are Closed: Tips, Tools and Activities to Help Parents (https://www.amazon.com/dp/B088ZWSG6Y/ref=sr_1_1?dchild=1&keywords=when+schools+are+closed+matthew+boulay&qid=1590078129&sr=8-1) Discover the Power of Summer Learning in the Era of COVID-19. Boulay's flexible and creative approaches provide an excellent road map to keep kids learning during this summer and beyond.
Liz McChesney, children's literacy expert and former Director of Children's Services and Family Engagement for the Chicago Public Library System, and Brett Nicholas, Director of Play and Learning at the Du Page Children's Museum, will share from their new book, Pairing STEAM with Stories (https://www.alastore.ala.org/STEAMstories), to showcase easy to use ways to incorporate literacy and STEAM activities together this summer. Be ready to problem-solve with a hands-on demo that will get you thinking and moving.
********
Since COVID-19 has forced an abrupt end to traditional learning for the year, there is serious concern about equity gaps being exacerbated at a faster rate throughout this unconventional extended summer.
In order to mitigate these gaps, it is critical that any federal funds provided by Congress to address education needs during this crisis be leveraged to support summer enrichment opportunities and to expand the safety net millions of students need during this global health pandemic and economic fallout.
We hope this guide (https://www.summerlearning.org/knowledge-center/2020-funding-resource-guide/) will provide helpful resources about the federal funds that can be accessed now to support summer learning and enrichment as a critical bridge into a new school year during the COVID-19 health crisis and beyond.
********
Please enjoy our Voices of Summer webinar series (https://www.summerlearning.org/webinars/) as we explore topics in summer learning with an emphasis on tools and resources available to families, communities, and programs that can keep kids learning and engaged during the current COVID-19 health crisis.
Together with an incredible lineup of expert guest speakers, we have covered a variety of themes from planning virtual program opportunities to social emotional learning at a distance, and the future of summer learning as influenced by the COVID-19 slide.
VISIT:
https://myemail.constantcontact.com/Reminder--Summer-is-a-Time-for-Change.html?soid=1101413108308&aid=qo_dtVOJ6sE
'
Dive Into Summer Learning Week!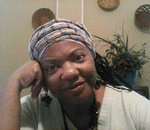 Posted By: agnes levine
Thursday, June 25th 2020 at 2:22PM
You can also
click here to view all posts by this author...