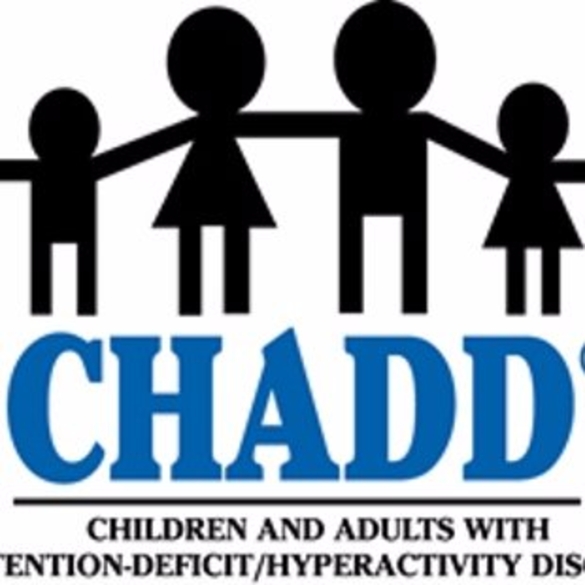 For Immediate Release From CHADD-ADHD!
Better training for teachers to understand ADHD and how to deal with it in the classroom is more important than targeted funding to support the student at school, ADHD experts say.
Parents overwhelmingly believe teachers and key staff need professional development and training to better support children with attention deficit hyperactivity disorder (ADHD), according to a national survey.
"It's a real misunderstanding that funding will mean adjustments have been provided and the adjustments are appropriate," said Louise Kuchel, spokeswoman for Parents for ADHD Advocacy Australia. "A teacher who understands what to do does not necessarily require any funding to be able to provide the appropriate adjustments."
The Parents for ADHD Advocacy Australia survey of more than 1000 parents of children with ADHD found only 42 per cent thought classroom teachers had good or excellent knowledge of ADHD and the figures were even lower for principals at 27 per cent and school counsellors at 25 per cent.
One in three parents rated their schools' strategies for supporting students with ADHD as poor/non-existent or inadequate, while an equal proportion rated them as good or excellent.
Only 17 per cent of respondents said their child received funding through the school, and it was most commonly used to pay a teacher's aide. However, nearly half of parents were unsure if the aide had ADHD-specific training and only one in five were sure they did.
The report called on governments to recognise ADHD as a disability with serious risk to learning and a child's ability to self-regulate and review criteria for targeted funding to improve support and reduce requests for escalated diagnosis.
Chanel Hennessey has found her local public primary school in the inner west of Sydney very supportive of her son Elijah, 6, who was diagnosed with ADHD last year.
The school has never questioned the diagnosis nor nor the family's decision not to use medication. Instead they proactively put strategies in place to help him, including initiating an occupational therapy program to help him with his handwriting, buying a "wobble chair" recommended by Elijah's psychologist to help him concentrate, and ensuring he has enough breaks.
"What has made the most difference is that his teacher had an open mind and took the time to get to know him before he was in her classroom, and she has also had further professional training," Ms Hennessey said.
Read the full article HERE!:
https://www.watoday.com.au/lifestyle/health-and-wellness/teacher-training-needed-to-help-students-with-adhd-20190823-p52k7n.html
**********
'The Phrase That Pays': Schools Push Parents of ADHD Children To Switch Diagnosis
One in five parents of children with ADHD has been urged by their school to seek a different diagnosis as a means to gain funding for teacher's aides and other support for their child at school.
Teachers are pushing families of children with attention deficit hyperactivity disorder (ADHD) to try to obtain a diagnosis with better support in the school system – mainly autism, but also oppositional defiance disorder (ODD) or extreme anxiety. The national survey of 1184 parents of children with ADHD found 21 per cent had experienced pressure for "escalated diagnosis".
ADHD Australia president Michael Kohn said schools were "looking for the phrase that pays".
ADHD is a neurological condition linked to impulsive behaviour and an impeded ability to pay attention and plan. It affects 5-7 per cent of the population, Dr Kohn said.
The NSW Department of Education provides $288 million in 2019 for schools to deal with low-level disability and children with ADHD can access this general pool.
The department also provides $200 million in "integration support funding", which is targeted funding for about 10,000 individual children with disabilities. This can range from $2390 to $61,760 per student and pays for additional time with teachers or learning support officers, and professional learning for teachers.
However, a child with ADHD alone is not eligible for targeted funding, unlike children with autism or some mental health problems. Experts say this creates a "perverse incentive" for schools to encourage parents to seek a diagnosis other than ADHD. Three out of five of those surveyed sent their children to public school.
"It is not appropriate for schools to ask for different diagnosis solely on the basis of requesting funding, where that is not a diagnosis that is the correct one for the student," a spokesman for the NSW Department of Education said.
School funding is separate to the National Insurance Disability Scheme, which also generally funds autism but not ADHD. Nearly a third of people funded through the NDIS had autism as their primary disability as of June 2019, a National Disability Insurance Authority spokesperson said.
Read the full article HERE!:
https://www.watoday.com.au/lifestyle/health-and-wellness/the-phrase-that-pays-schools-push-parents-of-adhd-children-to-switch-diagnosis-20190823-p52k43.html
**********
4 Back-to-School Tips For Parents of Children With ADHD
For parents of the 6.1 million American children with ADHD, going back to school can be a major source of anxiety.
Many children with Attention Deficit Hyperactivity Disorder (ADHD) struggle with school performance, making friends and their general sense of well-being.
Medication is frequently a part of ADHD treatment, but along with medications, there are many proven lifestyle and behavioral changes parents can use at home.
Impulsivity -- that is, not thinking through the consequences of an action -- is a central feature of ADHD. A new study from the American Academy of Pediatrics shows that children who sleep more than nine hours a night and spend less than two hours on screen time are less impulsive.
With children heading back to school, now is the perfect time to work on strategies like getting more sleep and less screen time to set your child on the road to success this school year.
"Praise them for any improvements made ... especially in areas where they struggle."
Read the full article HERE!:
https://abcnews.go.com/Health/adhd-back-school-parenting-tips/story?id=65041147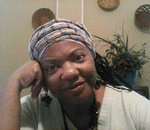 Posted By: agnes levine
Tuesday, September 3rd 2019 at 11:08AM
You can also
click here to view all posts by this author...