The long, hot days of summer make you want to kick off your regular shoes and slip into more airy styles. But flimsy sandals and high heels can cause foot pain and can even lead to some serious chronic conditions.
It can be challenging finding summer shoes with good support without compromising the look you want, but good options are out there! We asked OhioHealth podiatrist Elizabeth Hewitt, DPM, FACFAS, for some tips on finding the balance between style and foot health.
Quick Tips from Dr. Hewitt:
Everything in moderation. If you wear good, supportive shoes most of the day, it's okay to throw on a pair of flip-flops, sandals or heels for a few hours for special occasions or outings.
There are sandals that offer the same quality and support as over-the-counter orthotics, while still giving you the chic style you crave. Brands like Vionic and Spenco offer various styles of orthotic sandals that most people wouldn't realize are medical grade.
What summer shoes are the worst choice for your feet?
"The worst shoes you can choose for summertime are the cheap, flat foam flip-flops," says Hewitt. (You may have picked up a pair or two at Old Navy or a beach shop.) "Your toes have to work extra hard to keep them in place and they don't have any arch support," says Hewitt. "Instead, look for sandals with a contoured sole to give you proper arch support. That helps you avoid problems like pain, plantar fasciitis and swollen ankles."
Hewitt says flip-flops don't offer any support for your ankles, causing the tendons to overwork themselves, leading to conditions like tendonitis and soft-tissue pain. Gladiator sandals don't offer much in the way of arch support either, but they do provide more ankle support than flip-flops, making them a better choice for summer wear.
I love wearing high heels, but I know they're not the best option for my feet. Are there any alternatives?
We all know that high heels aren't great for our feet, yet they remain a staple in women's fashion. Heels and stilettos can lead to problems like bunions, hammer toes and neuromas.
"If you're not willing to give up your high heels, opt for some wedges," says Hewitt. "Wedges help evenly spread your weight over a greater surface, which relieves pressure on the front part of your foot. A low wedge can help conditions like Achilles tendonitis because it helps stretch the affected area as you walk."
Hewitt says open-back wedges are a great choice for people with Haglund's deformity, or "pump bump," which is a bony enlargement that forms on the back of the heel. Pump-style heels create pressure that can irritate this area, making open-back wedges the perfect substitute.
What about casual sneakers like Converse, espadrilles and lace-up canvas shoes?
A lot of people choose to pair their summer outfits with casual canvas sneakers or espadrilles, but these shoes can cause tendonitis, pain and soft-tissue problems, and can lead to weak lower leg muscles because of poor arch and ankle support. High-top shoes are better for people with weak ankles, offering more protection and support.
"The good news is you can put an orthotic in almost any type of closed shoe to give your feet additional arch support," says Hewitt. "These work in casual sneakers like Converse, flats and boat shoes such as Sperry's."
Are flats a better option for my feet?
Visit: Have a "Soleful" Summer: Balancing seasonal shoe styles and foot health
Refer Back To Us! - http://hbcu.com/?referrer=349109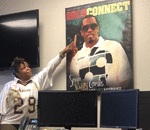 Posted By: E. Moss
Thursday, June 27th 2019 at 10:52AM
You can also
click here to view all posts by this author...