For Immediate Release From Vatican News!
Triduum continues with Good Friday and Easter Vigil
The Easter Triduum continues with the Passion of the Lord and the Way of the Cross on Good Friday as the Church prepares for the resurrection of Our Lord on Easter Sunday.
Good Friday
On Friday, April 19th, the Church celebrates the Passion of the Lord, commemorating His crucifixion and death on Mount Calvary. In St Peter's Basilica, Pope Francis will preside over the Liturgy of the Word, the Adoration of the Cross, and the Communion Rite, starting at 5pm.
At 9.15pm, he will participate in the "Via Crucis, or Way of the Cross, at the Colosseum, at the end of which he will give a reflection and impart his Apostolic Blessing.
Holy Saturday
The Easter Vigil takes place on Saturday, April 20th, beginning at 8.30pm. After blessing the new fire in the atrium of St Peter's Basilica, and after the processional entrance with the Easter candle and the singing of the "Exsultet" (or "Easter Proclamation"), the Pope will preside over the Liturgy of the Word, the Baptismal Liturgy and the Celebration of the Eucharist.
Easter Sunday
Pope Francis will celebrate Easter Mass in St Peter's Square on Sunday, April 21st at 10am. At the end of the celebration, he will impart the "Urbi et Orbi" Blessing, on the City of Rome and the World, from the central loggia of St Peter's Basilica.
Learn more at:
https://www.vaticannews.va/en/church/news/2019-04/triduum-continues-with-good-friday-and-easter-vigil.html
AND
Have you visited the K-CWW Page at
www.levineoliverpublisher.com?
Just visit the website and click the link "K-CWW" and be edified! Spread the word, too!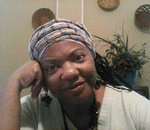 Posted By: agnes levine
Friday, April 19th 2019 at 11:20AM
You can also
click here to view all posts by this author...