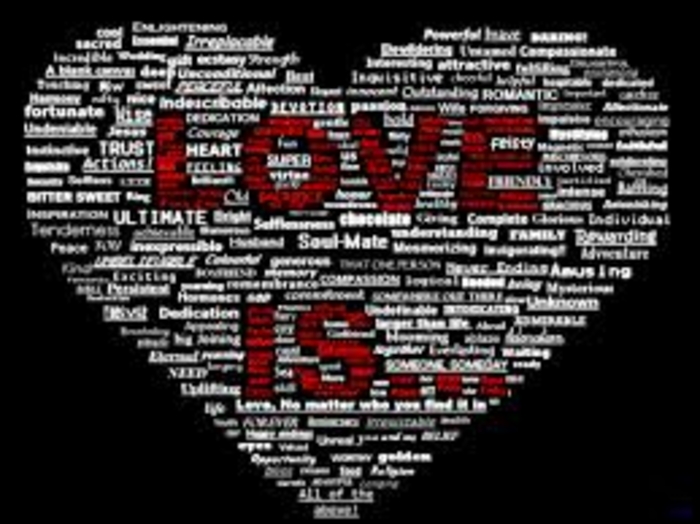 As I work to give us BlackRomance.com
360 I realize I have to get over a hump that
is a part of the BlackRomance.com path.
Gay, Lesbian, Homos*xuality, Gender
Identification, Transvestites, and the like
are titles given to humans to identify their
love lives.
As much as I want to think I am not able
to relate to the LGQBT lifestyle, that is not
the case.
The bottom line is, some people are attracted
to the same gender and some are not. Some
are attracted to a mixed gender person.
My toughest experience/situation in college
was living with a Lesbian. The energy in the
room made me feel like my side of the room
was Heaven and her side was Hell. She was on
the Women's Basketball team and she and I
lived on a hall filled with other Women Basketball
players.
She went out of her way to be flamboyant. Her
friends would lay on dressers in a rebellious manner.
She even let her girlfriend and a newborn baby
spend nights in our dorm room! She took more
than she gave and she just seemed to always
be unhappy.
I was so uncomfortable. I would leave Bible quotes
on my table. I started going to Bible Study to find
peace. It was in my Bible Study meeting where
the Holy Spirit was revealed to me. I even spoke
in tongues. The message was "It's not about me,
it's about him".
I learned from others that my roommates father
cheated on her mother. He worked on the campus
and the person he cheated with worked at the
University. That knowledge made me have
compassion and understanding as to why she
may have given up on loving men. Even though
she was built manly, she still had female genetics
My life was influenced for the better from my
experience living with a Lesbian. I understand
if I would have tried to talk to my roommate
about her lifestyle to better inform myself I
could have had a better day to day interaction
with her.
Maybe she was dealing with pressure about her
identity so it rubbed off onto her atmosphere.
I recommend we take time to get to know those
who seem different and we should work to be
inclusive........
Posted By: Elly Moss
Thursday, March 7th 2019 at 12:54PM
You can also
click here to view all posts by this author...