FOR IMMEDIATE RELEASE FROM ROYAL MONARCH GENERAL ARCHBISHOP WILTON D. GREGORY OF ATLANTA, GA ARCHDIOCESE!
The first Sunday in February is recognized by the USCCB as the National Day of Prayer for the African American Family. May God help us live in such a way that the beauty and greatness of authentic love is reflected in all we say and do. (Amen).
*****
The Subcommittee on African American Affairs (SCAAA) is the official voice of the African American Catholic community. The subcommittee attends to the needs and aspirations of African American Catholics regarding issues of pastoral ministry, evangelization, social justice, worship, development of leaders and other areas of concern. The subcommittee also seeks to be a resource for the all Bishops and the entire Catholic Church in the United States. It aims to articulate the socio-cultural dimension of the African American Catholic community and identify or create resources that would allow for an authentic integration of the richness of African American Catholic culture and the Catholic Church in the United States.
Read the full article HERE!:
http://www.usccb.org/issues-and-action/cultural-diversity/african-american/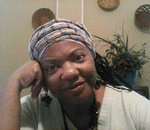 Posted By: agnes levine
Sunday, February 3rd 2019 at 12:00PM
You can also
click here to view all posts by this author...