For Immediate Release From The Biden Foundation!
The Biden Foundation was established to carry on a lifetime of public service, capped by eight historic years with President Obama. Officially established as an operating, 501(c)(3) nonprofit corporation, the Foundation is governed by a volunteer board of directors, including: former U.S. Senator Ted Kaufman (Board Chair), Hon. Mark Gitenstein (President), Mark Angelson (Vice Chair and Treasurer), Valerie Biden Owens (Vice Chair) Jeffrey Peck (Vice Chair), Micaela Fernandez Allen, Nicole Isaac, and Darla Pomeroy. The Foundation's Executive Director is Louisa Terrell.
The Biden Foundation will build upon Vice President and Dr. Biden's lifelong commitment to protect and advance the rights and opportunities of all people through educational programming and public policy analysis. Initially, the Foundation's areas of focus will be:
Advancing Community Colleges
Ending Violence Against Women
Ensuring LGBTQ Equality
Protecting Children
Shaping Foreign Policy
Strengthening the Middle Class
Supporting Military Families
For LGBTQ individuals — especially for young people — family and community acceptance can change everything. Below are just some of the hundreds of resources available to LGBTQ youth and their families, caregivers, educators, and allies.
EQUAL RIGHTS FOR ALL
In America, everyone is entitled to be treated with dignity and respect, regardless of who they are or whom they love. Over the past decade, we've made remarkable progress on the journey toward full equality. LGBTQ people are now protected by a federal hate crimes law, no longer banned from serving in the military, and free to marry nationwide.
But important work remains if we are to achieve equality for all Americans. The LGBTQ community still lacks protections in employment, housing, and public accommodations. LGBTQ youth face discrimination and harassment every day in their classrooms, communities, and even in their own homes. Transgender people are not only being targeted by legislators challenging their right to exist in public spaces, but they also continue to face pervasive violence in their daily lives. And in many places around the world, LGBTQ individuals still face criminalization, torture, and even death, simply because of their s*xual orientation or gender identity.
We are at a critical juncture in our nation's history. Now is not the time to back down. Now is the time to stand up and keep fighting for equal treatment, dignity, and justice for all people — both here at home and around the world. Vice President Joe Biden has played a unique role throughout his years of public service, championing progress and prosperity for all. The Biden Foundation will build on that work, continuing Joe's fight for equality that began in the civil rights era and extends to his leadership on LGBTQ equality today.
Read and learn more about the LGBT Resource Guide HERE!
https://bidenfoundation.org/resources/
Are we missing something? Send recommended resources to AsYouAre@bidenfoundation.org.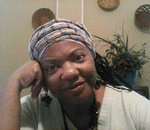 Posted By: agnes levine
Friday, January 25th 2019 at 4:36PM
You can also
click here to view all posts by this author...