For Immediate Release From AARP!
Your Guide to Medicare Open Enrollment
You have until Dec. 7 to adjust your coverage for next year!
Itís that time of year again. Medicareís open enrollment season begins Oct. 15. During these 54 days, you will have the opportunity to make several changes. You can switch from Original Medicare to Medicare Advantage; you can shift from Medicare Advantage to Original Medicare; you can trade one Medicare Advantage policy for another; and you can buy a different Part D prescription drug plan.
Choosing among the various options and plans can be daunting. But a little bit of homework can reveal the many factors that can help shape your decisions. Think of Medicare as a buffet. Youíll want to pick the options that you can afford and that will meet your health needs. Here are some questions that can help point you to the best plan for you:
Your health
Do you want to keep your doctors or are you open to changing?†
Do you have a preexisting condition?†
Are you taking medications regularly?†
Are you willing to change pharmacies?
Your home
Do you expect to travel around the country or abroad?†
Do you plan to spend more time at your second home?†
Do you live in a rural area?† ††
Your costs
Are you worried about what you can afford, from premiums to out-of-pocket expenses such as copays, coinsurance and deductibles?†
Are you eligible for Medicaid or other assistance programs?† ††
Your coverage
Do you have health insurance through your job or are you covered by your spouseís plan?†
Are you insured through the Affordable Care Act individual marketplace, a retiree health plan, military plan or COBRA (the temporary coverage that people can buy when they leave a job)?
The answers to these questions can help you take stock of your current coverage, determine whether it falls short ó or is just right ó and pinpoint where you might want to make an adjustment or two. Our guide can help you navigate the Medicare landscape so that you can make the best choices for your health, your lifestyle and your pocketbook
What Medicare Wonít Cover:
Itís not unusual for people on Medicare to spend more than $5,000 a year of their own cash on ongoing health care and insurance costs. Then there are the needs Medicare does not cover. Here are additional costs you might face, and how to pay for them.
Opticians and eye exams
While Original Medicare does cover ophthalmological expenses such as cataract surgery, it doesnít cover routine eye exams,†glasses or contact lenses. Nor do any Medigap plans.†Some Medicare Advantage plans cover routine vision care and glasses.
Solution:†For some people, it makes sense to buy a vision insurance policy for a few hundred dollars a year, to defray the costs of glasses or contact lenses.
Read the full Medicare Guide HERE!:
https://www.aarp.org/health/medicare-insurance/info-2018/medicare-open-enrollment.html?cmp=EMC-DSO-NLC-WBLTR-MEDICARE-EZMEDICARE-NMCTRL-113018-F1-3401240&ET_CID=3401240&ET_RID=2880779&mi_u=2880779&mi_ecmp=20181130_Webletter_NM_Disaster_Winner_339600_468105&encparam=DB3Qqj315m0hlMUxEWg0xY0K0zdGEugPd3OPbDiIX0I%3d
AND #GetCovered by December 7, 2018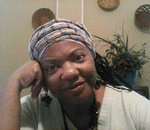 Posted By: agnes levine
Saturday, December 1st 2018 at 11:45AM
You can also
click here to view all posts by this author...