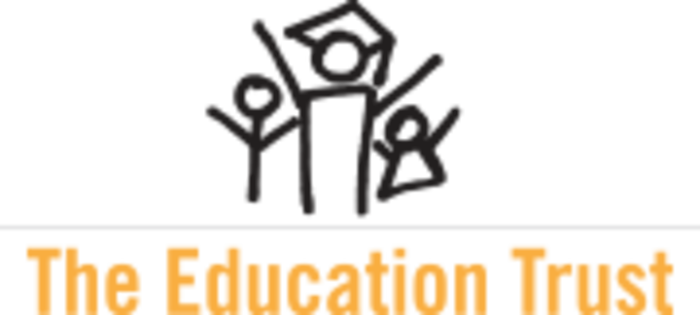 For Immediate Release From Ed Trust ~ Tiffany Pennamon!
The interconnection between the roles of educators and activists in today's political climate were evident on Monday during a roundtable discussion at Howard University that featured students, former U.S. Secretary of Education Dr. John B. King, Jr. and social justice activist Brittany Packnett.
Noting low historic voting turnouts for midterm elections, Howard University School of Education Dean Dr. Dawn G. Williams reminded the students sitting before her of their responsibility to be civically engaged. The charge served as the underpinning of the discussion on racial justice and voter engagement.
Dr. John B. King Jr. with Brittany Packnett
"Too much is at stake with this election," Williams told the handful of Howard students.
King added that although his organization, The Education Trust, is nonpartisan, "we want people to vote," he said.
Opening the discussion, King asked the students to reflect on their earliest exposure to civic and voter education. Many recalled hearing members of their family sharing the value of voting and staying informed about social issues. One student noted that he listened in on conversations between more politically engaged college friends and sports teammates.
Other students shared that middle school and high school Social Studies and American Government classes introduced them to civic issues, even though distinctions between AP and traditional classes made a difference in how much information a teacher shared.
However, as Howard doctoral student Frances Y. Adomako grew older, she said she began to grapple with a question: "What's the point of voting if the same people are in power?"
Similarly, Lyndsie A. Whitehead, a doctoral student and research assistant at Howard, added that it can be frustrating when "hashtag activism" amongst social media users does not translate into political action or effective policy.
The remarks led the roundtable participants to address the "voting vs. activism" dichotomy.
"I don't think it's a versus thing," said Bria M. Williams, a senior at Howard. Several other students agreed with Williams, who said people should "lead by example" by simultaneously voting and getting involved with causes that work to implement social change.
Packnett, the social justice activist who is a co-founder of the police reform organization Campaign Zero, said thinking of voting and activism as either-or will leave underrepresented communities "left behind."
"A lot of the rights that we enjoy access to today came about because people were willing to sacrifice in protest and in policy. They have to go together," she said.
Read the full article HERE!:
https://diverseeducation.com/article/130074/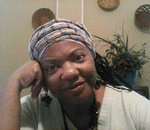 Posted By: agnes levine
Friday, October 26th 2018 at 4:50PM
You can also
click here to view all posts by this author...