For Immediate Release From HHS.GOV!
Thank you, Lance [Robertson], for that introduction, and thank you to everyone who's joined us in the Great Hall or over the livestream today.
It's great to be here to help celebrate this milestone for NIDILRR [National Institute on Disability, Independent Living, and Rehabilitation Research]: 40 years of remarkable research and translational work.
It is a special honor to be able to do so with some former NIDILRR directors, a number of people who were there at the very beginning, many people who are carrying the vision forward today, and a few who have been part of the organization for most of its life.
As Lance mentioned, NIDILRR, or, originally, the National Institute on Handicapped Research, was created in 1978, with amendments to the Rehabilitation Act of 1973. But NIDILRR's foundation dates to the 1950s and the vision of inclusion for people with disabilities that was championed by Mary E. Switzer, then the federal director of vocational rehabilitation in the Department of Health, Education, and Welfare.
She became the first administrator of HEW's Social and Rehabilitation Service in 1967 and ultimately retired in 1970 as the highest ranking woman in the federal government.
A strong supporter of research, Mary Switzer understood that rehabilitation must be seen as a continuum, stretching from acute hospital interventions through post-acute and outpatient services, and ultimately into the community.
The federally funded research begun during her tenure grew over the years.
In the 1960s, work at HEW led to the development of both rehabilitation-engineering and regional spinal cord injury centers, which became the rehabilitation-engineering research centers and spinal cord injury model systems that are funded by NIDILRR today.
In honor of her commitment to building research capacity in the field, NIDILRR created the Mary E. Switzer Fellowship program.
These fellowships provide funding along two tracks: one for investigators in the early stages of their careers and another for well-established researchers. I know you'll be hearing a bit more about this program later this afternoon.
Mary Switzer was a pioneer, who helped shift the way our country approaches disability policy. Today, we recognize that community living should be the expectation for all people, and we are working to make that vision a reality.
It's fitting that NIDILRR, which continues today the work begun by Mary Switzer more than 70 years ago, is today housed in the HHS building named for her.
It's also fitting that NIDILRR is housed at HHS, period, because its research is relevant to a whole range of HHS programs.
NIDILRR is not the only federal entity involved in disability research, but its mission is unique. While other federal research entities support rehabilitation research on issues like prevention and cures, NIDILRR especially invests in research that is tied to longer-term outcomes, such as independence, community participation, and employment.
A key function for NIDILRR is knowledge translation—disseminating research to industry, healthcare professionals, other researchers, and anyone else who can make good use of it.
This makes NIDILRR directly relevant to much of the work we do at HHS. One of the four priorities I have identified as Secretary is to move from a healthcare system that pays for sickness and procedures to one that pays for health and outcomes.
That work will require improving coordination between the health and human services sides of HHS, including the Administration for Community Living, because it means supporting older Americans and those with disabilities in maintaining their independence.
The idea of a continuum of support and care that Mary Switzer understood is becoming a more and more important piece of our health system every year.
Advocates of independent living for people with disabilities have a lesson for many aspects of HHS's work: All Americans, including those who are older or have a disability, are best off when they can live in their home and their community.
Read the full transcript HERE!:
https://www.hhs.gov/about/leadership/secretary/speeches/2018-speeches/celebrating-nidilrrs-work-behalf-people-disabilities.html#
and start the conversations in your home, community, workplace, and with your church leaders, too!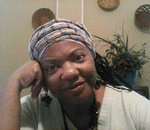 Posted By: agnes levine
Thursday, October 18th 2018 at 5:54PM
You can also
click here to view all posts by this author...