Bill Duke's career spans almost 50 years, making him a Hollywood icon as both an actor and director. His passion for the Arts has not waned over the years, and he is determined to pass the torch on to our youth to keep the Arts alive.
He is someone who has carved out a name for being a man of action with great humanity and humility. And if that sounds like a contradiction in terms, you only have to see his performances both in front of the camera, and behind the camera, to realize the truth of it.
As a hard nosed Green Beret in the movie, 'Predator' with Arnold Schwarzenegger, Duke delivers one of the more layered characterizations in the ensemble cast about a soldier in a no win situation with an enemy not easily seen. And who can forget the Duke directed, 'Sister Act 2: Back in the Habit' that many consider to be one of Whoopi Goldberg's best films for her very funny portrayal of Sister Mary Clarence in a story with a heartfelt message.
With over 67 films and television credits in his career as an actor, Bill's 6 foot 5 inch frame and trademark intense glare, makes him one of Hollywood's most recognizable actors.
What may not be as readily recognizable to many is Bill Duke's success as a director with over 34 films and numerous directed television series episodes, the thing that makes Bill different from many other actors who also direct, is his versatility and ability to direct any genre of film.
From comedies, dramas and action films, Bill Duke has done them all with great success. Films like 'Sister Act 2: Back in the Habit', 'Deep Cover', 'Action Jackson', 'Not Easily Broken', to name a few, have distinguished Duke as a "renaissance" director.
Because of Duke's body of work, the Directors Guild of America bestowed their Lifetime Achievement Tribute award to him, putting Bill Duke in the class of such legendary directors as Clint Eastwood, Alfred Hitchcock, and Steven Spielberg.
For Bill Duke personally, his passion as a director is always striving to be like his mentors, Michael Shultz and Gordon Parks, who paved the way for African Americans in cinema. This has been his ongoing quest since the 1970's.
Bill is the founder and CEO of the Duke Media Foundation, formerly Yagya Productions, which has been successfully producing film and television for over 30 years.
I was able to sit down with him to discuss his career and legacy.
To Read the Q&A with Bill Duke, please log on to my feature article at:
https://hubpages.com/entertainment/Bill-Duke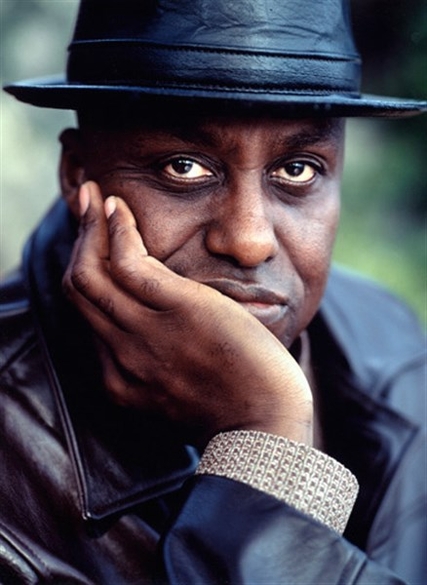 Posted By: Robert Walker
Friday, September 21st 2018 at 8:56AM
You can also
click here to view all posts by this author...