For Immediate Release From FAFSA!
While the Free Application for Federal Student Aid (FAFSA®) form is the student's application, we know that parents often play a large role in the process. After all, students who are considered dependent have to provide parental information on the FAFSA form anyway and must have a parent sign it. While we recommend that the student start his or her own FAFSA form, we know that's not always what happens. With that in mind, we wanted to provide instructions for parents who are starting the FAFSA form on behalf of their child so you can avoid running into issues completing the form.
If you are a parent completing the FAFSA form for your child, follow these 8 steps:
1. Create an account (FSA ID)
An FSA ID is a username and password you use on Federal Student Aid websites such as fafsa.gov and StudentLoans.gov. If your child is considered a dependent student, two unique FSA IDs are needed to complete the FAFSA form online:
Parent's FSA ID
Student's FSA ID
We recommend that you and your child register for FSA IDs ahead of time, so you don't experience delays later in the process.
IMPORTANT: Your child must create his or her own FSA ID. You cannot create an FSA ID for your child. Also, when you register, you'll be asked to provide an email address and mobile phone number. This is optional but highly recommended. These two items must be unique to each account. In other words, your email address and mobile phone number cannot be associated with more than one FSA ID.
You and your child should create your FSA IDs now at StudentAid.gov/fsaid.
Your FSA ID serves as your legal electronic signature throughout the federal student aid process. Do not share your FSA ID with anyone, not even your child. Your child should also not share his or her FSA ID with you. Keep your FSA ID information in a safe place. You'll need it to renew your FAFSA form each year and to access federal student aid information online.
2. Start the FAFSA® form at fafsa.gov
Go to fafsa.gov and click "Start Here" under the "New to FAFSA.gov?" heading.
Read the full article here and CLICK all the links:
https://blog.ed.gov/2018/09/parents-guide-fafsa/?sf92743350=1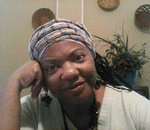 Posted By: agnes levine
Thursday, September 20th 2018 at 5:14PM
You can also
click here to view all posts by this author...