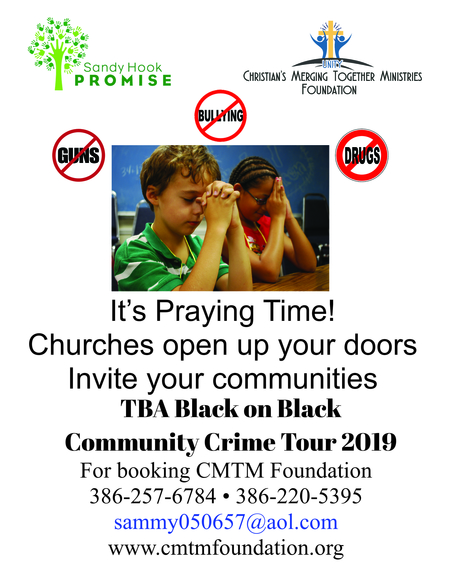 As you may know many of our black communities around this nation still dealing with losing love one's in so many cities , which I cannot begin to count, every day someone child, brother ,sister, father or mother killed in America. We can not continue sitting back waiting our young people blood being shed on our streets. my message too those who continue to take others lives DON'T KILL THE DREAM OF DR. MARTIN LUTHER KING JR; STOP KILLING ONE ANOTHER AROSS THIS COUNTRY. OUR YOUNG PEOPLE ARE OUR FUTURE, WITHOUT THEM WE HAVE NO FUTURE ( STOP TAKING AWAY OUR LOVE ONE'S ) So I asking many who are reading this to share these words with our young people.
BLACK COLLEGES ACROSS THIS NATION PLEASE HELP US HELP US REACH OUR OMMUNITIES ONE BY ONE
DON'T KILL / SAVE A LIFE
Please Support 2019 BLACK ON BLACK COMMUNITY TOUR
Posted By: Min Sammy Jackson
Tuesday, September 18th 2018 at 3:09PM
You can also
click here to view all posts by this author...