Preventing mania takes a lot of self-awareness, especially in summer when it's so nice to feel good again. Have you ever noticed that your mood is better in the summer? This makes sense when you consider that mood swings often run in cycles, depending on the natural light where you live.
"For many people who have bipolar disorder, too much light exposure can provoke mania and too little can lead to depression," says John Preston, MD, coauthor of our book and psychopharmacology expert in the treatment of bipolar disorder who teaches at Alliant International University, Sacramento Campus. "This is why hospitalizations for mania peak in the summer, and for depression [they peak] in the late fall.
"It's certainly tempting to spend more time outside in the summer, so one must make a focused effort to keep bright light exposure at about the same amount of time per day, year round," adds Dr. Preston. "What matters is the amount of bright light entering the eye, which has been shown to have a significant impact on brain chemistry…so sunglasses help."
Even though it helps to read a reasonable explanation about why we often get manic in the summer, it's still hard to take it seriously. After all, summer feels so good. However, this good feeling is often the result of mania and therefore has to be monitored carefully. Mania is so tricky—it can sneak up on you in just a few hours. Before you know it, you're staying up all night for a week (at the expense Follow Julie Fast's Blogof your job and relationships), working on a project you just know will change the world. Meanwhile, everyone around you is asking, "What the heck is wrong with you? Have you lost your mind?"
There are two types of mania, depending on whether you have bipolar I or bipolar II. The basic difference between the two diagnoses is that people with bipolar I experience full-blown mania, while those with bipolar II experience hypomania. If not detected early, full-blown mania gets out of hand very quickly and often requires hospitalization. Hypomanic mood swings, on the other hand, can go undetected for years, which is why people with bipolar II are often diagnosed much later in life than are those with bipolar I.
The number one sign of full-blown mania is when you sleep a lot less, but have plenty of energy. It's especially important that you look for mania symptoms if you have a winter depression that suddenly lifts once there is more light outdoors. People with hypomania have more difficulty recognizing the signs they're manic than do those with full-blown mania. Rapid speech and over socializing are often signs of hypomania. The more you know about your particular form of mania, the easier it will be to notice the first signs that you need help. I know: It stinks to have to get help when you're finally feeling good again, but mania is simply the flip side of depression and needs to be treated just as aggressively.
Read and learn more HERE!:
https://www.bphope.com/watching-out-for-summer-mania/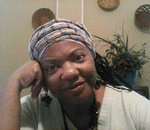 Posted By: agnes levine
Saturday, July 21st 2018 at 9:52AM
You can also
click here to view all posts by this author...